Exeter Castle
Castle Street
Exeter
Devon
EX4 3PU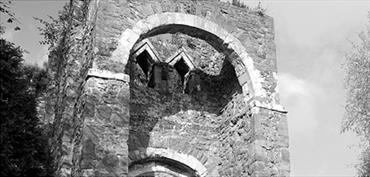 Following nearly a thousand years of Crown occupation, the Exeter Castle, its courtyard and the backdrop of the Northernhay Gardens now provide one of the most unique event & wedding venues in Devon and arguably in the South West. We offer modern yet traditional spaces for culture, commerce & living.
The splendid Castle Courtyard is ideal for outdoor events and has played host to the likes of Coldplay and Le Roux in the past, providing an intimate and impressive backdrop for big names and local talents alike. The Exeter Castle is also a great location for indoor events such as weddings, parties, conferences and other functions with light, airy and newly restored Ballroom and Terrace Rooms.
One of the most well known events held in the South West is the Exeter Food Festival which takes place on the 25th - 27th April at Exeter Castle. The Festival is an annual event held in the courtyard of Exeter Castle and the surrounding Northernhay Gardens, right in the centre of Exeter. Taking place over three days, the Festival also includes two evening Festival After Dark Events featuring live music, chef demos and a great atmosphere.
What's Nearby
A self-guided tour exploring Exeter's ancient city wall.

0 miles away

The site of Northernhay Gardens was quarried in Roman times for stone from which to build the...

0.05 miles away

Grade II listed in the National Register of Historic Parks and Gardens, Rougemont Gardens were...

0.05 miles away
Exeter's Royal Albert Memorial Museum reopened after a multi-million pound refurbishment with the...

0.13 miles away

The Passages were built to house the pipes that brought clean drinking water into medieval Exeter. ...

0.14 miles away

The City's award winning Red Coat Guided Tours are provided by Exeter City Council and are the...

0.2 miles away

Discover Exeter's medieval past, find out about many of Exeter's surviving gems and the events that...

0.19 miles away

A self-guided tour exploring the buildings and history of Exeter's woollen trade.

0.21 miles away

Medieval cathedral. Fine example of Gothic Decorated style. Longest unbroken stretch of Gothic...

0.21 miles away

Over 70% of the wall that once protected Exeter still remains and reveals a lot about the geology...

0.24 miles away

St Martin's props up the black-and-white building of Mol's Coffee House on a corner of Exeter's...

0.32 miles away

The largest venue in Exeter city centre, Exeter Corn Exchange is probably the ideal location for...

0.33 miles away
Previous
Next