Paulos Circus has returned to Darts Farm, near Topsham for two weeks of family fun and entertainment this summer, as part of its Creating Memories Tour 2018. We went along to enjoy the show with our children aged between 3 and 6...
The circus is in town from Thursday 21st June until Sunday 8th July, with shows from Thursdays to Sundays. We caught the early Friday evening show, and would advise arriving early to get a good spot, as seats are unreserved.
The show kicked off in spectacular fashion, with a death defying display from Los Sanchez and their wheel of death, a dramatic, high energy start which set the scene for the rest of the show.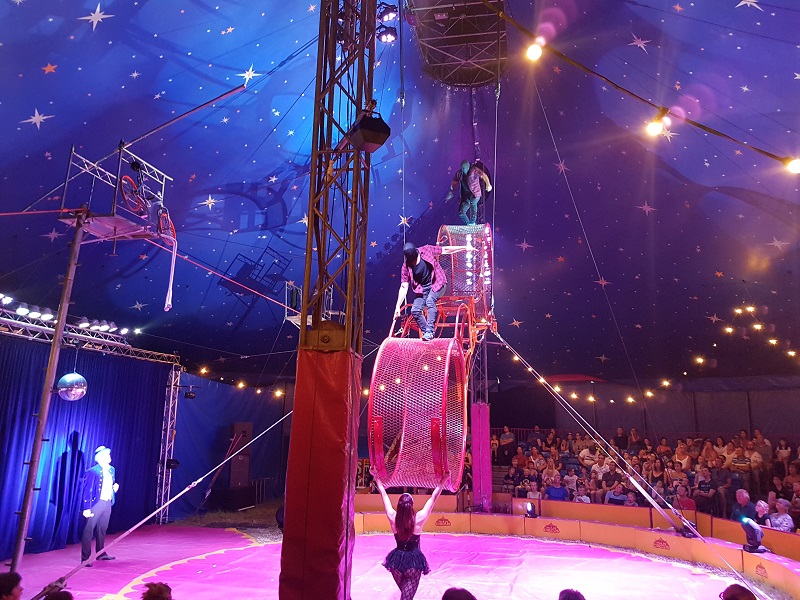 There was knife throwing and Yuri Gottani's amazing laser-light show, as well as more dangerous high-wire action from Los Sanchez. Our gymnastic-obsessed girls were mesmerised by Ms Aurelie on the aerial hoop, an effortless display of skilled acrobatics.
In between acts we were treated to comedy and some entertaining dance moves from Mr N, whose slapstick act the kids found hilarious! The whole show lasts around an hour and 10 minutes with no interval. Hot dogs and popcorn are available to purchase for the show, although we popped into the Fish Shed at Darts Farm first for fish and chips. It is very warm in the big top, so take plenty of water and a fan!
Visit the site office in person to buy tickets in advance (cash only), open from 11am daily. With all tickets at £7 (keep an eye out for discount vouchers in local shops), the show is great value.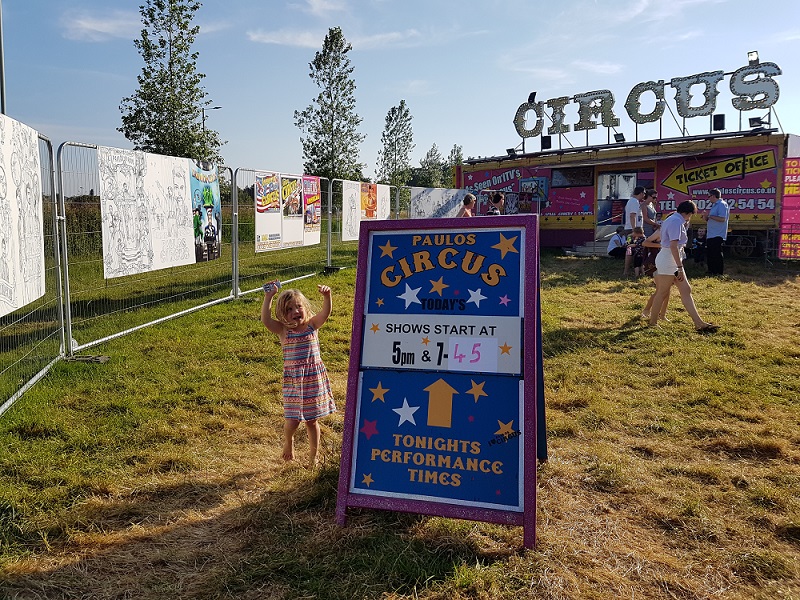 Show times
Thursdays and Fridays 5pm & 7.45pm
Saturdays and Sundays 2pm & 5pm
Sunday 8th July 2pm only
No performances on Mondays, Tuesdays or Wednesdays.
Related
0 Comments