1. Westpoint - Round Table Charity Fireworks Display
For the 38th year running Exeter Round Table is bringing their biggest and best firework display to Westpoint, Exeter. The event is volunteer run and all profits will be donated to local charities. As well as fireworks, you can enjoy a large fair full of thrilling rides, a range of food and drink stalls. Oh and free parking!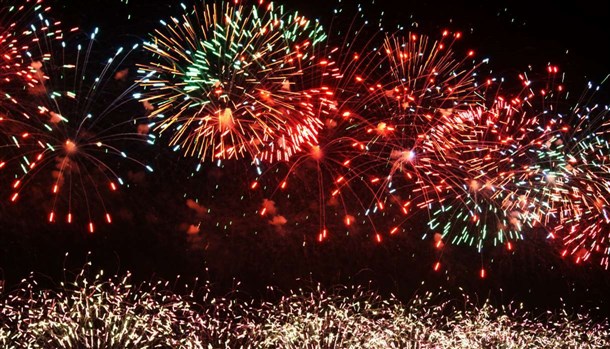 2. Fireworks at Woodbury Park
There will be a Fireworks extravaganza at Woodbury Park on November 2. As well as a spectacular fireworks display, there will be live music, hot dogs, street food and outdoor bars for the grown-ups and face painting and flashing gifts for the little ones.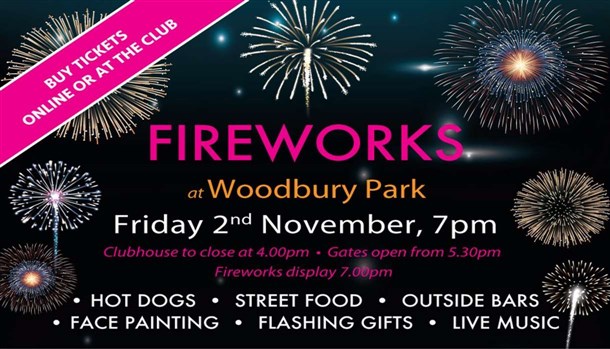 3. Exeter Saracens RFC Fireworks Night
Pop along to Exeter Saracens RFC's fireworks display on November 3. There will also be a licensed bar, live music from the Loose Cannons, food stalls and refreshments available to enjoy alongside a spectacular fireworks display.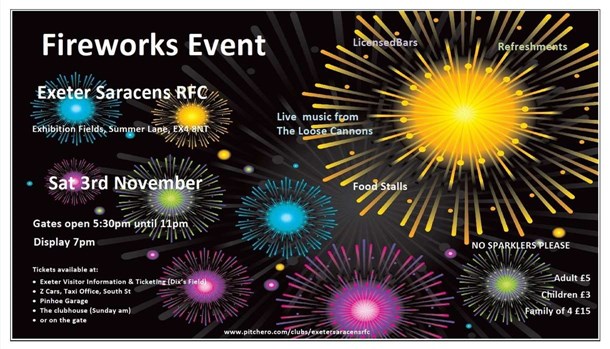 4. Double Locks Bonfire and Fireworks Party
Come on down to the Double Locks on November 3 for a huge bonfire, an amazing firework display, mulled wine and cider, BBQs and bars.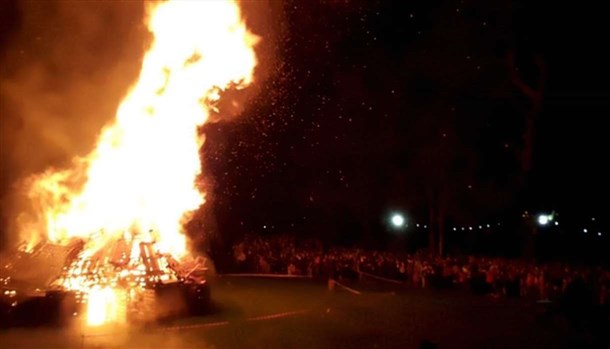 5. Topsham Rugby Club Bonfire Night
Get down to Topsham Rugby Club for a night of fantastic food and fireworks. As well as a spectacular firework display there will also be live music and a large range of food served, including burgers and hotdogs from The Butchers at Darts Farm, homemade curry, chilli, and fresh soup. This is Topsham RFC's biggest fundraising event of the year, proceeds go a long way to maintaining the clubhouse and grounds.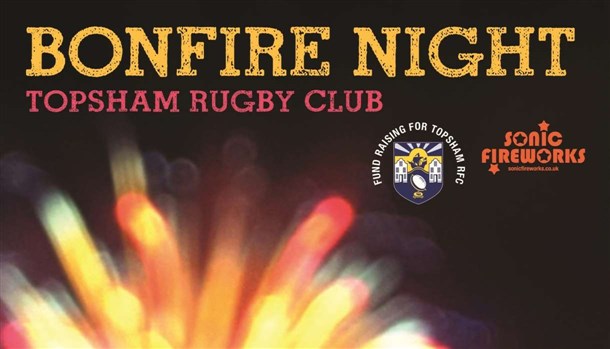 6. Fireworks Night at the Golf and Country Club
The fireworks night is returning to Exeter Golf and Country Club on November 2 for a night of fun for all the family. As well as a huge fireworks display, there's a family Halloween fancy dress disco, a ride for young children, a trampoline, doughnuts van, barbecue, Kenniford Farm hog roast, mulled wine and cocktail vans.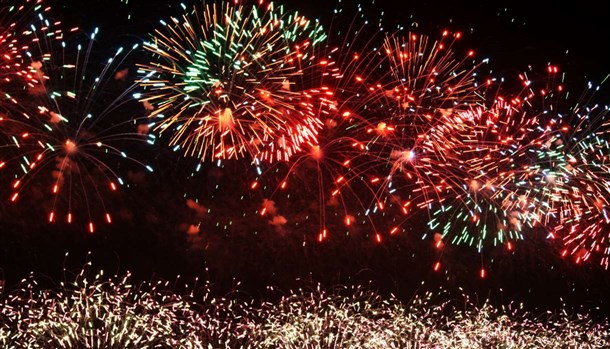 7. Alphington Scout Group Annual Fireworks Display
There will be an exciting, professional fireworks display taking place at Alphington Scouts on November 4. Guaranteed to be a great night out for all the family. There will also be a bonfire and refreshments.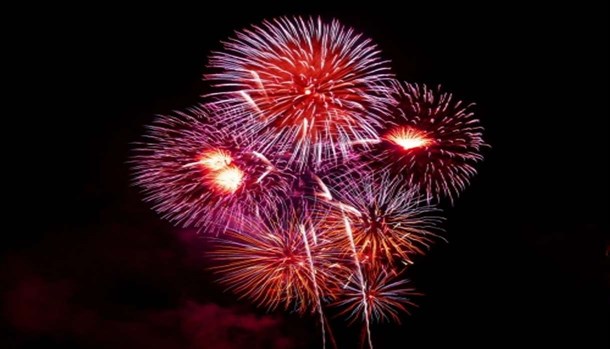 8. Ottery St Mary - Tar Barrels
Internationally renowned around the world, the Ottery St. Mary Flaming Tar Barrels will be once again on November 5 be carried though and lighting up the streets Ottery St Mary to the delight of thousands of townsfolk and visitors. The old custom, said to originate from the 17th century is held each year and is an incredible night to remember.
Related
0 Comments