This Veganuary, we visited Comptoir Libanais to try out their new 'Lebanese Vegan Feast.' The restaurant has ensured that vegans won't miss out on the authentic, Middle Eastern experience that the restaurant has to offer by creating a lunch menu that is packed with their original, exciting flavours!
To start...
The lunch menu starts off with a mezze selection to share. Tuck into a tasty red pepper hommos with pita bread plus a quinoa tabbouleh (quinoa, tomatoes, parsley, mint and onion) infused with a light lemon and olive oil dressing.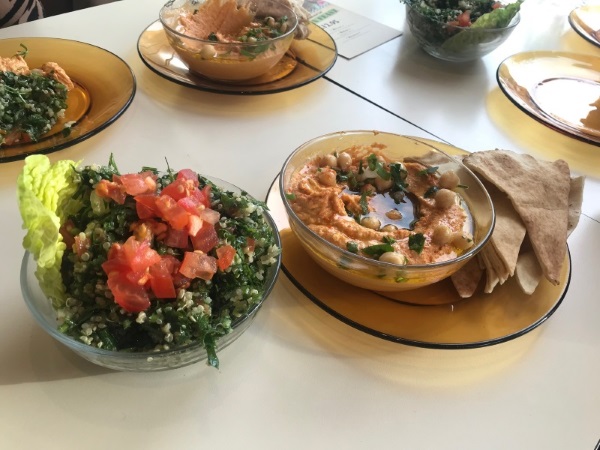 Your main course...
You're next presented with your main course, which is portioned incredibly generously for the small price of the menu. Choose from a delicious aubergine tagine baked in a rich tomato and chickpea sauce or a light and fluffy couscous salad with roasted squash, mixed nuts and grilled peppers. Top tip: order alternative dishes to your friends – you'll get to try a bit of everything!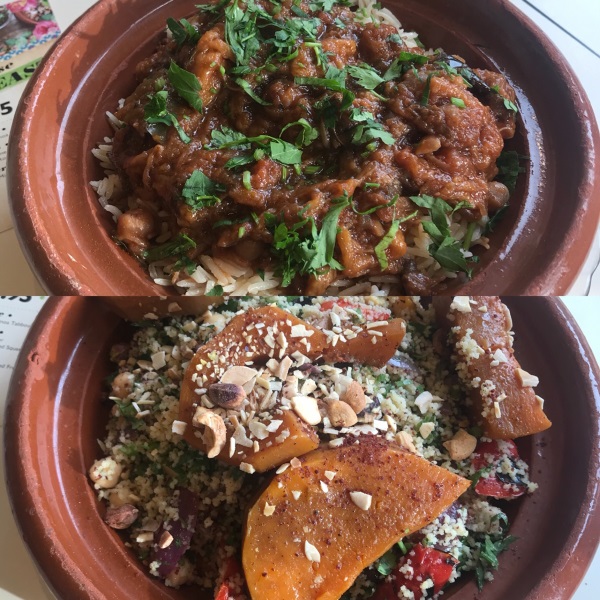 To finish...
By this point you're probably wondering whether you'll be able to squeeze a dessert in after you've indulged in numerous plates of delights so far. Enjoy the sweet and nutty flavour of the coconut mouhalabia topped with toasted pistachios and mixed fruit – this light, Lebanese milk pudding is the perfect dish to finish your magnificent feast! Order a rose mint tea as an extra, to cleanse your palette with a calming sensation and extend your visit at this vibrant restaurant!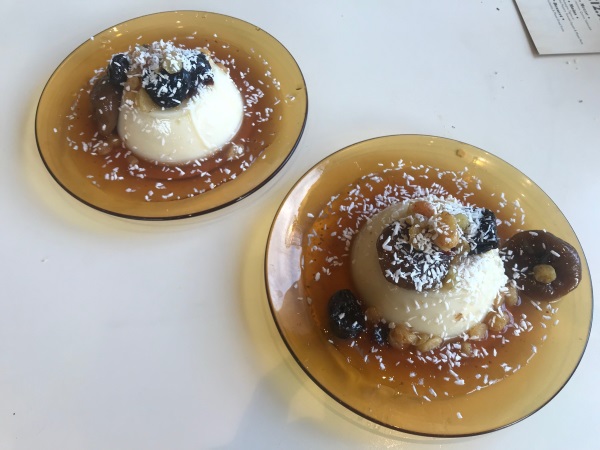 Book now!
As a restaurant that bases a large amount of their menu around vegetables, chickpeas and herbs – vegan dishes come naturally to Comptoir Libanais. 'A Lebanese Vegan Feast' will change your opinion on veganism, you'll soon discover that if you lead this way of life you won't' have to compromise when it comes to flavour or choice!
If you have the impression that eating vegan can be expensive, think again! Comptoir's vegan lunch menu is priced at £12.95; even though the cost is small you won't be disappointed with the feast banquet you will indulge in! The delicacies of the Middle-East in hand with the friendly service as soon as you step through the door makes Comptoir Libanais a great place for a vegan lunch!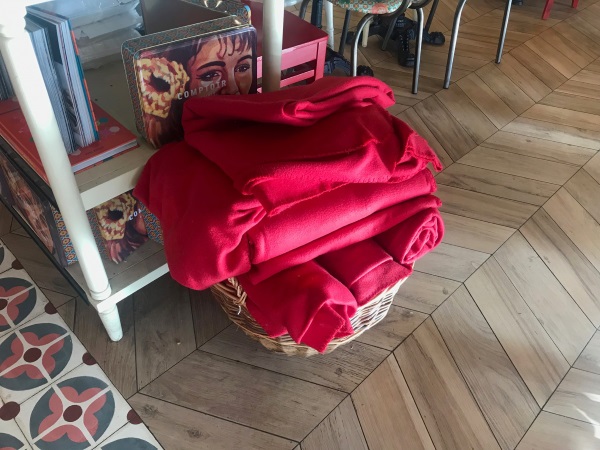 Don't let the icy temperatures stop you from enjoying the fresh air and Comptoir's fantastic food outside - fleecy blankets are available to keep you warm!
Comptoir Libanais is located in the Queen Street Dining complex, visit their page here.
Related
0 Comments