The Easter holidays are nearly upon us! To help you get the most out of the Easter break this year, we've come up with some great ideas how to spend your time in Exeter! There are egg-citing activities for the whole family, whether you like indulging in chocolate treats or not!
Megga Easter - Crealy Great Adventure Park
Crealy's Megga Easter starts on 6th April, where you're guaranteed a jam-packed family day out! The entire theme park will open for you to explore (yes, including the water rides!), along with the rollercoasters and 75,000 square feet of indoor play areas!
Take part in Crealy's Megga Easter Egg Hunt from 15th - 22nd April to find all of the magical eggs hidden – tick off the eggs you find to win a chocolatey prize when you've completed the trail! You'll also get the opportunity to meet and greet Peter Rabbit himself between 18th - 22nd April – don't forget your camera!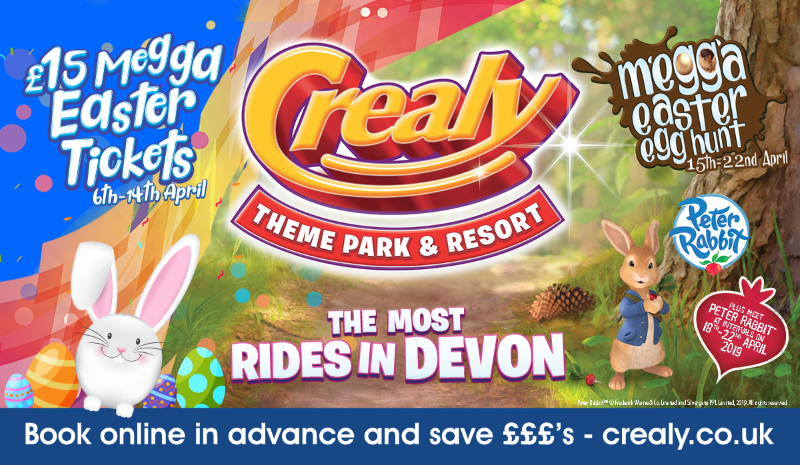 Cadbury Easter Egg Hunt at Killerton
As Easter is coming up it's only right to mention the many egg hunts across the city! Killerton House will host their own Easter egg hunt, from 6th April- 25th April between 10am and 4am! Tickets cost £2.50 per person.
Easter Holiday Hunt at The Donkey Sanctuary
Don't miss The Donkey Sanctuary's Easter Holiday Hunt this year, which will celebrate 50 years of helping donkeys and mules. Complete the trail, take in the stunning views of the coast & countryside and claim your chocolate prize at the end!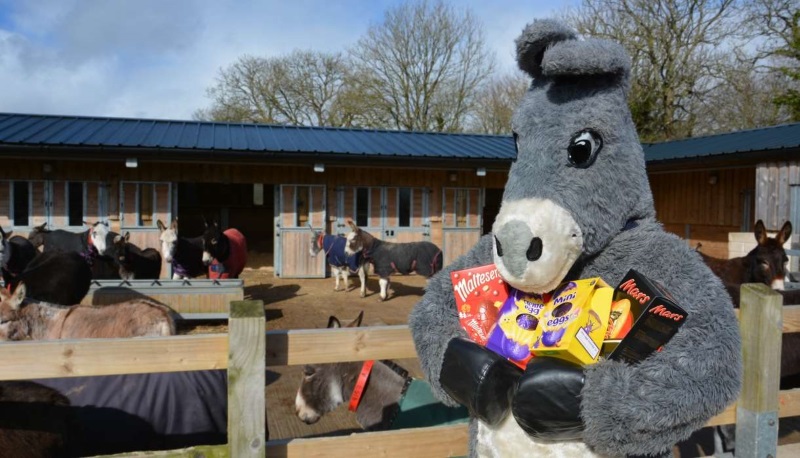 Easter Holiday Family Fun at World of Country Life
One of the many ways to spend a fantastic day out in and around Exeter! World of Country Life's programme is filled with daily activities for the whole family. Get up close and personal with the farm life; walk a goat, bottle feed a lamb, hand-feed a deer or cuddle a rabbit! As well as this, see the Hawkridge Birds of Prey flying display and cheer on your favourite ferret at Ferret Racing Total Wipe-out! Make sure to visit the Museum of Farming and the Hall of Transport which has an amazing collection of vintage bikes, cars, buses and steam engines. Don't miss the Easter egg hunt and arts & crafts sessions taking place over the Easter weekend too!
Enchanted Princess Party
Have you received your royal invitation yet? Don't miss the chance to be the princess you are at the Exeter Barnfield, with music & dancing, live shows, party games and the chance to meet your favourite princess! Fancy dress isn't compulsory, but there will be a best dressed competition with some exciting prizes! Tickets are priced at £7 per adult and £5 per child, book now for sessions at 11am and 2pm.
Woolly Week at Powderham Castle
Sticking with the animal theme - from 8th-22nd April, visitors of Powderham Castle will have the opportunity to experience "The Sheep Show" - lamb shearing demonstrations and entertaining commentary that has been enjoyed by 2.5 million people across the country! Head down to the Walled Garden during the day to see adorable sheep and take part in a fun-filled trail too!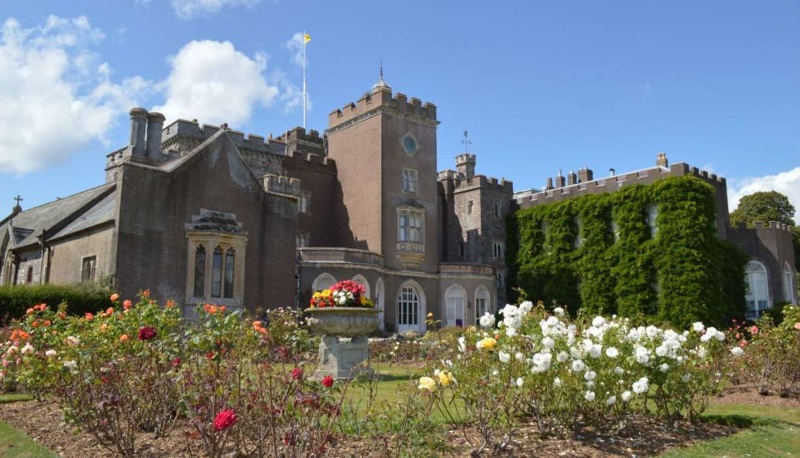 Easter Activities at Exeter Cathedral
Exeter Cathedral have a creative workshop programme this Easter, perfect for those little ones who love arts & crafts!
Easter Shrinkies and Bunny Friends: 12th April – 10am
Easter Egg Bunnies: 15th April – 10am
Easter Theme Crafts: 16th April – 10am
Copper Foil Crafting: 18th April - 10:30am
Easter Egg Trail: 20th April
Easter workshops at RAMM
Head to Exeter's award-winning Royal Albert Memorial Museum on 10th April between 10am - 12:30pm, to create a coaster-sized mosaic with local artist Michelle Greenwood-Brown!
The half term fun at RAMM doesn't stop there! Budding archaeologists will get the opportunity to research different objects at the museum during their 'Junior Finds Day' on 18th April, then put their skills to the test! Tickets cost £5 – book before the spaces go!
Get involved in Ancient Egyptian Activities on 13th April; learn about Egyptian history and research into the intriguing world of the Pharaohs. Not to mention you'll learn how to interpret a hieroglyphic and discover how Shep en Mut was mummified!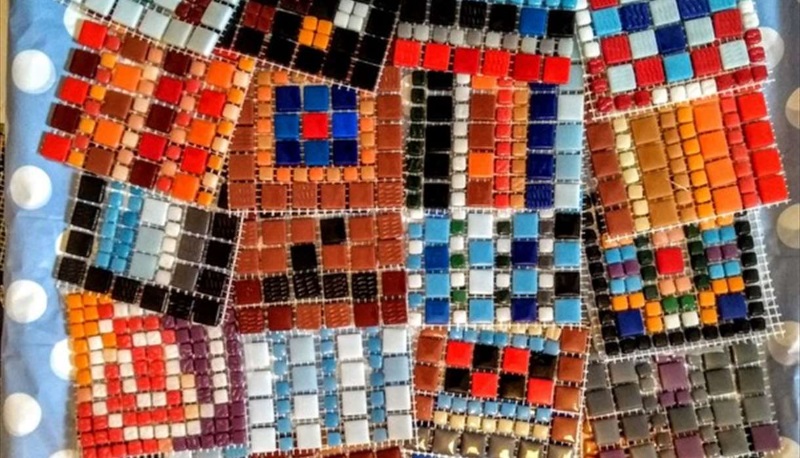 Grease - Exeter Northcott
Enjoy an evening full of dance, songs, love and friendship the whole family will enjoy at Exeter Northcott between 15th and 20th April! Tickets to see Exeter Musical Society's take on the 'The Number 1 Greatest Musical' are priced at £17.50 per ticket, starting at 7:30pm and a matinee performance on the Friday and Saturday.
Dolls House & Miniature Fair - Westpoint Arena
Interested in arts & crafts or know someone who is? This is the perfect event! Head to Westpoint Arena on 14th April and enjoy live demonstrations from the best crafts people in the area – learn something out of the ordinary this Easter holidays!
This is just a small taster of what's taking place in Exeter this Easter. Visit our What's On page for more information and start planning your Easter in Exeter!
Related
0 Comments