Thursday 22 August was National Burger Day. Exeter is blessed with an enviably large number of burger restaurants, so where better to celebrate?! We went along to Princesshay for a visit to gourmet hamburger chain Byron Burger, whose mission is simple - serve delicious hamburgers freshly made with properly-sourced British beef and using the best ingredients possible.
The Exeter restaurant is large and airy, with an open kitchen so you can see your burgers being created. We like to people-watch and managed to get a window booth to enjoy the bustle of Princesshay in the early evening.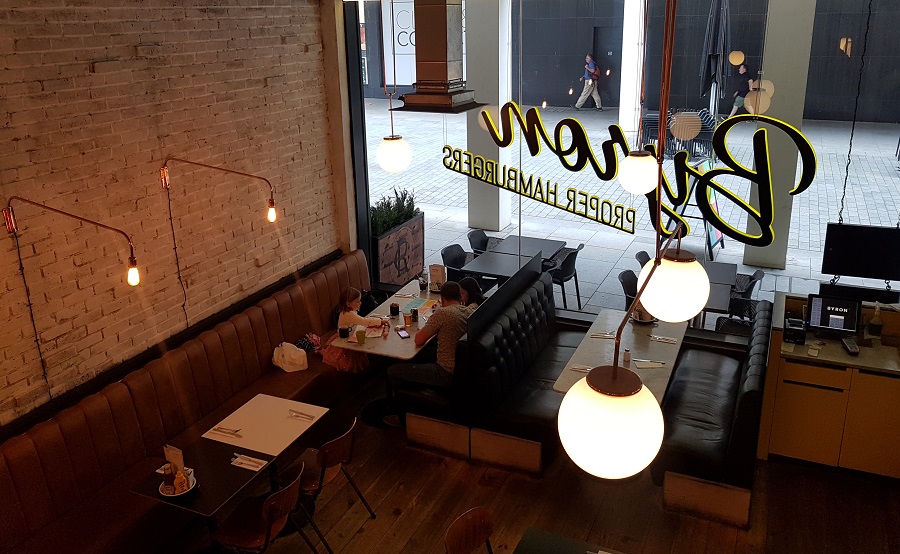 Drinks
Byron says a proper burger calls for a proper beer, and we couldn't agree more. There is a good choice of craft lagers and ales on the menu, sourced from craft breweries in London and the USA, where the idea for Byron originated. They also serve some impressive milkshakes!
Burger heaven
The hamburgers themselves are made to Byron's own unique recipe - a blend of chuck, brisket and rib cap, ground twice and cooked so they are perfectly juicy, then served in a brioche bun. There is also a good choice of veggie and vegan burgers, with the patties made from either beetroot falafel, veggie bean, or the new vegan Beyond Meat patty, which is packed with plant protein but similar in taste and texture to a regular beef burger.
We went for the Byron - a beef patty, with bacon, mature Cheddar, lettuce, tomato, red onion and Byron sauce, and upgraded our regular fries to sweet potato fries; and the Reuben - a beef patty with pulled BBQ beef brisket, sauerkraut pickle relish, bacon and onion crumb, American mustard, mustard mayonnaise, beer onions and lettuce, with Byron cheese sauce on the side - phew!
Byron have joined forces with One Feeds Two, a charity that has provided over 5 million school meals to children living in the poorest places in the world, so each time someone buys a Reuben, it funds one of these school meals.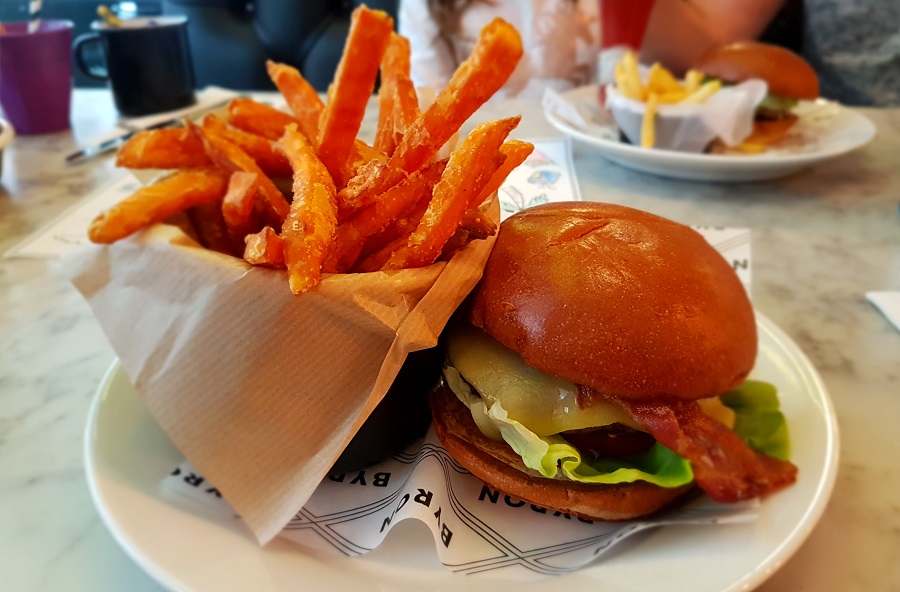 Byron aren't precious about their burgers - they appreciate creativity so if you want to customise your burger they are very happy to oblige! Go skinny and swap your bun for a salad, have a free-from gluten squishy bun, add an extra patty or switch one of the choices on the beef menu to a Beyond Meat patty, and add toppings of your choice. Or you can just have a salad - if you're really not in the mood for a burger!
Mini Byron
For the kids, there are mini versions of the classic Byron hamburger, cheese burger or they can go for chicken or a bean patty. We say mini, but they are actually not far off the size of the main burger, and for £6.50 they can have a side and drink as well, plus carrot and cucumber sticks.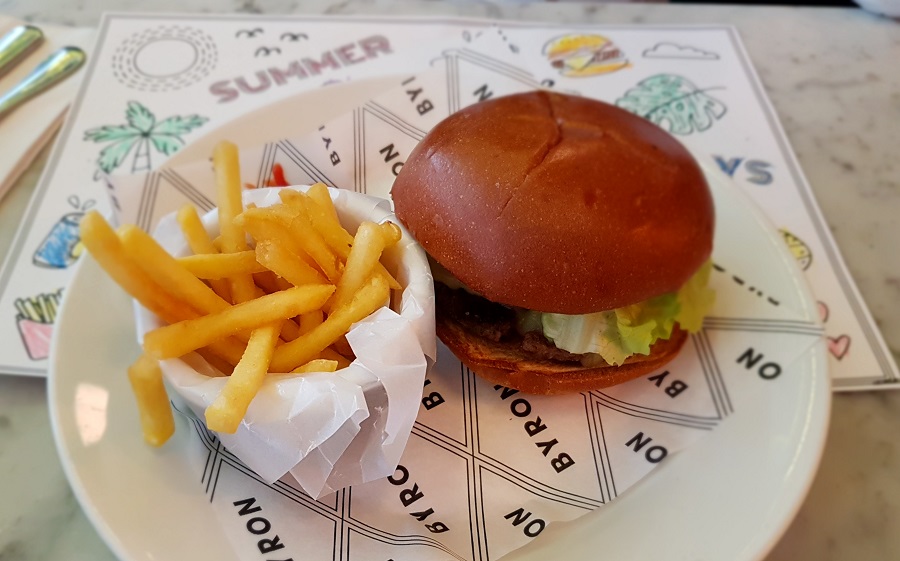 If they're not into burgers, they can also choose from buttermilk-coated chicken nuggets, or macaroni cheese, made with Byron cheese, Italian hard cheese and Emmental - which as it sounds, is deliciously cheesy!
There is a relaxed atmosphere in Byron, the waiting staff are friendly and happy to make recommendations if you just can't decide, and the burgers were delicious. We had a really enjoyable family meal - next time we're saving room for dessert, the Oreo Cheesecake Freakshake sounds awesome - vanilla and chocolate milkshake, malt chocolate sauce, whipped cream, a slice of Oreo cheesecake and Oreo ice-cream sandwich - probably one we could share amongst the whole family, if the kids would let us!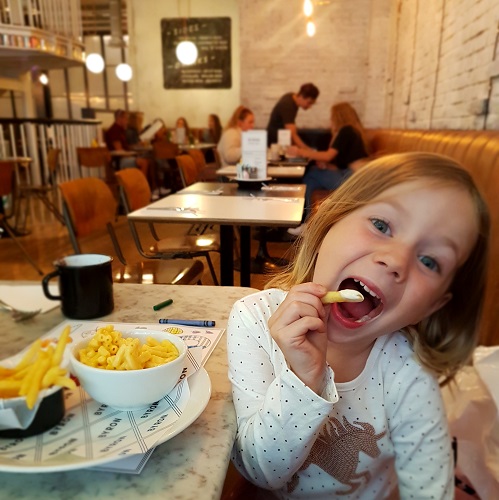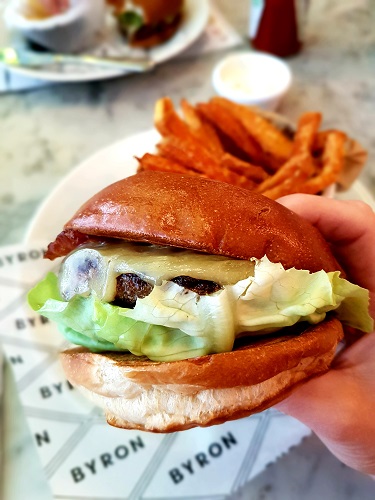 Thanks for having us Byron, we'll be back soon!
Visit www.byronhamburgers.com to book a table, or order for delivery or collection.
Related
0 Comments