wagamama Exeter in Princesshay has a fresh a new look after a big makeover. They also have a brand new menu with a fresh range of nourishing bowls and asian inspired cocktails, perfect for those lighter nights on their brand new terrace.
We went along this week to check out the changes...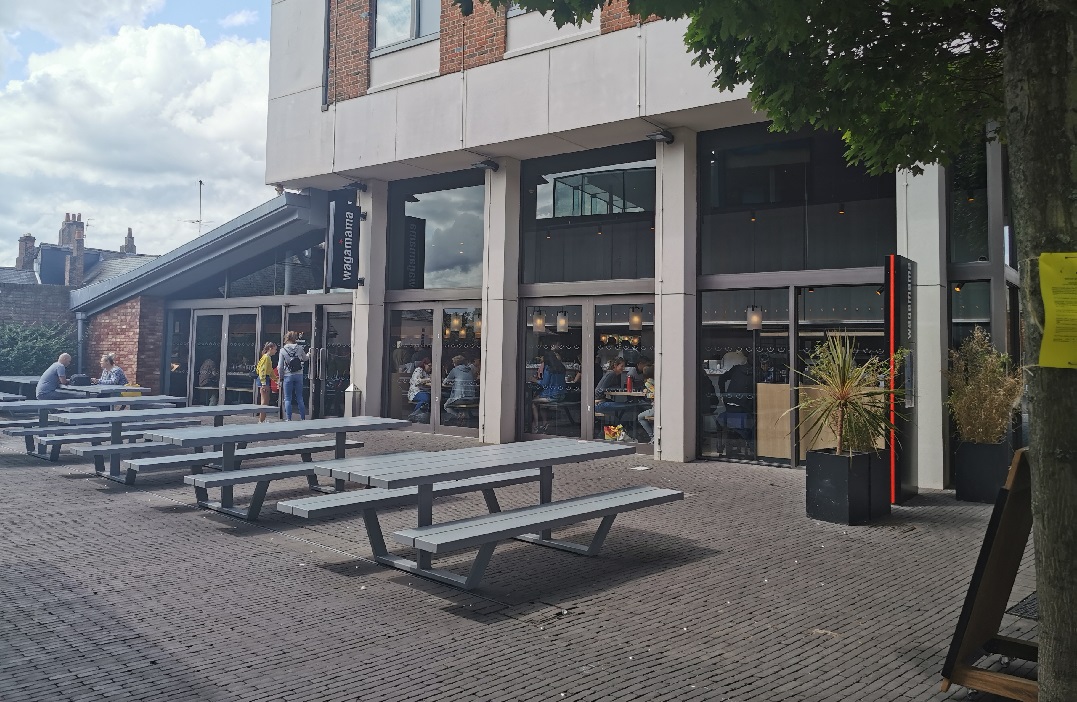 wagamama is an Asian restaurant with a focus on Japanese dishes. On entry we were greeted by a friendly host who ensured we had the correct type of menus by offering us a choice between the standard, vegan, gluten free and children's menus. They also have braille menus on offer for the blind and visually impaired.
We loved the garden seating area, which has plenty of seating for groups and parasols to protect from the sun. Unfortunately, the weather wasn't nice enough for us to enjoy that, but the floor to ceiling glass windows along 2 sides make the restaurant light and airy.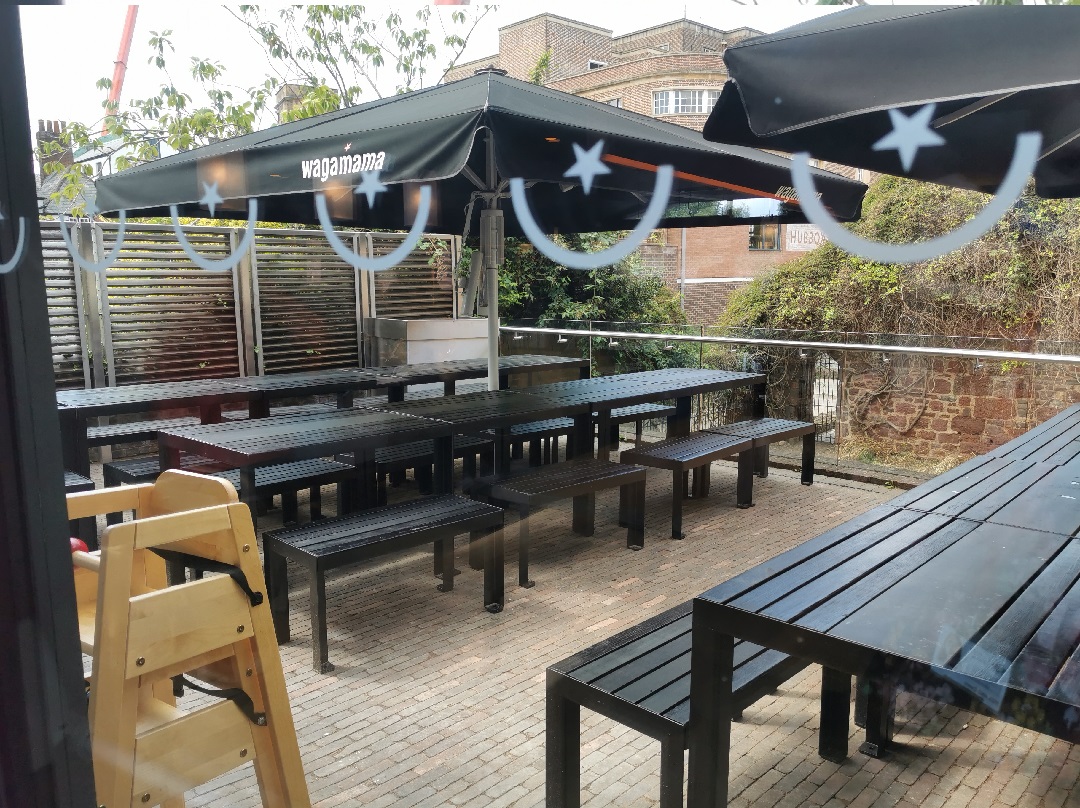 The menus offer plenty of delicious sounding dishes so it was difficult to choose but we finally went for orange juice, freshly squeezed, the Chicken Ramen, Chicken Katsu Curry (waga's most popular dish) and Steamed Gyoza (dumplings) on the side.
We were sat near the open kitchen, allowing us to see the chefs preparing dishes from scratch using fresh ingredients. The waiting staff were really attentive throughout our experience, whilst giving us space to enjoy our meals.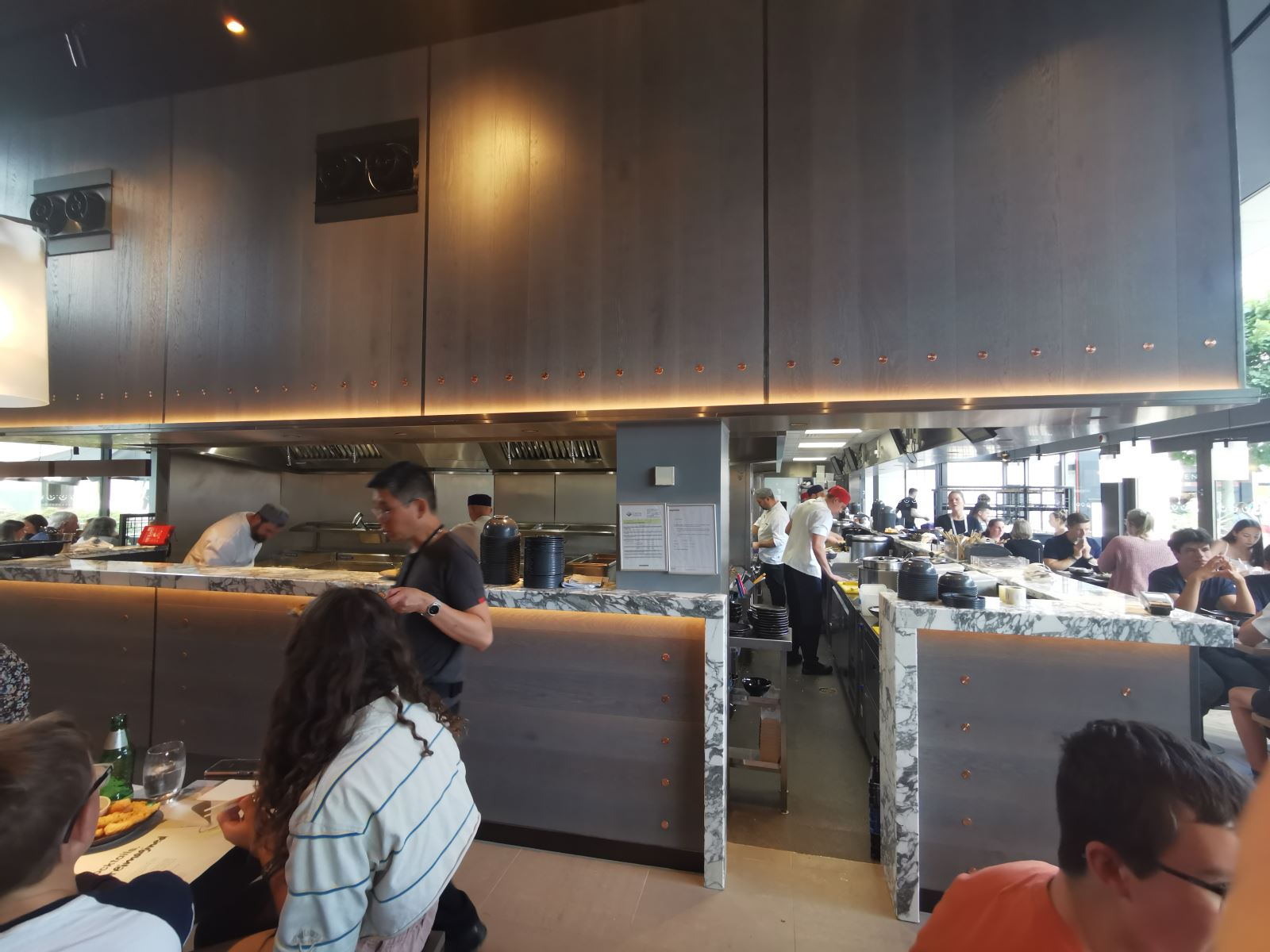 The food arrived very quickly - we don't think we've ever had such quick service in a restaurant before! - and we were impressed by the generous size and flawless presentation of the portions.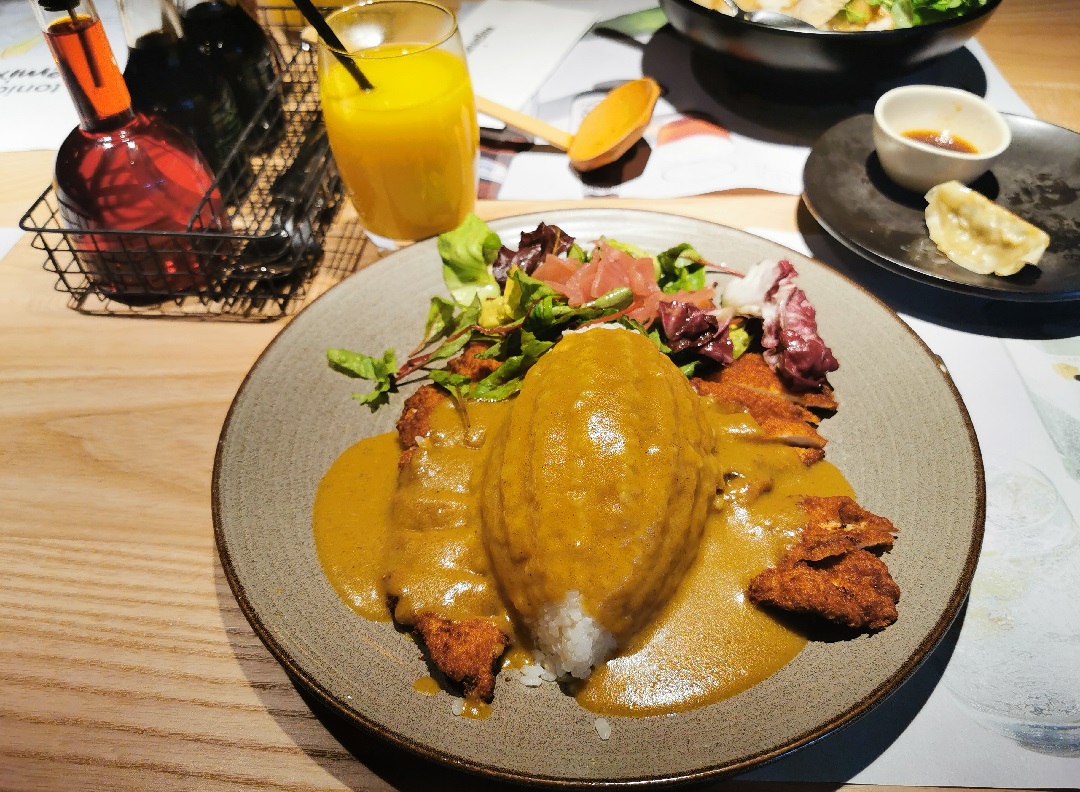 There are still the long tables wagamama is known for but there are also booths if you're looking for a more intimate meal. At each table, everyone has a choice between chopsticks or cutlery. As much as we enjoyed trying to be traditional and eat with chopsticks, we really appreciated having a fork when we couldn't! The food was so luscious, we didn't want to waste too much time not eating it!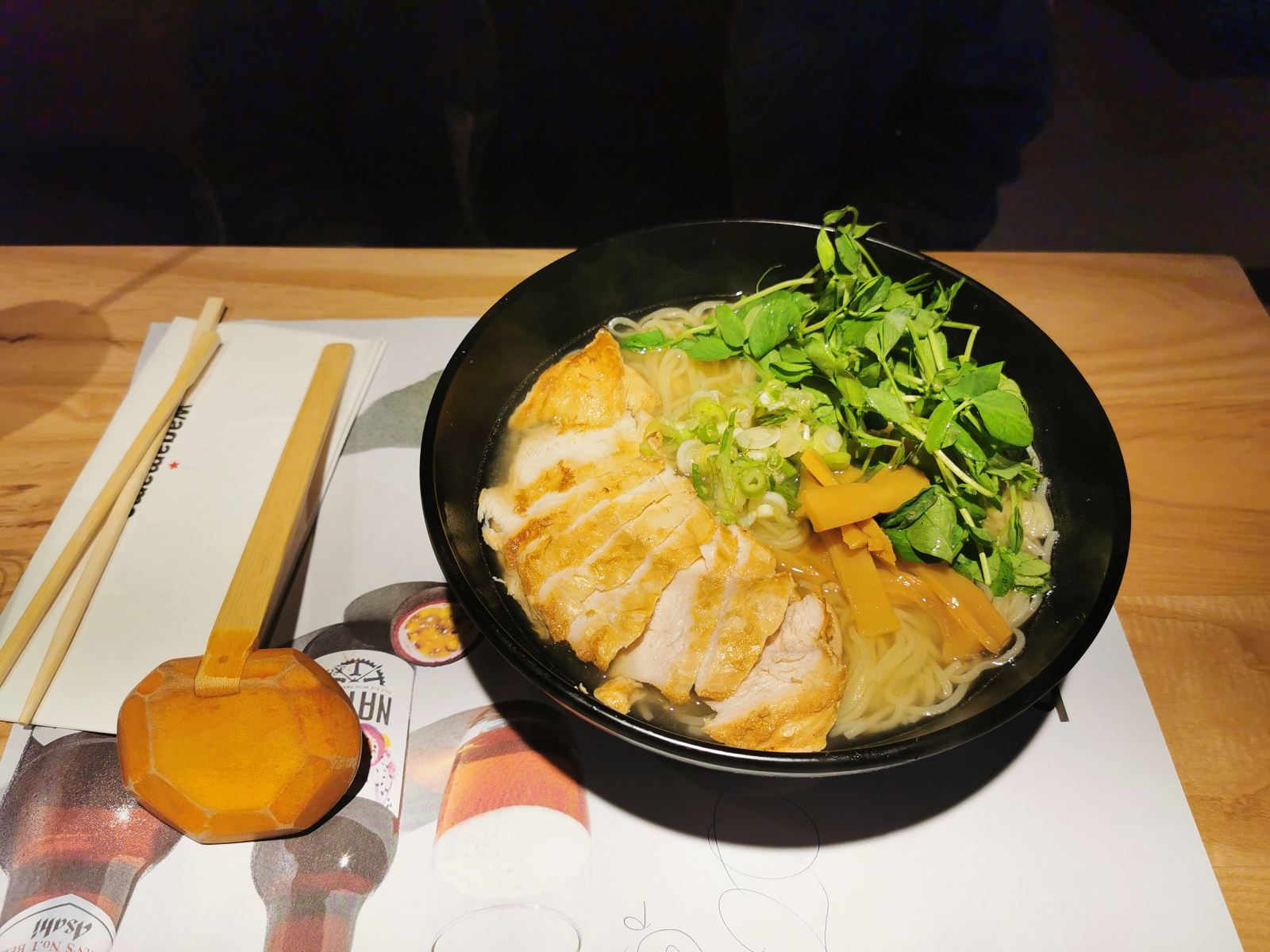 Exclusively for summer, wagamama have introduced their kokoro bowls. lighter, nourishing and fulfilling. 'Kokoro' is a Japanese word, which has no direct translation, but means "spirit, heart + mind", so is a good term to use when talking about someone's soul i.e. "he has a good kokoro". These bowls have been created to feed your soul this summer and are all under 650 calories.
We highly recommend a visit to wagamama, and will definitely be going again soon!
Related
0 Comments