New to Pieminister? Give the legendary Mothership a try. Originally created for the fields of Glastonbury Festival back in 2004, Pieminister combines your favourite pie on a base of buttery mash topped with peas, crispy onions, Cheddar cheese, and gravy.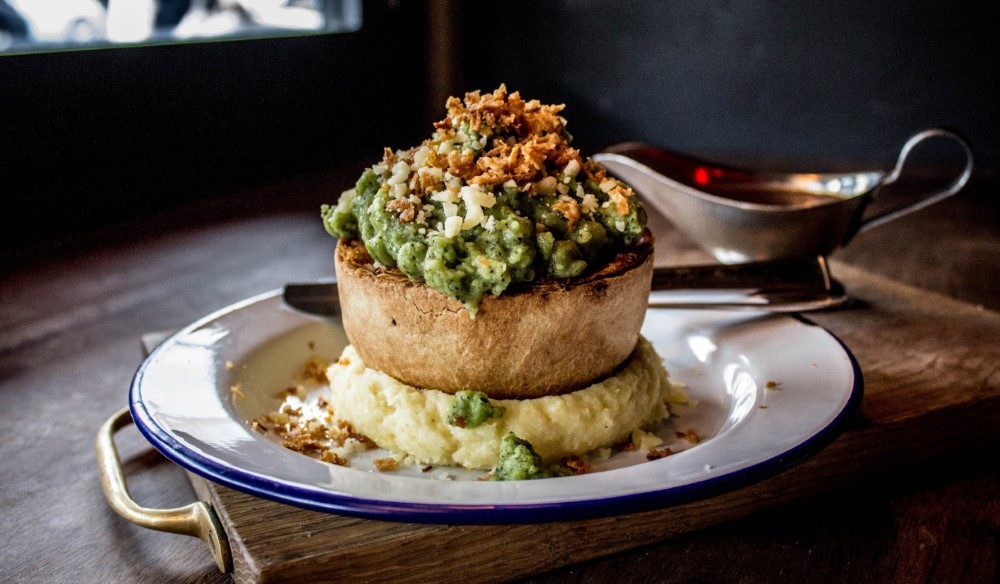 Located in the heart of the city right next to Central Station, Pieminister is the place to go for award-winning pies in Exeter.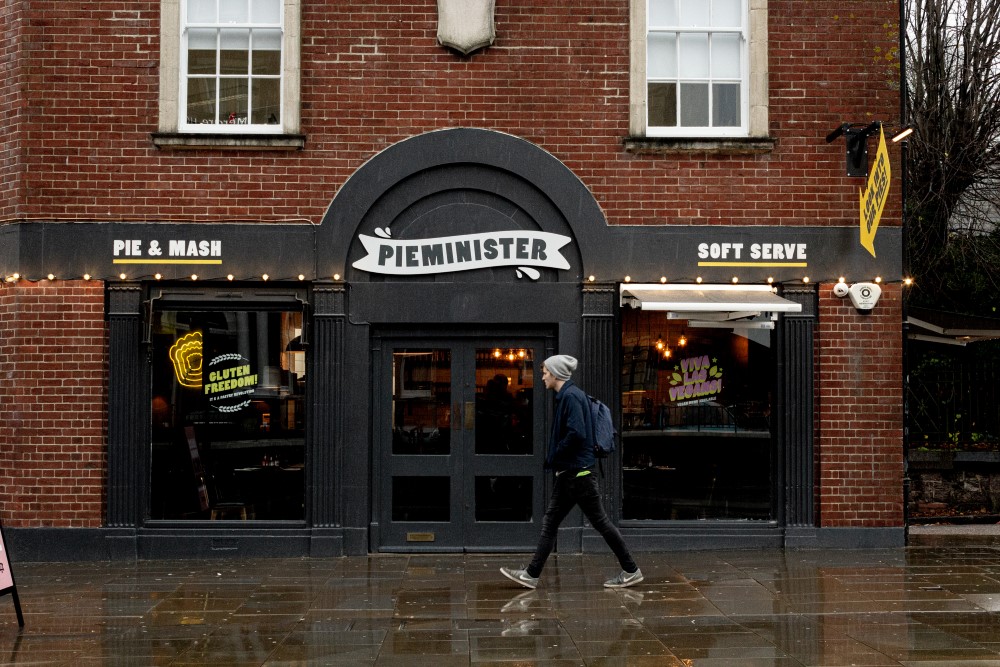 They offer a wide range of pies (over 15 different flavours) to choose from, including vegan, vegetarian and gluten options, they really do have something for everyone. And for the side? They've got that covered too. From the traditional mash, peas, and gravy, you certainly won't go hungry, especially as they offer a fast service; food within 15 minutes! It will be hard to find real British food that's this delicious and affordable.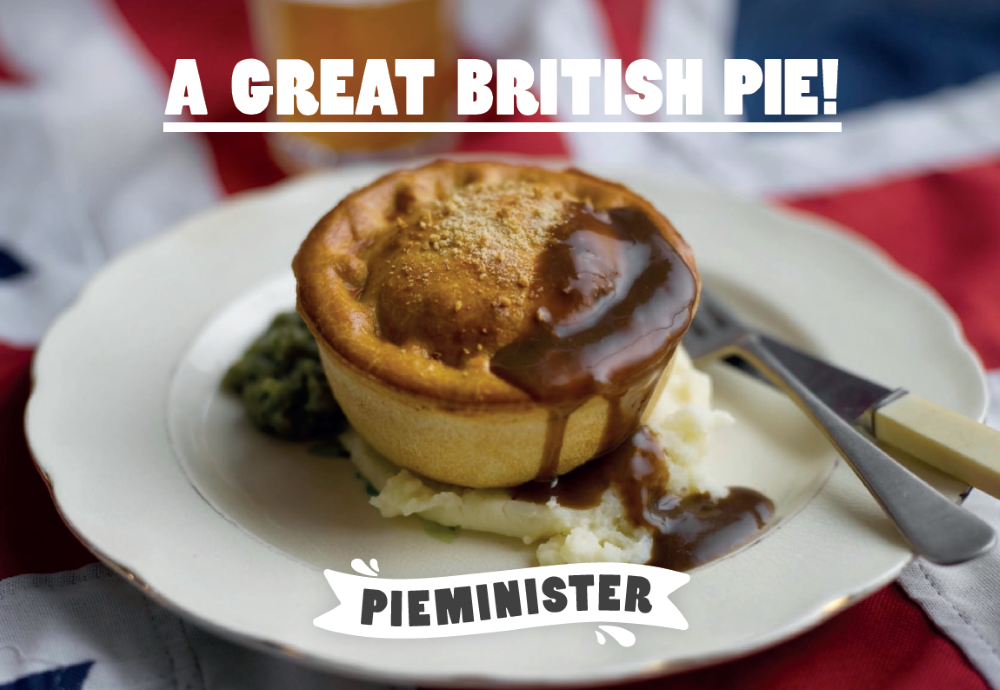 Not only this, they even cater for large groups and can do so very easily, due to the simple menu offer. Pies are a classic British dish, and Pieminister have got a pie to suit everyone, including those with special diets, and they use 100% free range British meat.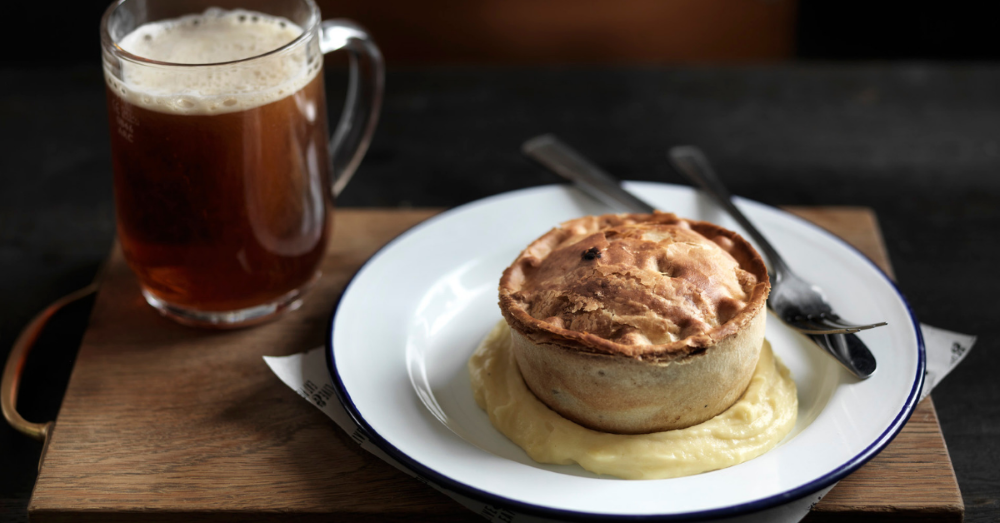 Tour groups of 15 or more can choose from three different menu options, which are anything from a quick pie and mash lunch to a three-course feast. These set menus all offer a choice for pie between the Moo (steak and ale), Moo & Blue (steak and stilton), Kate & Sidney (steak, kidney & ale), Free Ranger (chicken, ham, leek & thyme), Kevin (mushroom, tomato, quinoa, baby onions and thyme) and the Heidi (goats cheese, sweet potato, spinach and red onion). The menu options are either: £6 per person which includes a pie, mash and gravy; £10 per person which gets you a pie, mash and gravy plus a dessert; or £12 per person which includes a starter, a pie, mash, minty mushy peas, cheddar & shallots, and a pudding. The pudding on offer is vanilla soft serve with caramel sauce and the starter is Nocellara olives or pork scratchings.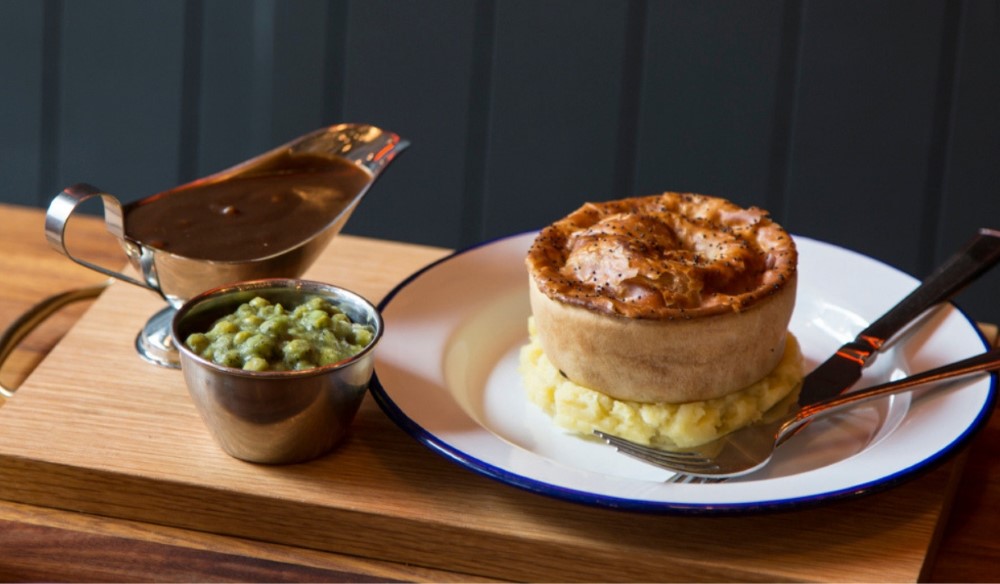 Pie Week (2-8 March)
It's nearly their favourite time of year again – Pie Week! It is about celebrating everything we love about the great British pie (plus any excuse we can find to eat more of them). Pieminister be giving out scratch cards with every pie bought between 2nd – 8th March in their restaurants or the online shop. These cards give pie fans a chance to win a load of prizes, from a whole year's supply of pie meals, to a free side or even pie merch. You know what they say... You've got to be in it to win it!
Summer CSR – Eat pies: plant trees (from 24th March until September)
Pieminister have teamed up with Forestry England this Summer to plant a Pieminister forest! For every plant-based pie or patty bought, they'll make a donation to Forestry England. This means the more plant-based eating there is, the more the forest will grow! In return for the support from these pie fans, they'll be offering a chance to win a forest getaway for up to 4 people. This will be launching on 24th March, so keep your eyes on the pies!
Related
0 Comments