Our last networking event that was held a few weeks ago proved to be another success with Andi Davies from Introtweet stopping by and giving an half-hour talk about what his company does – plus, revealing all the latest news that's taking place in the world of social media. All in attendance agreed that what Andi had to say was interesting and relevant in terms of their business model. Introtweet have been renting office space with us since the beginning of the year since they wanted to expand into Exeter from their base in Taunton.
The next person to say a few words about what their company does was Stuart Harrison from Ethos. Stuart has only been at the Hub since October last year and he's already moved into a bigger office following recent expansion. His business provides a depth of expertise across the core domains needed for the safe, secure, and effective deployment of digital health-focused technology at scale.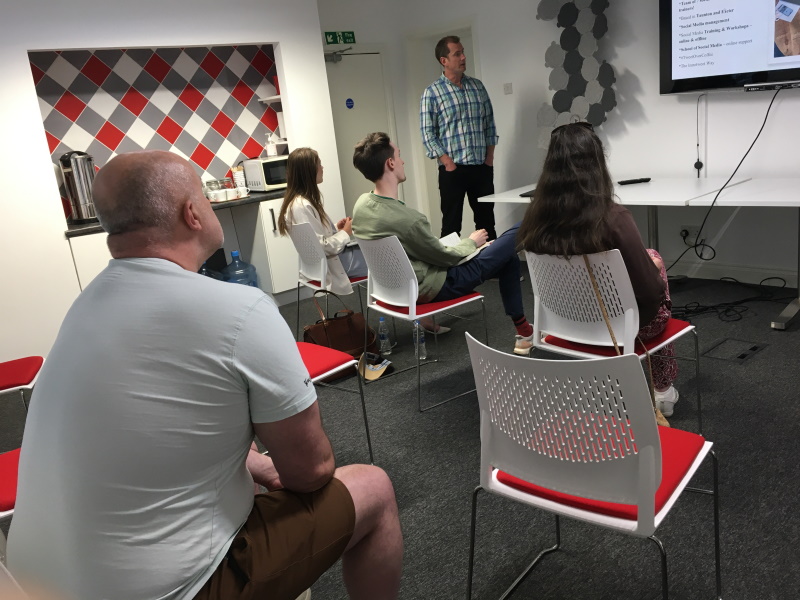 Aside from our in-house clients, it was great to see a few people from outside the Hub turn up for our event. Virtual PA Sarah Cook popped by and was impressed with our facilities, as well as Madeline Noble and Sonny Rowles from SW Comms – they both thoroughly enjoyed Andi's chat on social media.
Looking ahead, our next networking event should be around the end of July. We will keep you posted via email and social media.
Related
0 Comments