Indulge in a delightful al fresco dining experience at Flamenca Spanish Tapas, nestled in the picturesque Princesshay Piazza, overlooking the majestic Exeter Cathedral. Why not treat your friends and family to an unforgettable outing at our charming restaurant?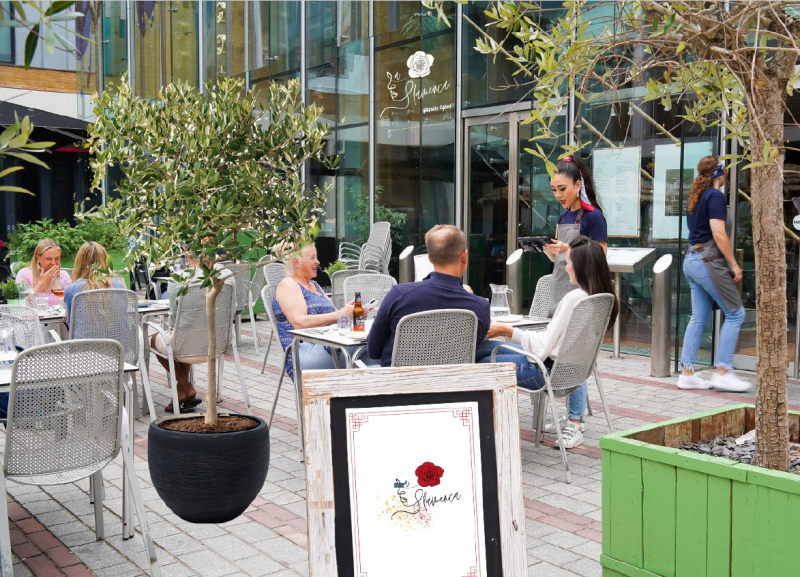 At Flamenca, we take pride in using only the freshest seasonal ingredients sourced from local South West suppliers within a 30-mile radius, including bread from Boatyard Bakery in Exeter, fish from Wing of St Mawes in Cornwall, potatoes from South West Farms, meats from Ben Creese in Gloucestershire, fresh coffee from Wogan Bristol, and free-range eggs from Somerset Farms. Our passionate chefs have meticulously crafted a set menu that offers exceptional value, with 3 tapas and a drink for just £15. And for the little ones, our special kids menu, priced at only £6.95, includes a delightful spread of tapas, side, freshly baked bread, drink, and even colouring to keep them entertained.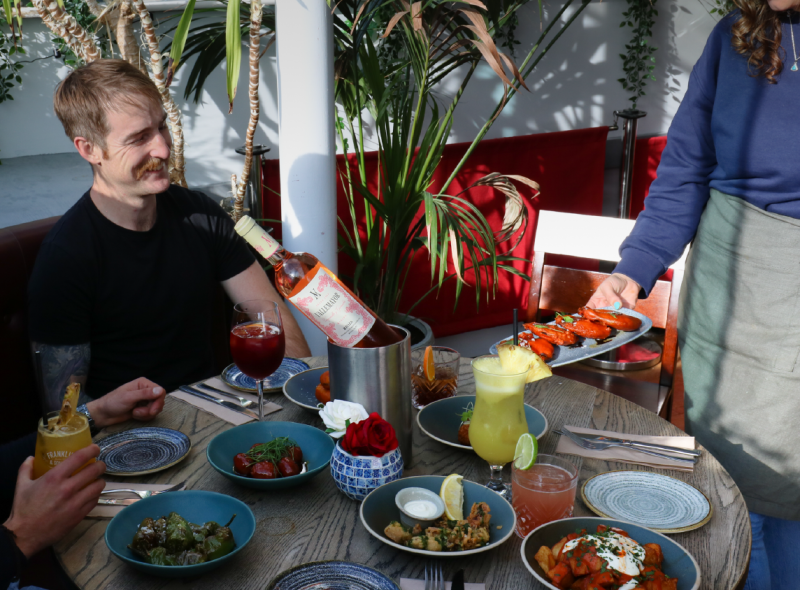 Enhancing your dining experience, join us on Fridays for live music that sets the perfect ambiance. Our talented Head Chef Ernesto and his skilled team boast extensive experience in Michelin star restaurants, and are eager to take you on a culinary journey through Spain's rich gastronomic heritage. From the vibrant tapas bars of Andalucía to the sizzling asadors of Basque Country, and the coastal seafood restaurants of Galicia, our authentic regional dishes are sure to tantalize your taste buds. To complement your meal, indulge in our wide selection of Spanish sherries, Cavas, Sangria, and Spanish cocktails that will transport you to the bustling tapas bars of Spain.
Notably, Flamenca Spanish Tapas has been recognized as a Finalist for the Best Restaurant in ExeterAwards 2023 and Nominated for the Best Restaurant in Devon by Muddy Stilettos 23, making it a hidden gem in the heart of Princesshay. By dining with us, you not only embark on a culinary adventure but also support Princesshay's only independent restaurant, showcasing your love for local businesses.
Don't miss out on this extraordinary dining experience that promises outstanding hospitality, exceptional value, and an ambiance that will leave you enchanted. Make your plans now and join us at Flamenca Spanish Tapas for a truly memorable dining experience that will leave you craving for more! Visit our website and book your table here.
Related
0 Comments