Blog: Venetian flavours at POLPO
The newest addition to Exeter's Queen St Dining quarter, POLPO is a bacaro, a Venetian word to describe a humble restaurant serving simple food, and young Italian wines. Visit Exeter's Claire Toze gave it a try...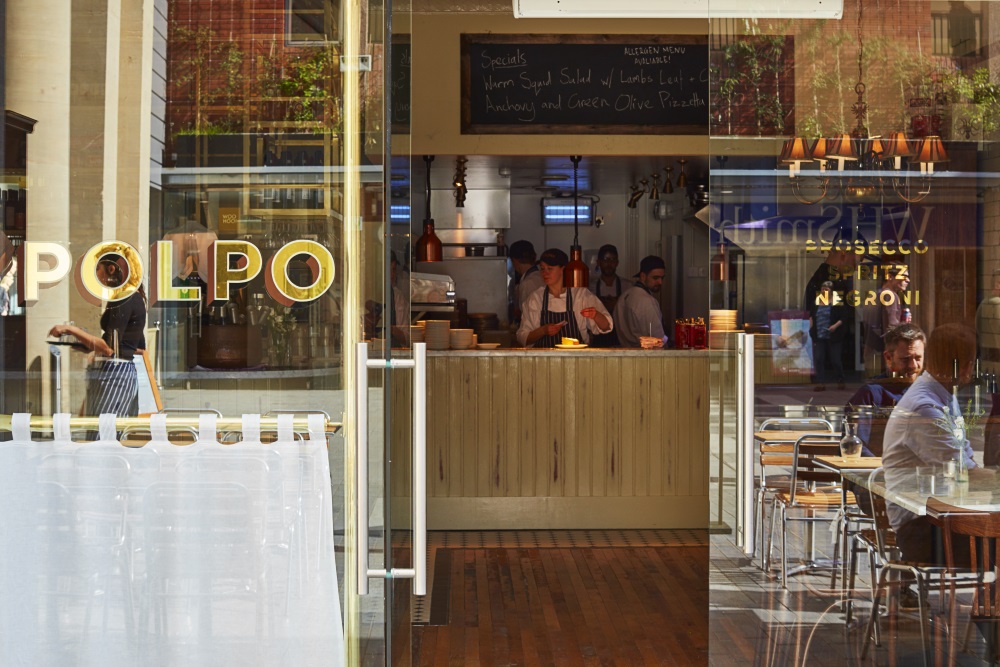 Co-founder Russell Norman launched the first POLPO in London's Soho in 2009. Exeter will be the 9th opening, and one of only a few locations outside the capital. Norman praised Exeter as "a wonderful city full of beauty, culture and charm…. Being protected from the roads and the sight of cars, combined with our large outdoor terrace, it reminds me very much of the small squares found in Venice."

On arrival we were welcomed with a Spritz at the bar - a mixture of white wine, Campari and a splash of soda water, garnished with a plump olive – see the recipe here. Some guests were dining at the bar, adding to the authentic feel of the restaurant – POLPO is modelled on the charming back street wine bars of Venice – and offered a good view into the open kitchen where dishes are prepared from scratch.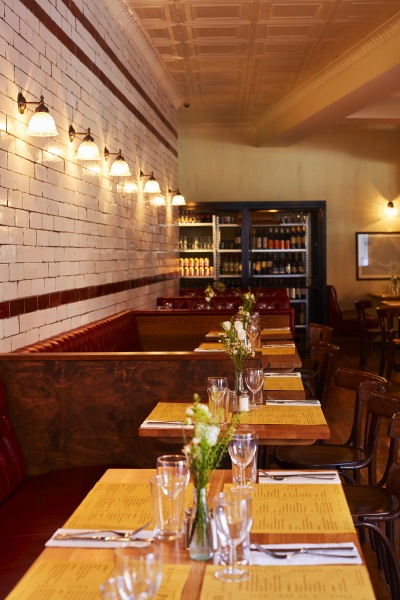 The menu is made up of small plates of Venetian-inspired food, and we were advised to choose a few dishes each, tapas-style. To start, we chose the fried olives as we'd heard how good they were – and they didn't disappoint! Stuffed with anchovies, they were wonderfully salty and a good accompaniment to our other choice of broad bean, pea, mint and ricotta bruschetta.
It was difficult to choose a main as it all sounded so tempting, so we were glad of the smaller plates giving us the chance to try several dishes. Our waitress was really knowledgeable about the food and its preparation. On her recommendation I chose the crab and chilli linguine, which was full of flavour, with just the right amount of kick! The others opted for fritto misto - a Venetian classic of fried seafood – and braised cod cheeks with lentils, which had a lovely flavour and texture. To share we had roast potatoes with garlic and rosemary, and a panzanella salad, which was stuffed full of lush tomatoes.
After an essential tasting of each other's dishes, we were in agreement that the food here is excellent. Although we were pretty full afterwards we couldn't resist trying the desserts. I had the affogato al caffe, deliciously creamy vanilla ice cream with an espresso poured over, with an added a shot of amaretto for almond sweetness. The others had the tiramisu, which was also delicious!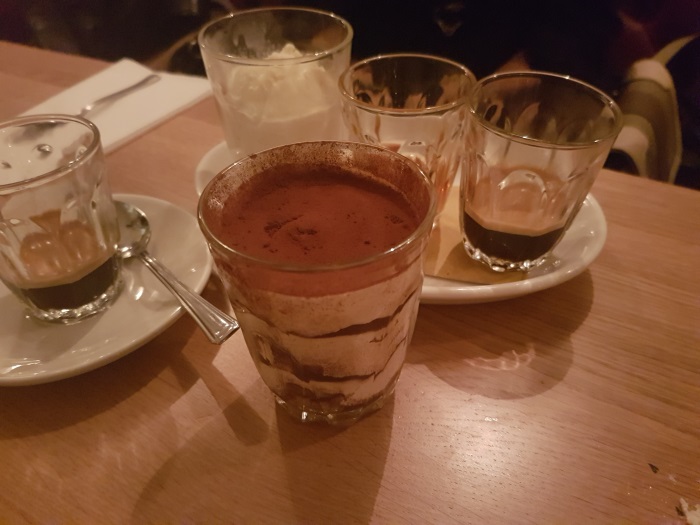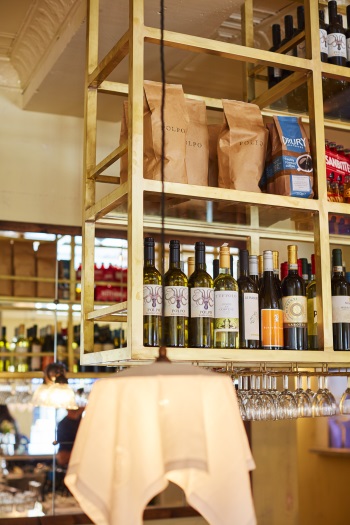 POLPO is a fantastic addition to Exeter's dining scene, it offers something a little different with an emphasis on excellent quality ingredients served simply in relaxed, but bustling surrounds. Unique to Exeter is the Venetian breakfast, with coffee and a selection of paninis, cakes and pastries – we can't wait to try the Venetian ricotta & raisin doughnuts!

Every Sunday kids can don a POLPO chef's hat, learn about cooking and make their own pizza, while the adults can kick back, enjoy a leisurely lunch and let the little ones entertain themselves with the dough, cheese and an abundance of toppings!
Find out more at www.polpo.co.uk.