Rich in history, you don't have to go too far to find remnants of centuries past in Exeter, from medieval and Georgian buildings, to the famous Gothic cathedral at the heart of the city. Beneath the hustle and bustle of Exeter's streets lies a system of medieval passages that were purpose built to resource the city with fresh water.
I recently had an opportunity to attend Exeter's Underground Passages, the only city in the United Kingdom with this kind of underground passage system, to find out more about this unusual, ancient attraction.
Before the tour commences there is the opportunity to visit the extremely interesting and informative interactive exhibition where you can even smell what it would have been like in the tunnels– the smell of rusty pipes is very prominent!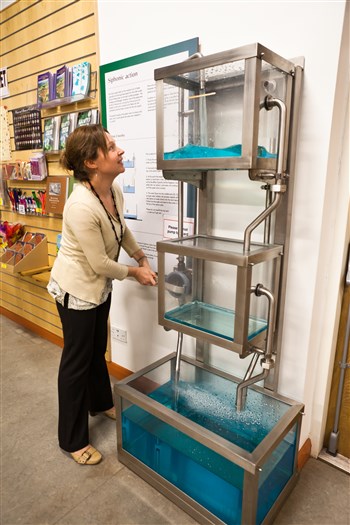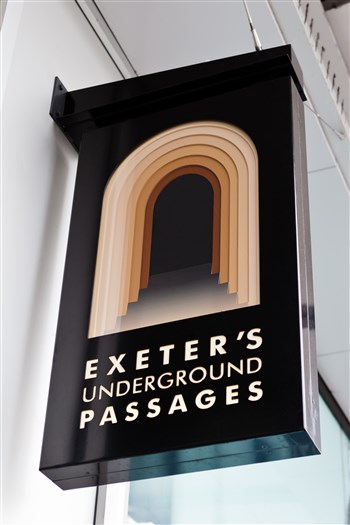 Once the tour begins and you get to embark inside the actual passages, there is a short video containing more historical context and background information. After the video finishes, you are given the obligatory hard hat for safety purposes, which is useful as a lot of the ceilings are low and there are a few areas to dodge throughout the tour.
During the tour, the very informative tour guide will explain lots of interesting facts about Exeter and prominent moments in time, including how the passages were used as shelters for local people during the Second World War, when Exeter in 1942 came under heavy bombing attacks during what later became known as the Exeter Blitz.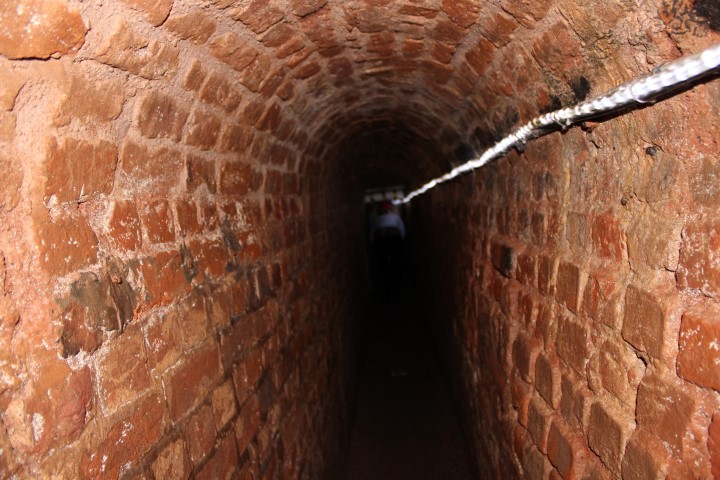 As you venture through the passages, you are taking a walk through history. Starting at the original Cathedral Passage, you end up making your way through time to the 18th century Georgian part of the passage. This part is distinguishable as it is very low, narrow and constructed out of local Exeter redbrick.
There is a medieval section, which is a lot wider in comparison to the Georgian part, and is over 500 years old. There is a passage that takes you six metres below 21st Century Exeter. This is a lot wetter and colder than the other passagesand is very similar to being inside a cave. There is also an opportunity for the more adventurous types to go back through a narrow passage but this requires you to crawl on your hands and knees I must confess that I did not take up the opportunity on this occasion!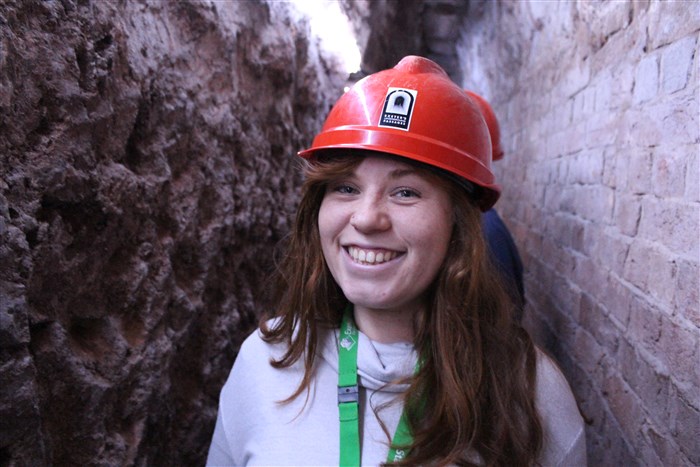 For more information or to book a tour telephone 01392 665887 or email underground.passages@exeter.gov.uk
You can also visit the Exeter City Council website https://exeter.gov.uk/leisure-and-culture/our-attractions/underground-passages/
Related
0 Comments