Teenager Joe Yarde-Buller hooked up with one of Exeter's famous Red Coat Guided Tours and came to the conclusion that history can be a lot of fun. Here's what he had to say.
Being 15 and living in today's world isn't easy: there's a plethora of distractions constantly pinging around; pressure to fit in and pressure to do well at school and get the grades that everyone expects you to.
So, is there a way to combine learning and fun? Is that even possible? The answer is yes: go on a Red Coat Guided Tour of Exeter!
The tours are free of charge, which is always a bonus for young people, and are roughly 90 minutes long, which I found was the optimum length: not too short to only scrape the surface of Exeter's diverse history; and not too long or hard on your feet.
The tour I went on was 'Tudor Exeter', starting at the Hooker statue on Cathedral Green. The guide, Clive Russell, was friendly, and luckily did not seem at all fazed by the slightly irritating clicking of my camera.
One great thing about the tours is the chilled out vibe that is established right at the start: Clive explicitly told the group that we could leave whenever we wanted "if we had better things to do". However at no point during the tour was I remotely bored. It was "riveting stuff" as one elderly gentleman remarked!
Our first port of call was the front of Exeter Cathedral, where I discovered that the well-known face of Exeter's most famous building had originally been painted in an array of vibrant colours that were later removed by the rather Scrooge-like Oliver Cromwell!
Standing admiring the façade of the ancient building, many people are probably completely unaware that they're walking on top of a small Roman baths complex, originally built to soothe the invading legion of stinking feet!
Just across the way are the remains of the Royal Clarence Hotel, where I learned about the Hotel's many visitors over the years, ranging from the Tsar of Russia to the Beatles! That got me thinking whether visiting Tsar wanted to be 'Back in the USSR!? Boom boom!
After briefly checking out some of the Tudor black and white style buildings on the outskirts of Cathedral Green, we crossed the High Street and ventured to the Guildhall. Exeter's motto, as I was told, is 'Semper Fidelis', Latin for 'always faithful', and yet Clive neatly pointed out that when the Royalists once again took control of England, Exeter - keen to get in with the whoever was in power - was forced to pay a large amount of gold in order to be accepted again after the City had previously backed the 'Roundheads'. This is known as the 'Exeter Salt' and is a prominent feature of the Crown Jewels at the Tower of London.
Exeter is full of quirky Tudor nooks and crannies, I discovered. H. Samuel, the jewellers, has an incredible Tudor fireplace that covers a good portion of one wall, which is completely invisible from outside. The Conservatory, a restaurant in town, is lucky to have one of the best-kept examples in the country of Tudor panelling, which is on display right in the centre of the dining area.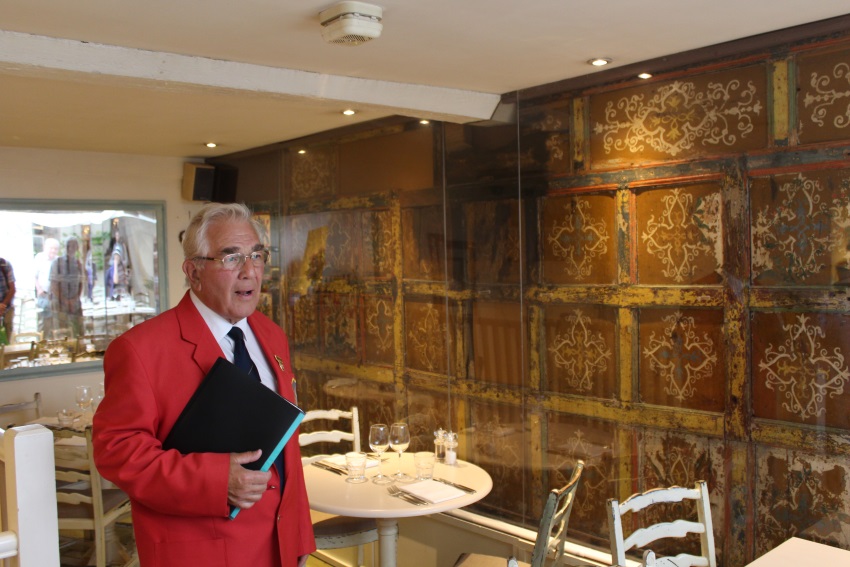 Clive, it seems, is a man of many talents. Whilst being a top-notch historian, he is also a something of a stand-up comedian, seasoning his tour with plenty of banter. Upon passing the Jewish Synagogue in town and citing its close proximity to a well-known bingo hall, he remarked: "This is an unusual synagogue for many reasons. For one, it faces Mecca!"
The tour finished at St Nicholas Priory, which is an extremely convenient spot for shopping and transport alike. So, in just a stone's throw from the Cathedral Green, Clive was able to stuff the tour to the brim with Exeter's rich history.
So after my very first Red Coat Guide experience, my advice for anyone wanting to improve their grades and still have a bit of fun whilst learning, is switch off your Snapchat, wean yourself off the web and go and stroll Exeter's streets. You might just enjoy it!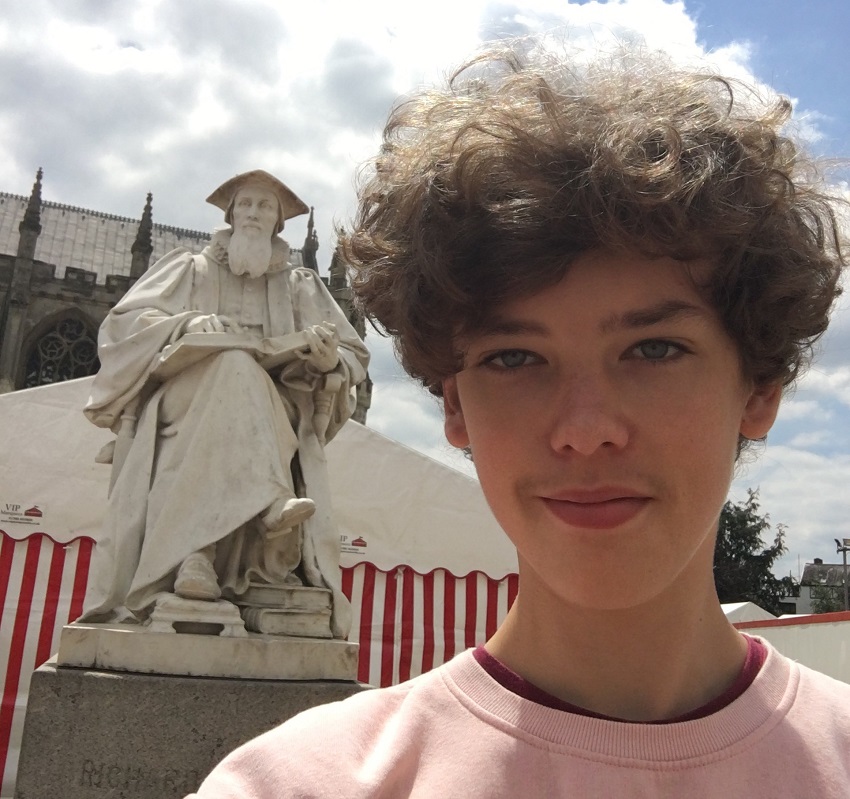 Related
1 Comments