Magdalen Road sometimes seems to be a little forgotten in Exeter, but this little street near the centre of the city has something to offer for everyone and is always worth a visit. Read on and find out about the best places to eat and shop in Magdalen Road.
Magdalen Road – a tiny village in the heart of a big city
Magdalen Road is located not even a mile away from the city centre of Exeter, but compared to the busy shopping streets in the heart of the city, Magdalen Road appears to be from a different time: little shops line the streets and lovely restaurants invite everyone to enjoy a tasty meal. Magdalen Road is home to more than twenty shops, most of them independent and offering a range of products from jewellery, clothes and gifts to regional products and even ukuleles! It is no wonder that it was named one of the '10 coolest shopping areas in the whole world' by The Guardian in 2018 – rubbing shoulders with cities like Paris and St. Petersburg. Go and explore this trendy street in the heart of Exeter and the good thing is, you'll be supporting some great local businesses at the same time!
Places to shop in Magdalen Road
Maker Maker
Admirers of good craftsmanship will definitely love this shop: along with a wide range of ukuleles, the shop has a great choice of products from scissors and pins, to journals, wool and so much more. Entering the shop, you can already feel the love and passion with which everything in there is made and the owner will be very happy to introduce you to his products: he even showed me how to play the ukulele! Have you ever wanted to play the ukulele to take it on your next trip to the beach? Maker Maker also offer ukulele tuition for anyone interested.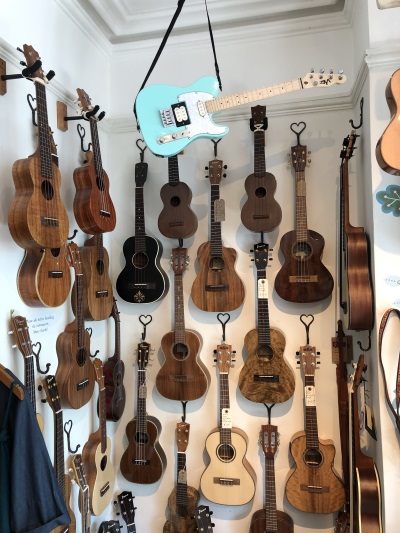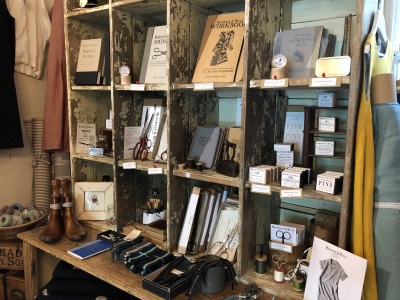 Ben's Farm Shop
If you are tired of always buying the same prepacked products in the supermarket, then Ben's Farm Shop is definitely the place for you. With regional beef, fresh vegetables, tasty bread, craft beers and many things more, Ben's Farm Shop has everything you need for your next meal. All of their products are sourced from regional suppliers and farms; some of them are even made in their own kitchen at Staverton. So why go to a supermarket when you can buy so many regional products under one roof?
Nourish
Nourish in Magdalen Road has a very clear agenda: trying to reduce waste and get people's attention to the waste we all could spare. Whether it's detergent, hand wash, vinegar, dairy products, coffee, tea or herbs, everything there can be bought without producing any waste. And you don't have to buy standard sizes either… just decide how much you would like to take home with you, so there are no leftovers to throw away. Just bring your own container or buy one at Nourish.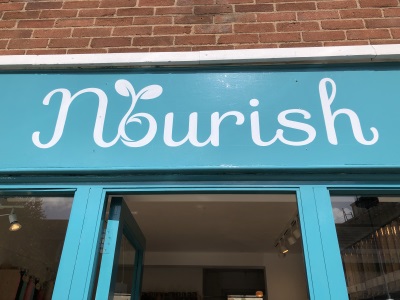 Leela
Are you looking for a present for that next family birthday? Would you like to upgrade your home with new decoration? Then go and visit Leela in Magdalen Road. It offers a wide range of high-quality products, all sustainable and eco-friendly. You can find some beautiful souvenirs from Exeter to take home as a reminder of your visit, as well as clothing, homewares, bags and much more. Some of their products are also made in Devon exclusively for Leela. The lovely staff there will be happy to introduce you to their products.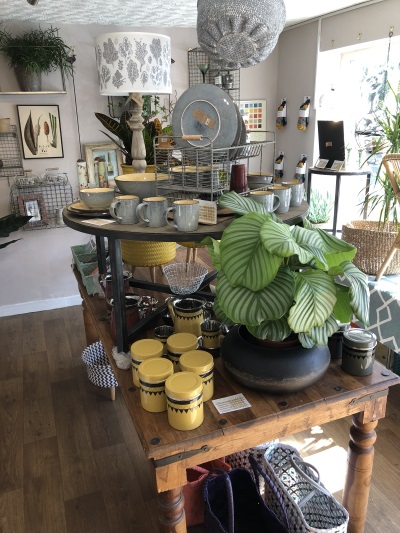 Leaf Street
More or less in the middle of Magdalen Road is a little shop called Leaf Street. It sells jewellery, bags, clothes and lots more. When I entered the shop, I received a warm welcome from the staff there. I instantly felt the passion and love of detail with which the shop was furnished. Their products are all carefully chosen by the owner. Because of the wonderful variety of their products, there is something for every taste. Leaf Street is definitely worth a visit.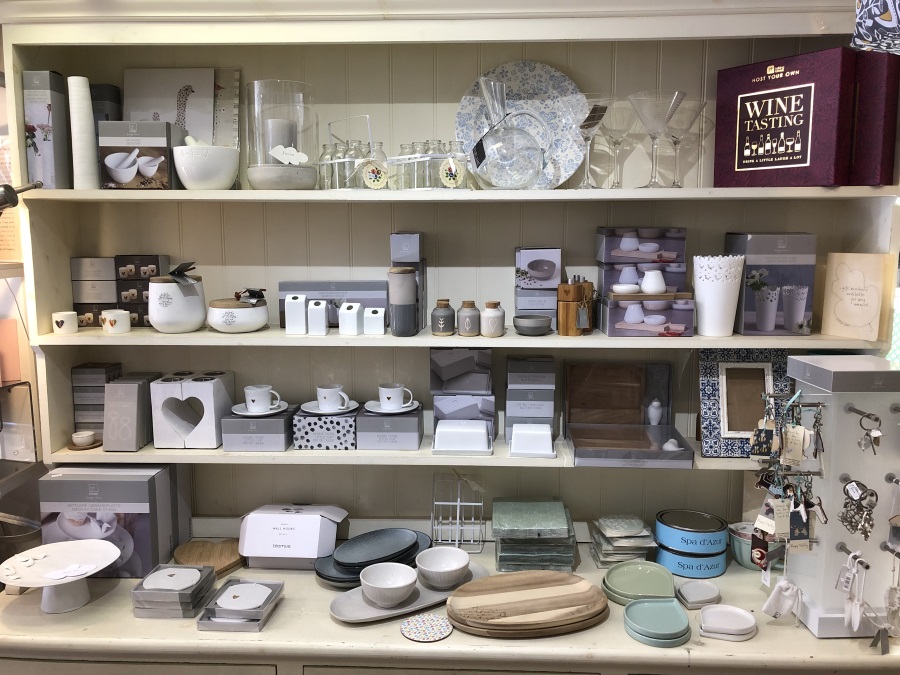 Places to Eat
Meat59
If you are up to a tasty lunch or dinner, visit Meat59 in Magdalen Road. This cool restaurant offers great service, tasty burgers and a nice atmosphere. For me, it was definitely the best burger I have eaten in a long time. Next to their wonderful burgers, they also serve breakfast and desserts. People looking for a good place to eat in their lunch break are also very welcome at Meat59: from 12pm to 4pm, Meat59 offers a special lunch deal with a burger, chips and slaw for only £9. What I would absolutely recommend is to try and order the Homemade Thyme Lemonade: it's a very good refreshment on a hot day!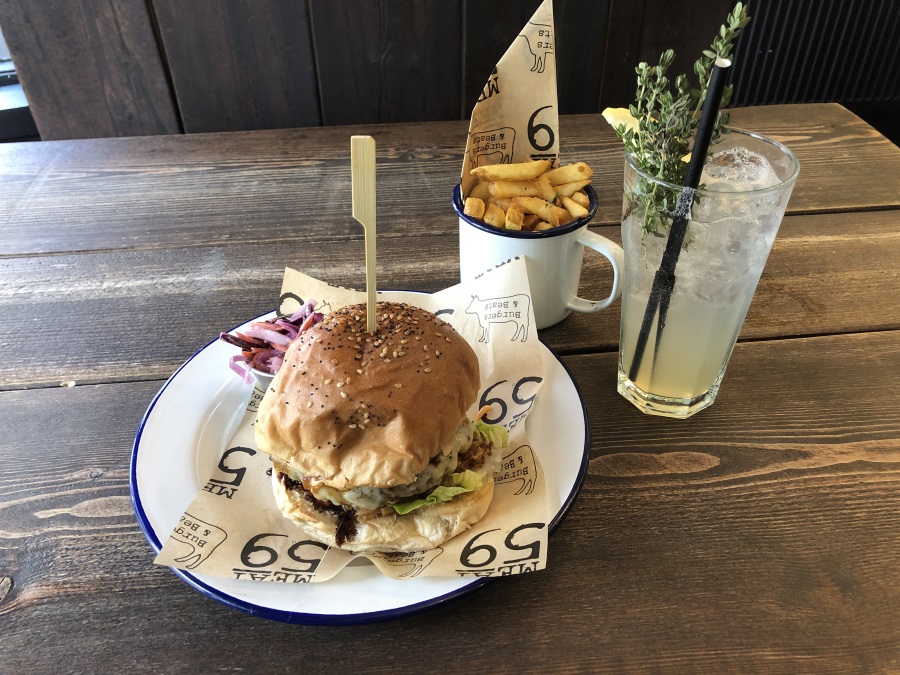 Gibson's Plaice
People with a taste for fish should also come and visit Magdalen Road. Right at the end of the road, Gibson's Plaice offers a broad range of local inshore fish, all freshly supplied on a daily basis. There are also several kinds of exotic fish that can be bought there. Gibson's Plaice is focussed on ensuring the high quality of their products and keeping food miles to a minimum. Because of this passionate attitude, they have been awarded Devon's Fishmonger of the Year in 2007 and 2008.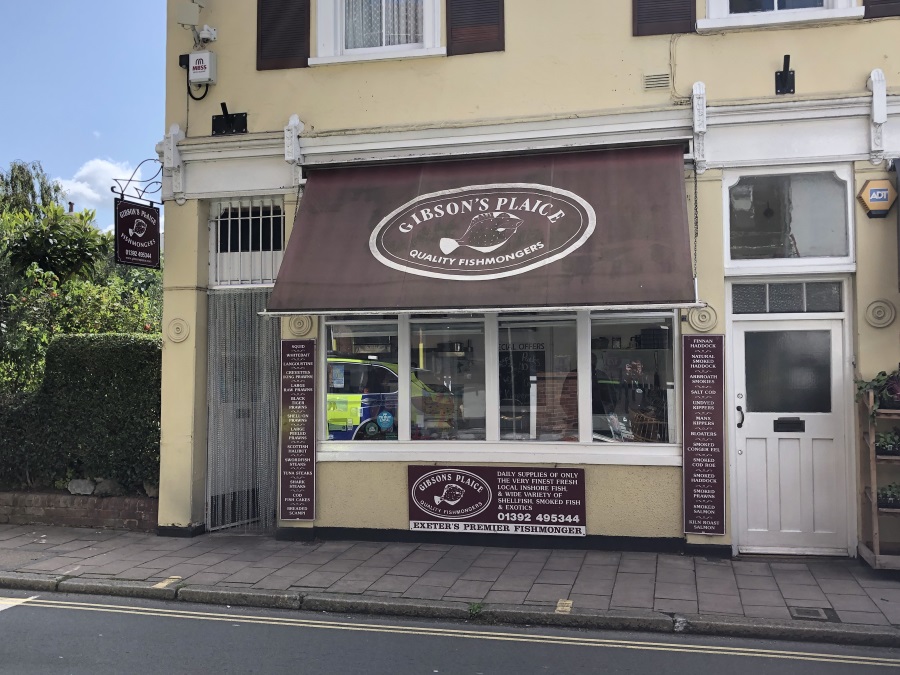 I instantly fell in love with Magdalen Road; and you will too once you have visited it. So grab your diary and save the date: Magdalen Road is hosting its annual Christmas Fair on 7th December between 2 - 6 pm, where you can enjoy local street food and hot drinks, live entertainment and of course a wonderful choice of beautiful presents to buy!
Related
1 Comments