Weather not great? Kids driving you nuts? House a mess? Why not do a clean-up treasure hunt. Fun for the children and you get them to clean up, result! Here are some fun clues and ideas – happy hunting!
Decide if you want your children to find random items and then reward them at the end, or would you rather hide prizes for them to find throughout the hunt. Know what you are planning will help you set up the hunt
Make sure you have something to reward them with
Hide the items/clues in places that need tidying up and explain to them that in order to find it they need to pack things away
Play along and encourage them – give clues to cheer them up, play hot and cold. By you participating with them, they will enjoy it much more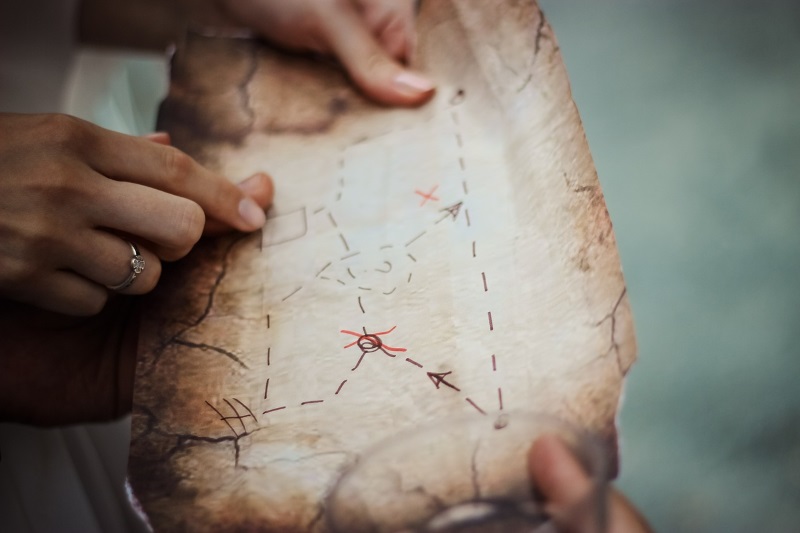 Laundry - Round and round we go, that's the only way for me. I take with me all your dirty clothes. No need to fret, they're safe with me. Bring your clothes to me and I will make sure they're clean. (Prize in washing machine)
Make your bed - Soft and plump, I'll be right here. Throughout your dreams, you'll keep me near. Make your bed and I'll keep you comfy, and I'll still be here in the morning light as your head rests on me during the night. (Prize in pillow)
Clean the dishes - You use us to consume your favourite foods but now we need a favour; once we were full of different flavours and now we are all now dirty and need a wash, with bubbles so we look oh so posh!
Pick up your toys - Time to tidy up, and pack your toys away, don't worry you can still play with them another day.
Take the rubbish out - I eat all your waste, if you leave me too long I'll run out of space. So please do a massive favour, and empty me you lifesaver!
Pick up your shoes - You wear these on your feet, and I save your toes oh what a treat. But I do ask that you please put me in the right place, and I will make sure I'm ready for your next race.
Feed your pets - You know what to do without us pleading…something of yours needs feeding!
Related
0 Comments