Joanne Caine, owner of recruitment agency Cathedral Appointments, tells us how she started her career and what she loves most about living in Exeter...
What brought Jo back to Exeter?
Born and educated in Exeter, Jo soon followed her dreams to travel the world, and worked as a holiday rep in popular holiday destinations such as Kos, Benidorm and Ayia Napa. Jo has fond memories of this time and says that it was hard work but great fun.
On returning to the family home of Exeter a few years later, Jo craved more routine and started to settle back into normal life. She was working as a consultant for a marketing agency as well as running her own fitness class business. Jo's mum, who was originally from Manchester but had come to Devon with the Land Army in the 1940s, needed support at home and Jo was looking for flexible work that enabled her to care for her.
Jo says: "Once Mum required more support than my two sisters and I could provide, we decided to get full time carers and I made the decision to find a job with more routine and structure. I joined Cathedral Appointments to cover a maternity leave, and from there, I was taken on permanently."
Jo says that she found her career by accident. She worked hard and soon climbed the career ladder to a managerial position, followed by a directorship, followed by a shareholder and then the full owner of the agency in 2018.
"I love my job, I love my team, I love helping people and I love working with the business community in Exeter. There is a real entrepreneurial spirit here. Some of our clients are amazing companies that have started from somebody's front room – these are now valuable employers in the city."
What does Jo love about living in Exeter?
All this helps to prove that that Exeter is a city offering opportunity, for businesses and for employees. But outside office hours, what is it that Jo loves about living here?
"I can cycle from my home in Exeter to the coast, to the countryside and a short drive will take me to the moors. I consider anybody who lives in Exeter to be very lucky. Exeter will always be my home and I honestly can't imagine living anywhere else."
Alongside owning Cathedral Appointments, Jo is a board member of Exeter Chamber of Commerce. She says that this means that she is able to influence and help to support the local business community and jobs market even more.'
Exeter is lucky to have people like Jo who offer so much to others and have such a huge amount of loyalty towards the city.
She concludes: "Exeter has a real sense of community, particularly in the business arena – there is great collaboration and support across businesses and a strong desire to ensure Exeter and the greater Exeter region thrives."
‏‏‎ ‎‏‏‎ ‎‏‏‎ ‎‏‏‎ ‎‏‏‎ ‎‏‏‎ ‎‏‏‎ ‎‏‏‎ ‎‏‏‎ ‎‏‏‎ ‎‏‏‎ ‎‏‏‎ ‎‏‏‎ ‎‏‏‎ ‎‏‏‎ ‎‏‏‎ ‎‏‏‎ ‎‏‏‎ ‎‏‏‎ ‎‏‏‎ ‎‏‏‎ ‎‏‏‎ ‎‏‏‎ ‎‏‏‎ ‎
That's Joanne's Exeter story. What's yours? Whether you were born and bred in Exeter like Jo, or moved here as an adult, we'd love to hear your story. Get in touch with us at exeterlivebetter@exeter.gov.uk
‏‏‎ ‎‏‏‎ ‎‏‏‎ ‎‏‏‎ ‎‏‏‎ ‎‏‏‎ ‎‏‏‎ ‎‏‏‎ ‎‏‏‎ ‎‏‏‎ ‎‏‏‎ ‎‏‏‎ ‎‏‏‎ ‎‏‏‎ ‎‏‏‎ ‎‏‏‎ ‎‏‏‎ ‎‏‏‎ ‎‏‏‎ ‎‏‏‎ ‎‏‏‎ ‎‏‏‎ ‎‏‏‎ ‎‏‏‎ ‎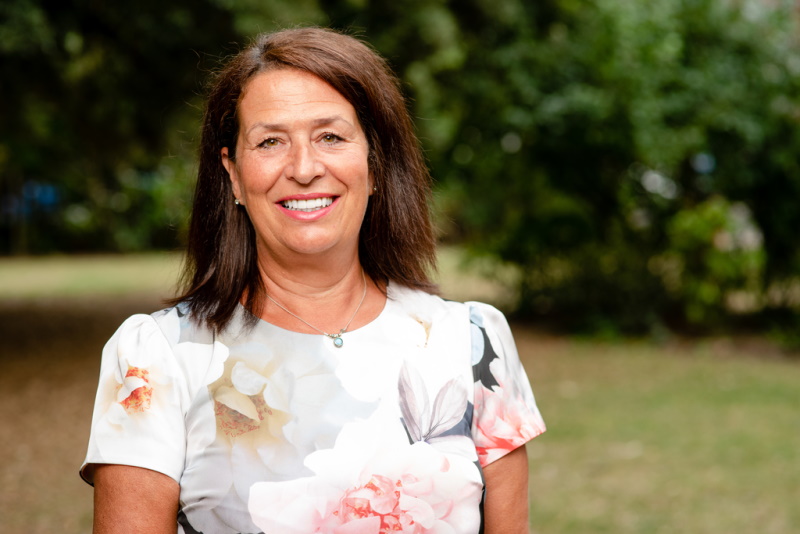 Related
1 Comments