What's the best way to get around Exeter? By Co Bike of course.
So, you've arrived in Exeter and wondering what to do or where to go. Luckily Visit Exeter has it covered with some amazing itineraries to spark your curiosity, satisfy your appetite, and get your cultural kicks. But what is the best way to get around the city? Exeter is home to nearly 200 electric Co Bikes that can be hired and returned from nearly 40 locations across Exeter and surrounding areas from as little as just over 2p a minute*.
It's a simple as downloading an app - the nextbike app, and you're almost ready to go. You can either choose to pay as you go or save money by buying a minutes bundle or a Summer Day Pass. Both bundles and the pass can be found in the app wallet. Just buy before you ride!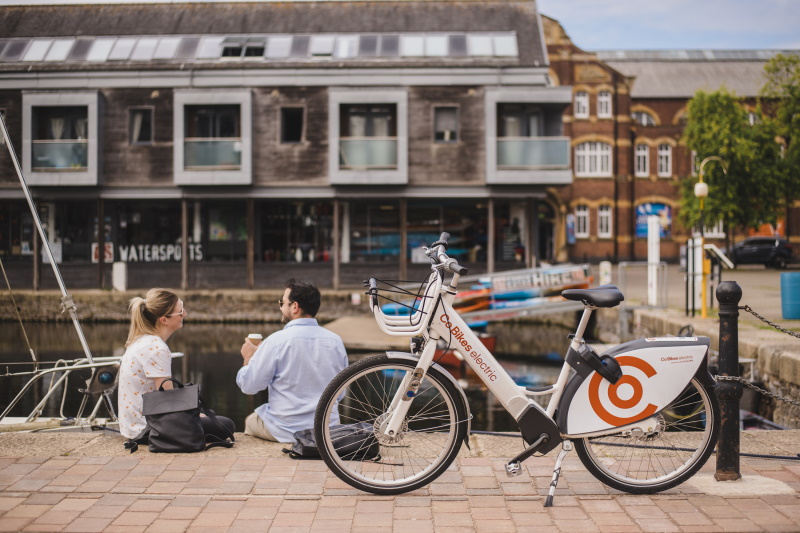 All Co Bikes are electrically assisted, which means they make cycling a breeze, even up hill and even on a hot day – that's right, no sweating, no panting and definitely no thigh burn.
Exeter has some amazing cycle routes that are perfect for a leisurely day out. We'd recommend starting your day with a hearty breakfast to fuel your journey. With restaurants and cafes in abundance in Exeter, it'll be hard to choose which one to go to. We're rather partial to Boston Tea Party on Queen Street for a good coffee and eggs. Once you've enjoyed your breakfast, it's time to start your Co Bikes adventure. A short walk from the café is our Co Bikes station just outside Central train station. Here you can hire your e-bikes at a tap of an app. We always recommend that you give your bike a quick check over with our top three tips for safe cycling:
Subtitle: Tips for safe cycling
Check and adjust seat height - Release the clamp on the seat post, raise or lower to your preferred height and re-tighten clamp
Check tyres - Push each tyre hard against a kerb. If you can flatten it, it needs air. Turn the wheels slowly to look for any cuts, bulges or bubbles
Test brakes - Give each wheel a spin to check it doesn't catch against brake pads
Once you're happy, hop on and off you go. You can spend you day whizzing around the city on two wheels and taking in the sites or choose to explore a little further afield. To get some inspiration, take a look at some suggested itineraries here.
We recommend exploring the Exe Estuary cycle trail. This will take you all the way to the seaside: Exmouth on one side and Dawlish on the other. How far you decide to go is up to you. Whichever side you choose, you'll enjoy stunning views of the countryside and the estuary on the way. Great places to stop off including the quintessential English town of Topsham, Darts Farm for gastronomic goodies and the historic Powderham Castle.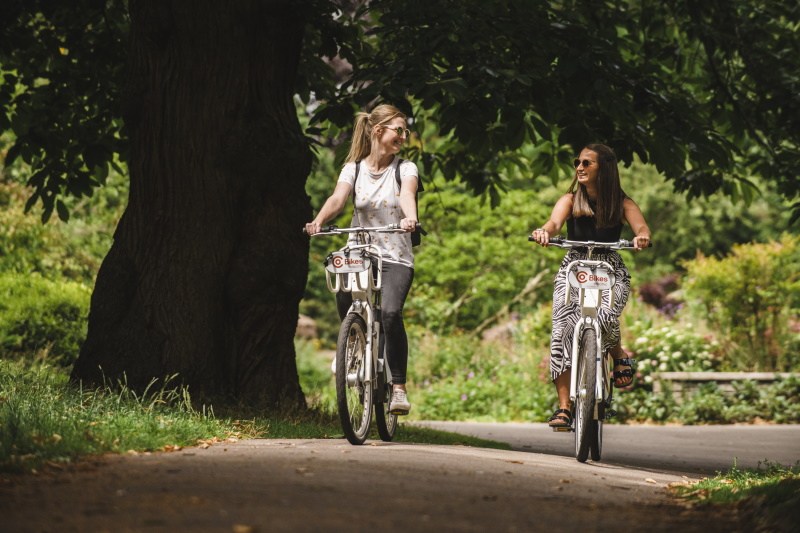 The purpose-built trail is good by normal bike, but it's great by Co Bike. You're guaranteed to experience what is known as the Co Bikes grin. There's no stopping it, it just happens. What's better than cycling with a smile on your face?
If time is short and a full day out is off the cards, you can use a Co Bike to get from A to B across the city too. No hanging around for buses or getting tired from walking up the many hills in Exeter (we've got quite a few) – just an enjoyable ride with the wind in your hair.
Find out more about Co Bikes here.
*Based on cost of Summer Day Pass.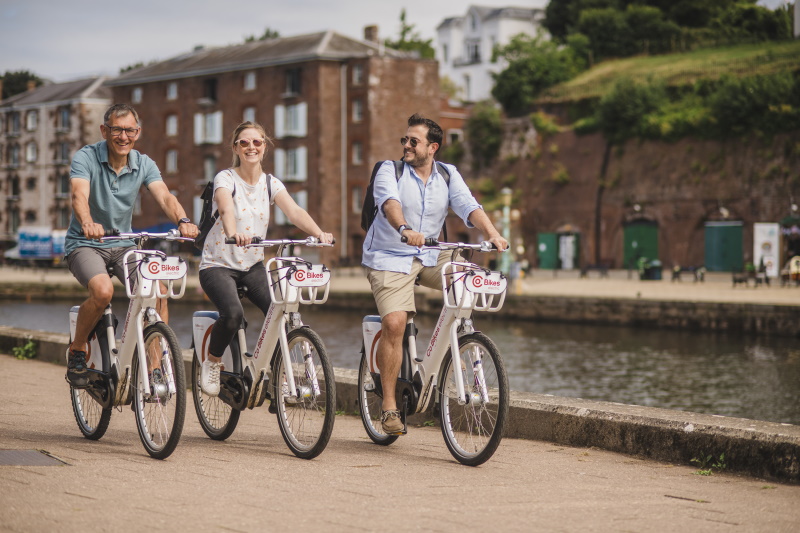 Related
0 Comments