Whilst you've been wandering around our city, you've probably noticed smiley characters dressed in red, leading groups of excited visitors! These are the much-loved Exeter Red Coat Guides, volunteers providing FREE guided walking tours around the city.
These tours are perfect if you want to delve into Exeter's rich, fascinating history and to discover parts of Exeter you may haven't already visited. Haven't tagged along on one yourself? Check out our favourite things about these guided walks, which tour will you choose?

There's no need to book
There's no need to book onto an Exeter Red Coat Guided Tour - simply pick which tour you'd like to join and turn up!
There are 13 different tours
Whether you're interested in what Medieval Exeter looked like, how the Tudors lived, spooky Exeter stories or learning about the history of our glorious quayside - there's an Exeter Red Coat Guided tour for you (13 to be exact!):
Forgotten Exeter
Introducing Exeter
Medieval Exeter
Exeter Old & New
Exeter's Historic Quayside
Churches, Cemeteries and the Catacomb
Tudor Exeter
Ghosts & Legends
Heart of Exeter
Cathedral Close & Bishop's Palace Garden
Cathedral to Quay
Georgian Exeter
Exeter's City Wall
Take a look on our website for more information.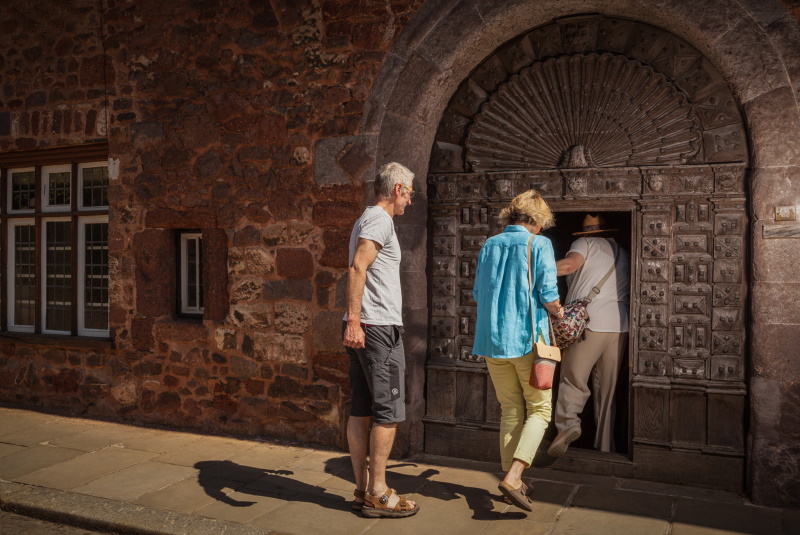 You're guaranteed to learn something new
The Exeter Red Coat Guides are incredibly knowledgeable, we're certain you'll learn something new whilst on your journey of discovery in Exeter. Try it - they're always happy to answer any burning questions you may have about our city!
It's a good way to get your steps in
By joining an Exeter Red Coat guided tour, you'll not only learn interesting facts about our city, but you'll also squeeze some exercise into your day too. Do you track your steps? Make sure your device is fully charged before you embark on a tour!
Spot picture-perfect locations along the way
We might be biased, but we believe that Exeter is one of the most beautiful cities in the country! Joining an Exeter Red Coat Tour is a great way to spot the most wonderful sights, don't forget your camera...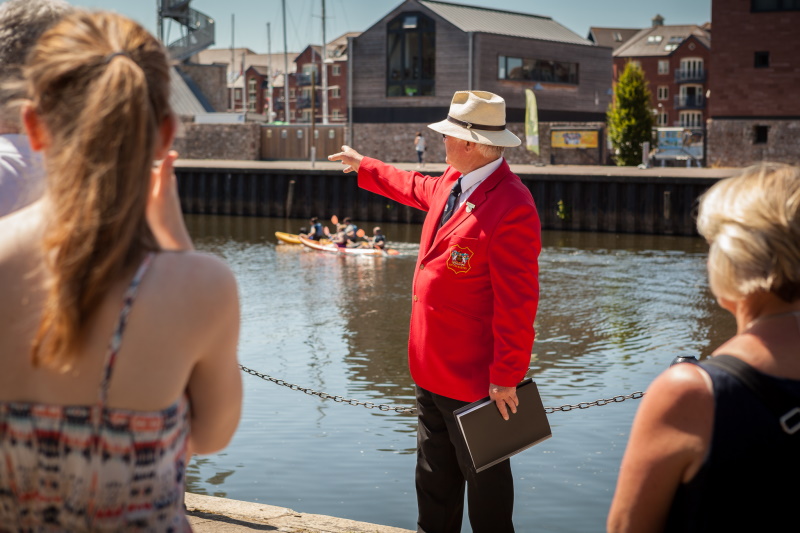 Gets you out in the fresh air
Tagging along on a Red Coat Guided Tour is a great way to get outdoors, breathe in some fresh air and soak in that vitamin D - weather depending of course! We're sure you'll feel refreshed after some light outdoor exercise and having learnt new facts about our city.
Speak to new people
There's a good chance that there will be another person on a tour that has the same interests as you! An Exeter Red Coat tour is a great way to speak to new people.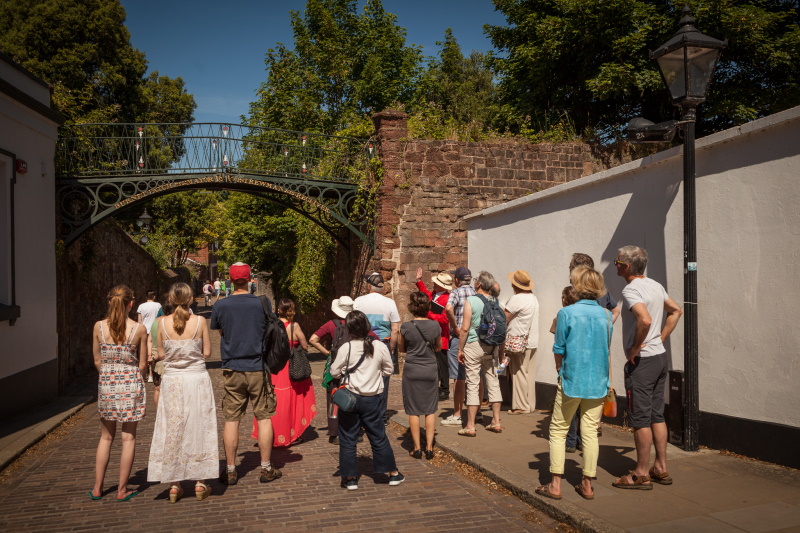 Add places to your must-visit Exeter list
Whilst you're wandering around our incredible city, we're sure you'll spot a restaurant you haven't been to, a shop you'd like to visit, an upcoming event on a poster, or a scenic spot that you'd like to re-visit. An Exeter Red Coat Tour is the perfect all-rounded activity - you'll learn about our city's history pre-dating the arrival of the Romans in AD 50 AND you'll soon make your own itinerary for next time you visit, it's a win win!
The tours are free
All Exeter Red Coat Tours are FREE!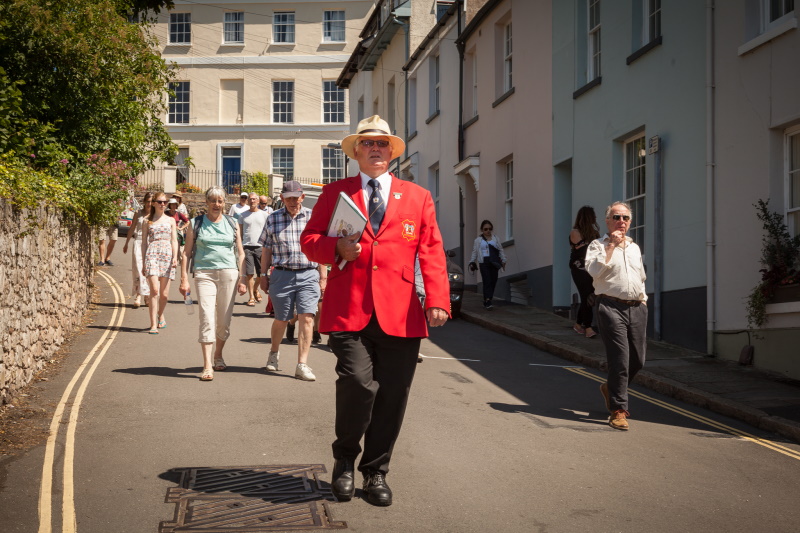 Related
1 Comments