Almost 13,000 people living in Devon are diagnosed with dementia and this number is predicted to rise by 84 percent in the next sixteen years. Dementia is highly common in elderly people over the age of 65, but its symptoms and risk of onset can decrease with some simple lifestyle changes.
Exeter is a great place to incorporate some of these lifestyle changes and here is a ten-step guide on activities that can help you live healthier and decrease your risk of dementia while enjoying all Exeter has to offer.
Change Up Your Diet at Exeter's Healthiest Restaurants
Studies have shown that food additives, processing, high fat and gluten can affect memory and increase your risk for dementia. Therefore, you will want to stick to omega-3s such as olive oil and fish, and fresh fruits and vegetables. Try getting your healthy food fix from restaurants in Exeter like Waikiki, Puffing Billy, and the Conservatory Restaurant, which all have vegan and gluten-free options and healthy menus to help reduce your risk for dementia.
Exercise Regularly
Regular exercise can help to reduce your risk of dementia by as much as 50 percent. Why not enrol at a fitness class at the University of Exeter or the Street Motion Freerunning Academy, rent a kayak or canoe and row along the River Exe, or ride your bike along the Quay?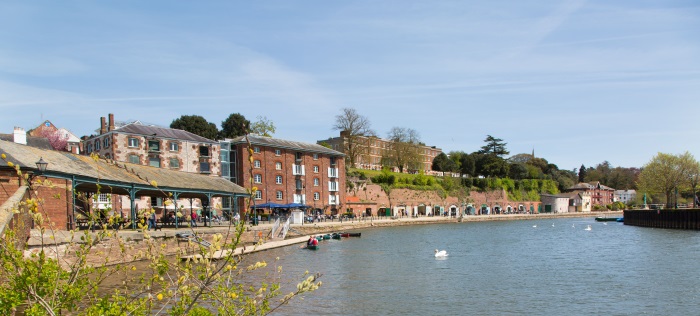 Walk a Scenic Route
Walking six to nine miles a week can lower your risk of memory problems by 50 percent. Luckily, Exeter has some beautifully calming areas for you to walk. Take a stroll through the Exeter Green Circle, a twelve mile walk within the boundaries of Exeter where you can see everything from green country sides to the quiet suburb.
Destress in the gardens
Simply looking at a green landscape and natural environments can decrease stress associated with an increased risk of dementia. Take a trip to Haldon Forest Park, Exeter Sculpture Walk, or Northernhay Gardens to spend some relaxing time surrounded by the beauties of nature.
Join a Group and Be Social
Humans are social beings and getting involved in social activities and making new friends is essential to protect yourself from the onset of dementia. The University of Exeter has launched a weekly social event called Senior Socials at St Sidwell's (SSASS) that provides people over the age of 60 a chance to meet and enjoy a range of different activities. You can also join a meet-up group and meet likeminded individuals to explore Exeter with.
Learn a New Skill
Keeping your mind fresh by learning a new skill can help to improve cognition and build immunity to dementia. You can learn to kayak at Saddles and Paddles, pick up rock-climbing at the Quay Climbing Centre, or pick up a new language and attend the Exeter International Film Festival.
Indulge in Music
An appreciation of music promotes effective neural pathways that can lead to positive mental health. While in Exeter, spend a night listening to classical music at Exeter Cathedral, visit a show by the Exeter Philharmonic Choir, or partake in one of Exeter's many music festivals. Exeter exudes culture and music so it won't be hard for you to find a musical performance to enjoy.
Play, Laugh, and Have Fun
Humour and fun have always been known to increase happiness and longevity. It also significantly reduces the risk of dementia, so find something that you are passionate about and make it a priority. If you're interested in art, go to the Royal Albert Memorial Museum and Art Gallery every now and then. If you're interested in sports, there is football at Exeter City, rugby with the Exeter Chiefs, or experience the thrill of horse-racing at Exeter Racecourse.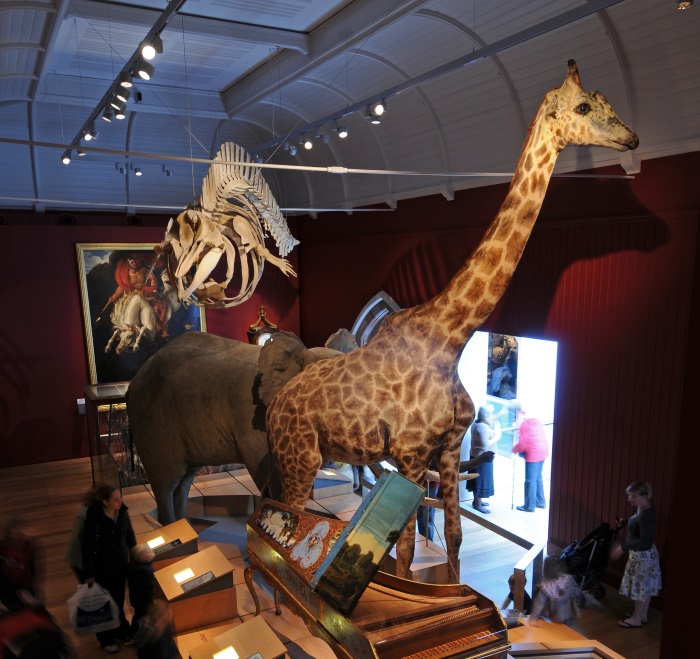 Exercise Your Brain
Puzzles are the most effective way to stay mentally vigilant and increase your cognitive acuity. Escape rooms are a new fad that have made its way to Exeter, and a great way to exercise your brain. You can try your hand at the puzzles at Mission Escape Exeter or Red House Mysteries for a fun and stimulating experience for your brain.
Get Your Beauty Rest
A good night's sleep helps your brain to relax, rest, and restore itself. If you have trouble sleeping, try some relaxing activities throughout Exeter like a day out at the Wear Park Spa at Exeter Golf & Country Club or grab some relaxing tea at Tea on the Green.
These ten steps will help you stage off the onset of dementia, and also show you a side of Exeter you never would have seen otherwise.
Related
3 Comments