Have you ever dreamt of time-travelling? Are you in a hurry but still want to experience the long and fascinating history of Exeter? If so, this 15 minute walk through the city centre of Exeter should be the perfect thing for you.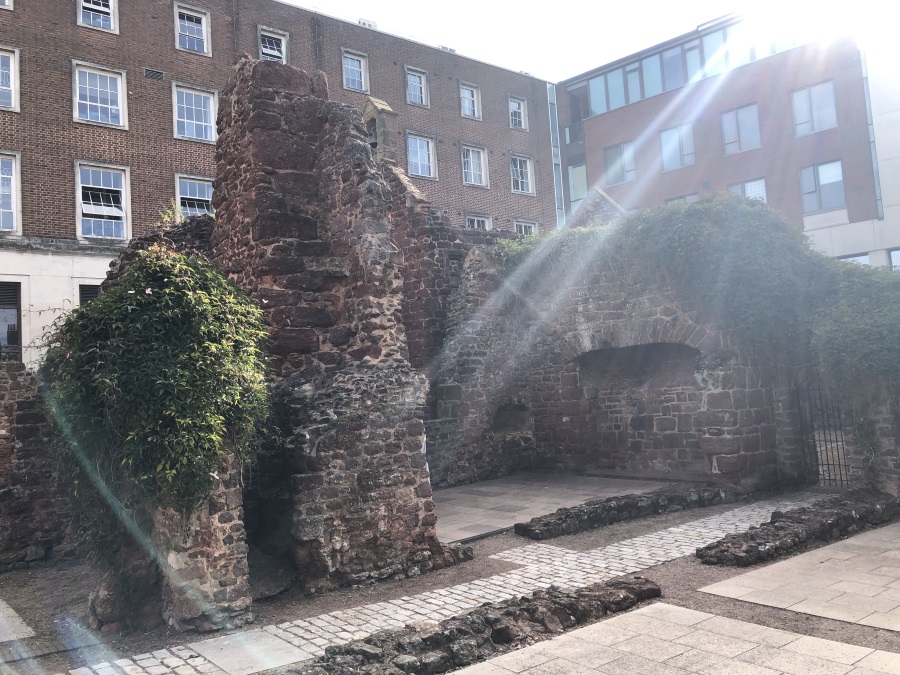 Start your walk at St. Catherine's Chapel and Almshouses (9 Catherine Street), which is located directly next to High Street in the centre of Exeter. When you first arrive there, you will probably see fancy cafés and bars. In the middle of them are the ruins of a very old building: what you see there is St. Catherine's Chapel and Almshouses. This building is a visualization of centuries of Exeter's long and winding history, starting from the Roman era to the bombings in World War II. First build as a fortress for a Roman legion, it was later used as a house for the cathedral canon in the 13th century and finally became an almshouse in the 15th century. Until the bombing in 1942, the Church Army used it as a shelter place. What you can see there today is what the bombs have left of it. It is therefore also a memorial for the losses in World War II. Take your time and walk through this historic site, enjoy the atmosphere and the remains of hundreds of years of Exeter's history. I would definitely recommend to start your walk in the morning to experience the beautiful rays of sunlight shining through the windows of St. Catherine's.
After that, start your walk again and turn to the Cathedral close. On your left side, you will see an old church. It is St. Martin's, a small but fairly old church, which has been consecrated in 1065. When you enter the church, you will probably be stunned by the richness of its interior, especially the sanctuary and the altar table are eye-catchers. St. Martin's quiet beauty invites everyone to just sit down, close his eyes and dream away. And just a hint for bibliophiles: there are used books given away for 50 pence in St. Martin's.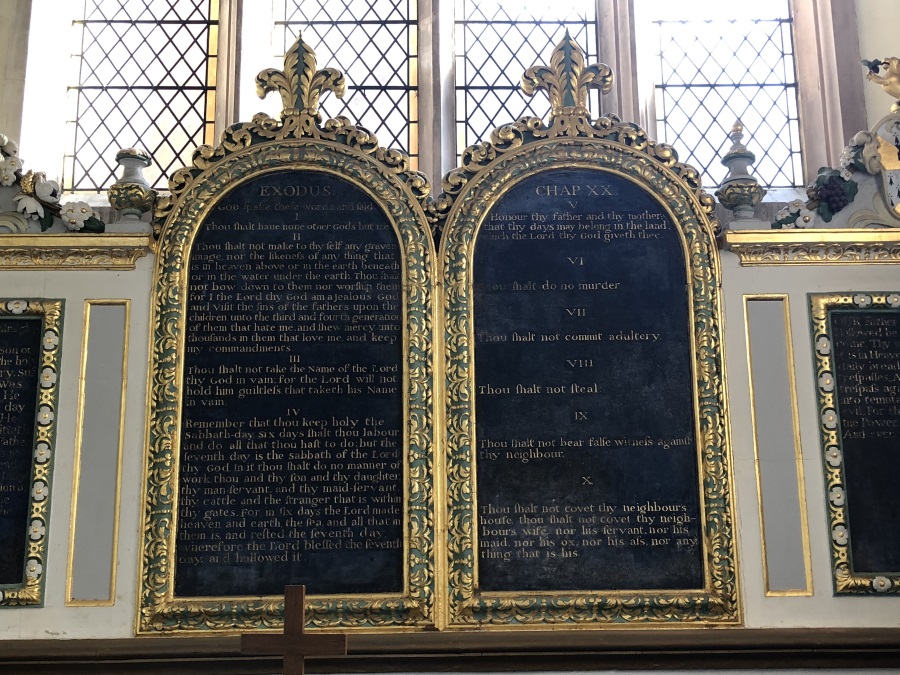 When you have finished enjoying the calmness of St. Martin's church, turn left to the Cathedral green. On your left side, you can see beautiful old houses, partly dating back to the 16th centuries.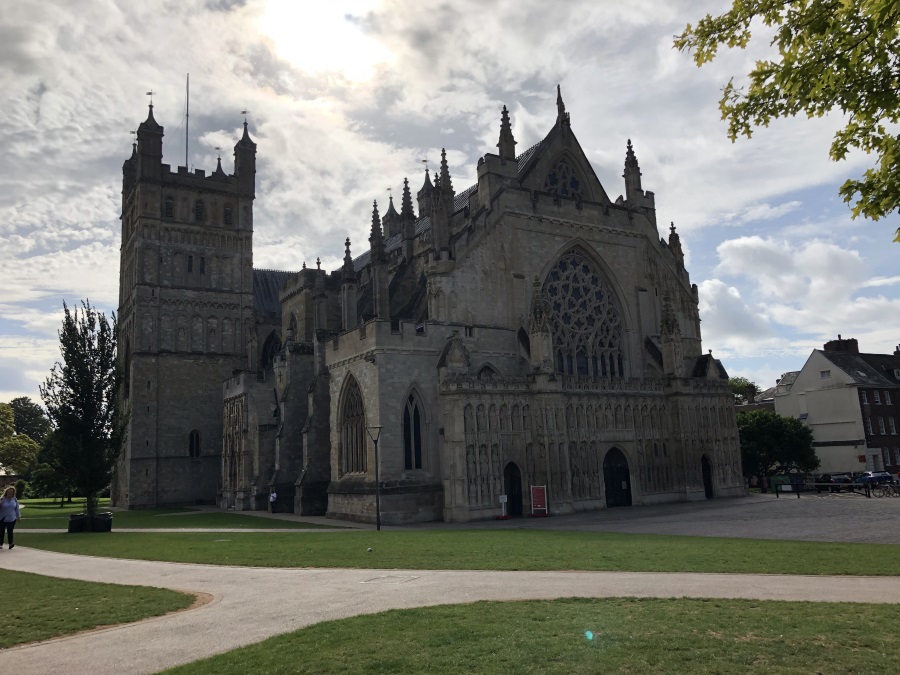 Enter the Cathedral green and take a close look at the majestic view of Exeter Cathedral. One can hardly not be reminded of Notre Dame in my opinion. But watch out: under your feet are more hints to the history of Exeter. Some of the drain covers show important events in the history of Exeter. Take a walk through the Cathedral green or enter it and be amazed by its stunning interior. And if you are up to inspirational quotes for your next Instagram story: go to the edge of the Cathedral green and see what you find there.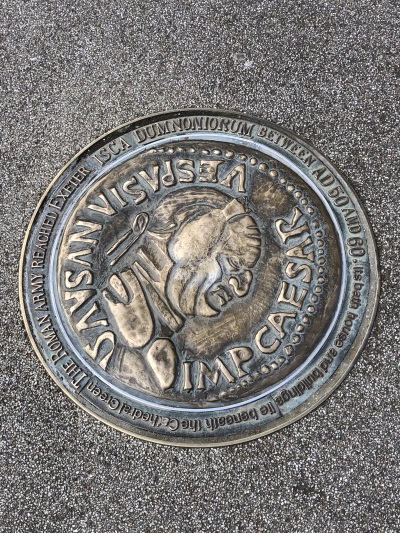 By the end of your walk, you will have experienced almost 2000 years of Exeter's history in just about 15 minutes. But if you are not in a hurry: take your time, relax and travel through time slowly.
Related
0 Comments