Many people might not know haikus, even though they have probably stumbled upon them in Exeter recently. They originally derive from Japan but have also been adapted into other cultures, as well. Haikus are short poems which only have three lines, consisting of only seventeen syllables in a 5-7-5-model. The main idea behind a haiku is that you have one short statement and a response to it. As three lines only make a very short poem, the power of the haiku is the silence afterwards, the completion of the ideas inside of people's minds. With that, haikus provoke thought and imagination and are a very good way of making people engage with poetry and also topics to write about, such as their surroundings.
As part of the Heritage Open Days, there has been a heritage haiku workshop in Exeter. At this workshop, everyone, even if he or she had never written any poetry before, could engage with poetry and start writing their own poetry.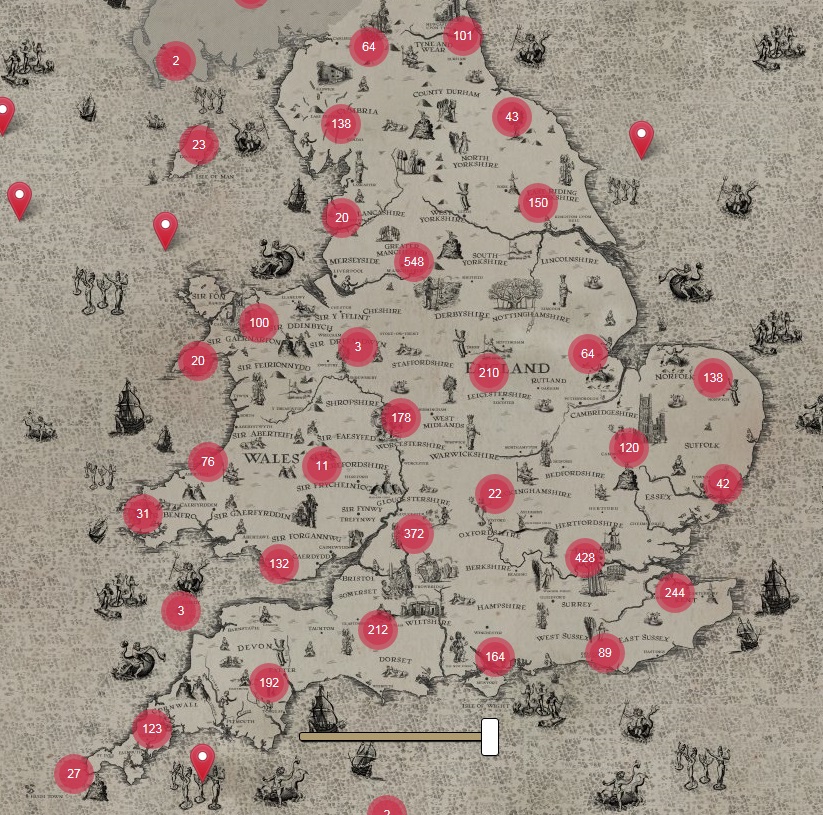 The workshop included an introduction to the very interesting "Places of Poetry" project, which is organised by Exeter professor Andrew McRae. The idea behind the project derives from the 17th century poem "Poly Olbion" by Michael Drayton. What Drayton did was to write a poetic map of England and Wales, exploring its landscape and putting it into the beautiful art of poetry. "Places of Poetry" is about the same thing: creating a poetry map of England. But rather than writing a long poem all on their own, the organisers of the project are happy for everyone to contribute their own poem to the map, as long as it describes a certain place in England.
So next time you are enjoying Exeter and its beautiful surroundings, and would like to put this experience into a nice poem, feel free to contribute it to the website! Everything is welcome as long as it is not rude or offensive. And even if you don't feel like writing your own poem, it is definitely worth taking a look at the "Places of Poetry" website to read poems about the places you know or just explore any other place in England. For me, being very new to Exeter, it was very interesting and beautiful to see other people's thoughts about the places I am exploring.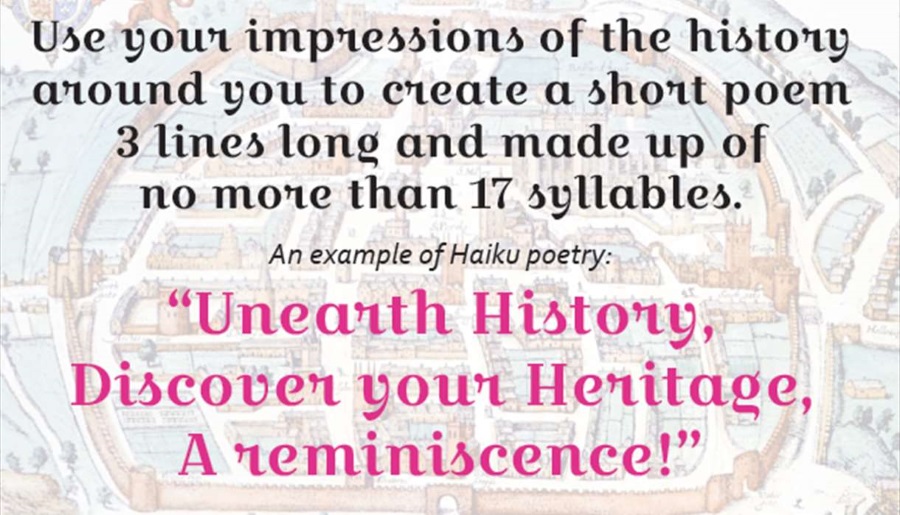 The workshop took place in Exeter's Custom House and we were a small group of about six people. That was great because it gave everyone the chance to really engage with poetry. After hearing a short introduction by Andrew McRae about the project "Places of Poetry", local poet Heidi Stephenson introduced us into the art of writing haikus. Already while she was reading out some old Japanese haikus to us, we discovered how much power and beauty can be found in only three lines of poetry.
These breath-taking turns in only three lines said so much more and led everyone in the room into imagining a whole story behind the poem. After Heidi's introduction, we were asked to write our own haikus, being provided with an opening line by Heidi. The results were amazing: even people with no experience in writing poetry were able to create wonderful haikus in a short time. I think that the workshop was really worth the time: not only did it provide many fascinating facts about "Places of Poetry" and haikus, it also gave people without experience in writing poetry the possibility to just try it out and let their creativity flow.
Being part of the Heritage Open Days in Exeter, there are going to be many interesting events about haikus in September. Whether you want to try out writing haikus about Exeter yourself or just want to listen to other people's poems, you are always welcome. Find out more here.
Related
0 Comments