We're incredibly lucky in Devon - there are so many beautiful green spaces and coastal locations that we can access really quickly for a day out. In Exeter area, we have some really scenic spots perfect for picnics and enjoying the great outdoors.
Cycling has seen a resurgence this spring and summer and families are really enjoying the local cycle routes, take a look at our blog for inspiration. Taking a picnic along turns a cycle ride into a day out and makes sure you have some much needed refreshment on a long summers day.
If cycling is not your thing, there are plenty of country walks suitable for all abilities and mobility, some of our local country houses and parks have stunning gardens to relax and enjoy a picnic at. Take your pick from Exeter's locations, with a little help from our blog!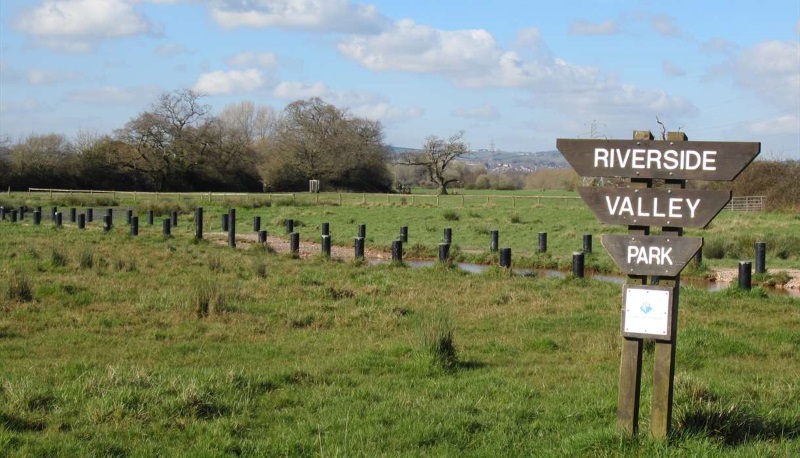 Perfect picnic essentials
A picnic basket – this doesn't necessarily have to be a basket, in fact they are great for relaxed strolls to your chosen spot but if it's a long walk or cycle a backpack style is probably better suited and these often come insulated keeping your food and drink cooler and fresher for longer - nobody wants warm lemonade.
Picnic rug, throw or blanket (make sure its big enough for you all to sit on all there'll be arguments)
Flask - check for leaks before leaving the house, you want your tea in your cup not trickling down your back on a bike ride.
Bring hand wipes whether they it's re-useable cloths or kitchen roll to wipe hands and spills.
Bring an old carrier bag just in case you have any rubbish , you can put it in the bag and either put it in a suitable bin at your picnic location or take It home with you tied up so nothing leaks etc.
If you've got room in your bag and you are going out into the countryside or where ball games are allowed it's great to take a rounders bat or cricket bat and ball as some fun entertainment after your picnic.
Of course bring food and drink, these can be prepacked from the shops or some homemade delights ready to share with everyone.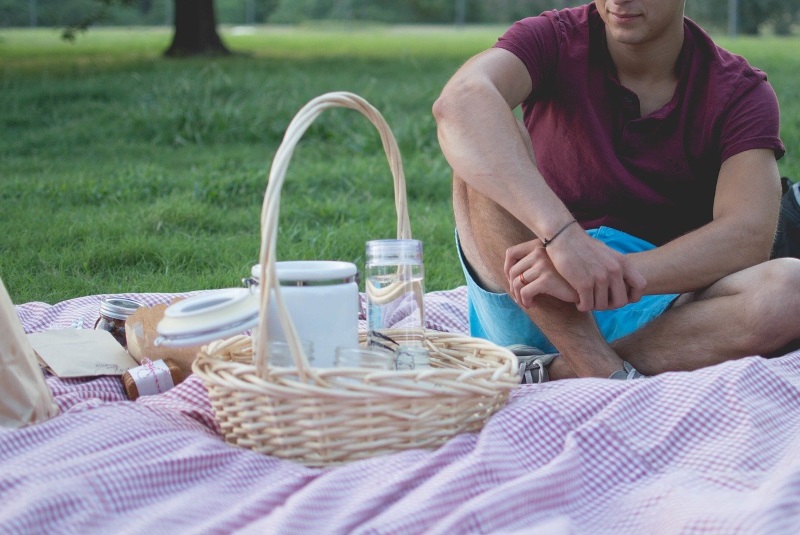 Picnic recipes & ideas
Some people like to keep it simple with a cream tea, pack a flask, scones, jam, clotted cream and don't forget a knife and you are good to go, of course remember which county you are in before making the jam before cream or cream before jam judgement.
Another simple but decadent idea for adults is cheese and biscuits with wine, just make sure you are not driving and you are respectful of your surroundings making sure the cheese and wine are insulated will make all the difference, but what a way to make your picnic feel special.
You can of course make individual packed lunch boxes for everyone, this ensures everyone gets the food they like, its splits the weight load for carrying the picnic and there's no squabbling.
Then there's the full picnic spread, where you bring sandwiches and savoury dishes, salad along with homemade cakes, fruit and sweet morsels all the family favourites all enjoyed at a leisurely pace.
Oven Baked Scotch Eggs
Ingredients:
8 eggs
500g low fat pork mince
3 rashers of bacon with fat trimmed
1 egg beaten in a wide bowl
100g Bread crumbs (these can be made easily in a food processor it's better if the bread is slightly stale but fresh bread can be used if not).
Seasoning of your choice
Method:
Pre heat oven at 200*c /gas mark 6
Line an oven tray with greaseproof paper
Boil eggs, cool and then shell
Put the mince, bacon and seasoning into a food processor and blend until it's of a smooth consistency.
Divide the mixture into 8 equal balls
Put the breadcrumbs on a flat plate
Take one of the balls of meat and flatten it in the palm of one hand, take one of the eggs and wrap the flattened meat mix around it pressing and moulding it to encase the egg completely.
Dip the encased egg into the beaten egg, allow the excess to run off.
Roll the encased egg around on the plate of breadcrumbs until fully coated and place on oven tray.
Repeat this process with all the boiled eggs
Put in the oven for around 20 minutes.
Enjoy hot or cold.
Simple Potato Salad
Ingredients:
800g new potatoes
3 shallots finely chopped
3 tbsps of mayonnaise
3 tablespoons of extra virgin olive oil
1 tbsp white wine vinegar
Handful of fresh parsley finely chopped
Directions:
Boil the potatoes until just cooked, you don't want them falling apart. Leave to cool.
Cut the potatoes into chunks and put into a large bowl
Add the finely chopped shallots
Mix in the mayonnaise
Add the vinegar and oil a little at a time mixing well , taste and stop when you are happy with the flavour
Stir in the parsley
This can be paid the day before your picnic and left to chill in your fridge.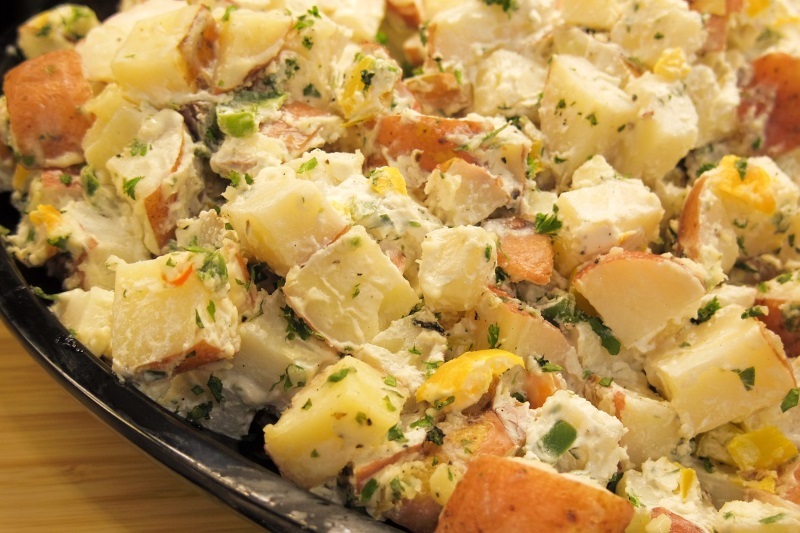 Maids of Honour
We all love cupcakes, unfortunately they are not the easiest to transport without squishing the toppings, so why not try these for your picnic instead.
Ingredients:
Make enough pastry for a 23 cm pie (or if pastry making is the bane of your life buy readymade pastry)
4 tbsps raspberry jam (or any flavour of your choice)
60g butter softened
4 tbsps caster sugar
1 egg
60 plain flour
¼ teaspoon baking powder
¼ teaspoon of almond extract (optional if you don't like the flavour)
2 tsps. Icing sugar
Directions:
Preheat oven to 190*c /gas mark 5
Roll out pastry and cut 12 circles (approx. 8cms).
Lightly grease a tart tin/cupcake tray
Gently place a pastry circle in each of the tins moulds.
Add a teaspoon of jam to each pastry case
Add the butter and sugar to a mixing bowl and mix until light and fluffy.
Mix in the egg, flour, baking powder and almond essence and combine thoroughly.
Add one table spoon of the cake mixture onto each pastry and jam case.
Bake in the oven for 20 minutes, once risen and golden, allow to cool before removing cakes from tray and dusting with icing sugar.
Although tempting do not try to eat one of these cakes whilst still hot as the jam inside will be piping hot and will burn you.
Sandwich Fillings
You can't beat an egg and cress sandwich particular if you have given our "cress head" activities a go. Just mix up some boiled eggs with a small amount of mayonnaise and add a sprinkling of cress.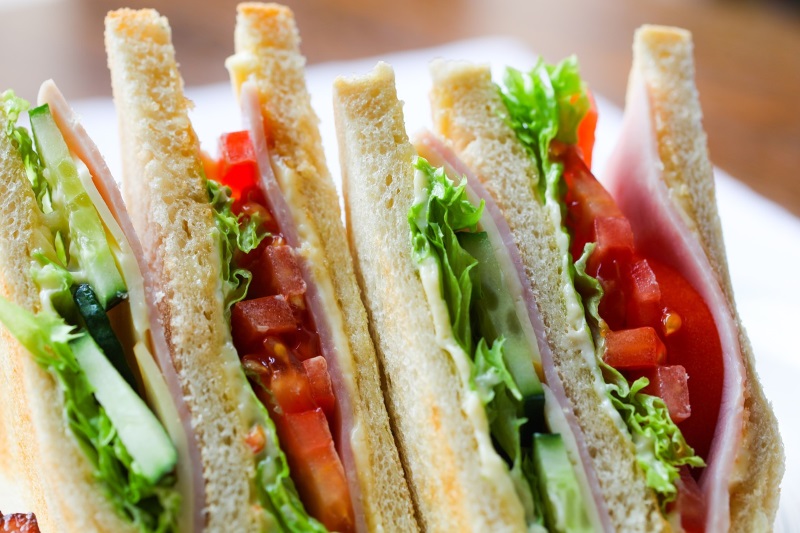 Cucumber & Cream cheese
Get your pinky finger ready to point, cucumber sandwiches are such a summer tradition. Butter your bread of choice. Thinly slice cucumber and lay it on kitchen roll to remove excess moisture, select around 200g of your favourite soft cheese, if it's plain cheese you can add fresh mint and chives to it and blend quickly in a food processor or hand blender. Spread your cheese onto the bread and cover with slices of cucumber, add the top slice of bread and cut into triangles and remove the crust (of course).
Chicken, bacon & avocado
This is delicious on focaccia or whole grain breads. Butter your bread as usual then in a small bowl mix equal amounts of mayonnaise, soured cream and yellow mustard. Spread the dressing liberally onto the bread and start layering, roast chicken, crispy bacon and avocado (sliced thinly). If you like you can add salad such as tomatoes, lettuce and onion and more dressing. Add the top of your sandwich and wrap sandwiches individually.
Cheese & marmite
Love it or hate it, this is a firm favourite with children, pick a good quality cheddar, there are so many amazing local cheese producers to choose from in the South West. Fresh bread cut thickly to make "doorstop sandwiches", spread with butter and a thin layer of marmite and grated cheese, the joy of a good quality mature cheddar is a little goes a long way. These will fill those hungry tums.
Refreshing homemade still lemonade
"When life gives you lemons, make lemonade" This is so simple to make but so good.
Ingredients:
3 unwaxed lemons roughly chopped
140g caster sugar
1 litre cold water
Method:
Tip the lemons, sugar and half the water into a food processor and blend until lemons finally chopped.
Pour the mixture through a sieve press through as much juice as you can. Top up with the remaining water and chill until required. (it should last up to 5 days refrigerated)
Alternative recipe
Ingredients:
6 unwaxed lemons washed
125g granulated sugar
1 litre of sparkling water
Ice cubes
Method:
Remove the zest of the lemons with a peeler, avoiding the white pith, then juice the lemons.
Place the zest in a medium saucepan with the sugar and 400ml water.
Place on a low heat and bring to the boil slowly stirring to dissolve the sugar. Once the syrup is boiling, add the lemon juice and immediately remove from the heat.
Leave until completely cool, then strain into a bottle or clean jug and chill until needed.
To serve mix with sparkling water.
Iced Tea
Ingredients:
4 teabags
1 tbsp sugar
1-2 lemons sliced
Method:
Add teabags, sugar and one lemon sliced to a large heat proof jug.
Pour 1 litre of boiling water into the jug and allow the tea to steep for 5 minutes.
Stir well, then discard the teabags and lemon slices and allow to cool to room temperature before chilling.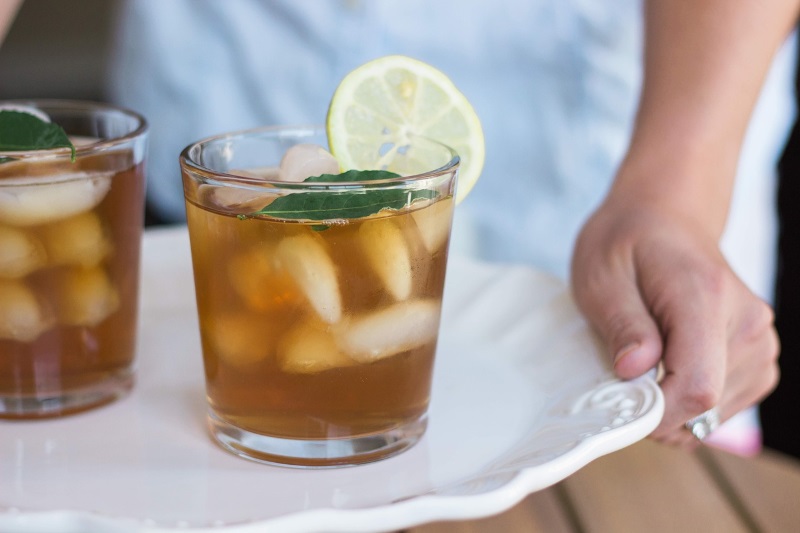 Related
0 Comments