Lily Neal, from the Love Topsham team, opened The Topsham Bookshop in 1993. Here she sells second-hand books, which makes her one of the longest-serving retailers in Topsham after 27 years!
In the meantime, Lily has been pretty busy working within the Topsham community. Over the years she's devoted her time to co-ordinating Topsham Maritime Weekend events, volunteering at Topsham Museum, taking a stand to protect parts of Topsham and being on the Topsham Film Society committee! Lily has even written her own book!
Lily has kindly given us an insight into her fantastic career, take a look below to find out more...

What's the best part about owning The Topsham Bookshop?
The absolute best part of running The Topsham Bookshop is supplying individual customers with particular books they have been looking for, especially if they have been searching for an out-of-print book for a long time, or if I can provide a book at a much better price than they have seen elsewhere. Our shop really only sells secondhand books, so I can't supply brand-new titles, but my mission in life is to supply people with the books they want and it makes me very happy to be able to match one with the other. Of course, sometimes I can supply a book they didn't even know they were looking for – I often get asked for advice on what to read!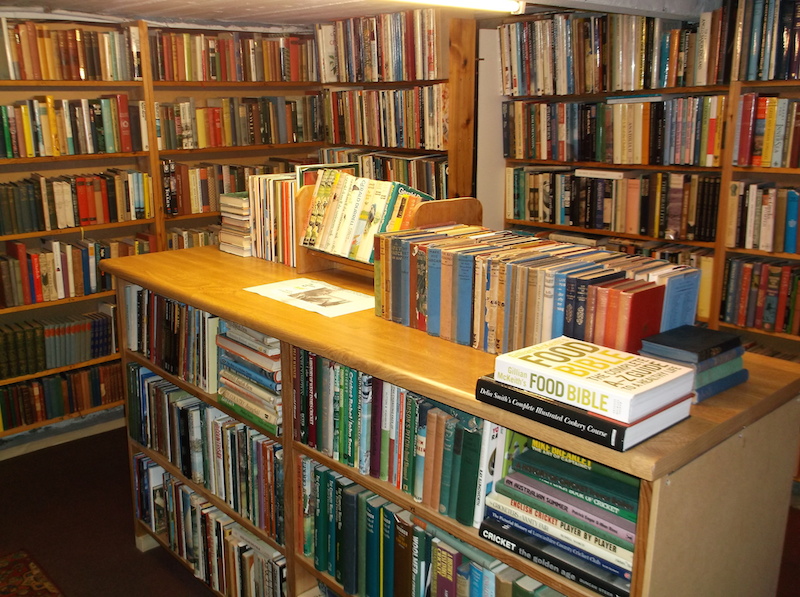 What are you favourite memories from the Topsham Maritime Weekends in the 1990's?
My favourite memories from the Topsham Maritime Weekends in 1997 and 1998 are: meeting the RN cadets from Dartmouth who sailed all the way up to Topsham to take part, watching the sail-past organised by the Topsham Sailing Club of dozens and dozens of beautiful local boats all done up with coloured flags and bunting, seeing the Marines from Lympstone launch a mock attack on The Underway with very realistic-looking ammunition, enjoying the wonderful fireworks we had over the river and witnessing some splendid big sea-going ships and boats come up the river and and moor at Topsham Quay for the weekend.
You wrote a story on Dorothy Holman, the founder of Topsham Museum, do you plan to write other books?
I would love to write more on Dorothy Holman. Really, the 52-page biographical booklet I produced only really scratched the surface of her life and character, and I would even be interested in transcribing all her diaries and then creating a book of the highlights. The only problem is, that I am now running the bookshop on my own (I had a business partner at the time I wrote the booklet) and so don't really have time. Roll on retirement! The other book which some people have wondered if I will ever produce is a book of my own poetry, which I often perform in public, but have never had published. I'd also be very interested in editing and collating a book on the history of Topsham – we have many brilliant local historians here, but someone needs to bring all their work together in a comprehensive (and saleable!) history.
Which local activities in Topsham have you been involved with over the years?
I've been involved in many activities in Topsham over the years. I love music, so have sung on occasions in the church choir and even run my own singing group called "Singing For Fun", plus played my violin in a classical music trio with two friends (we call ourselves "The Strand Trio"). The three of us all love classical chamber music so much that we formed a group called the Topsham Chamber Music Society and for five years we organised professional concerts in the church here four times a year. I've also even taken my violin to the Pebblebed Vineyard at grape harvest time and played folk tunes to the volunteers as they picked! We have an event in January in Topsham – the annual Wassail - when we visit apple trees in the town and sing to them to encourage a good crop, and I always try to take part in that and often lead the singing.
Could you tell us any stories from volunteering at the Topsham Museum?
I spent time studying Dorothy Holman, the woman who donated her home to the town to be a museum. I did once have the good fortune to meet one of Dorothy's descendants who was visiting the Museum – a middle-aged man whose mother had been Dorothy's niece and whom I remembered being described as a little girl in Dorothy's handwritten diaries. History seemed to come alive then! Actually, the months I spent at the Devon Records Office studying those diaries (over 70 books of them!) were some of the most enjoyable of my life. She was a remarkable woman.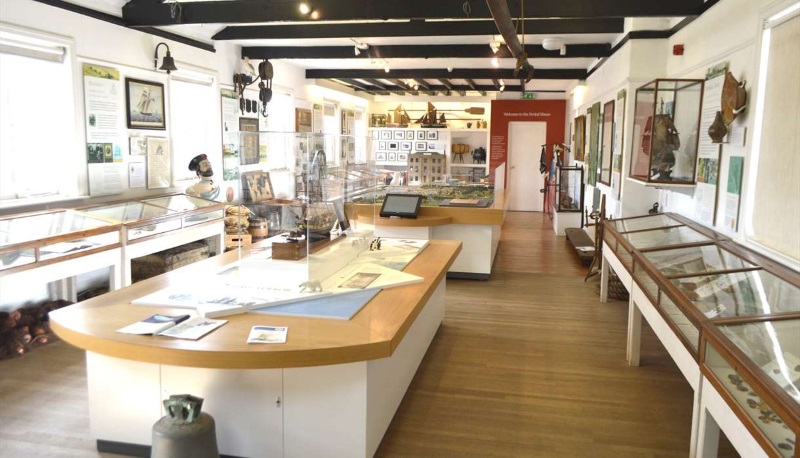 Tell us about the Topsham Film Society...
We were passsionate about screening good quality films for people in Topsham and creating a community experience by turning the Matthews Hall into a cinema once a fortnight in the winter. Although I am no longer on the committee, I am still a very keen member and love going to the screenings. The very first one the Society ever had was a showing of Cinema Paradiso, and I have always felt that the lovely scene in that film where the townspeople rush off to their homes and bring back chairs to the local hall so that they can sit together with their friends and neighbours to enjoy the new experience of film-watching (it's set in 1930s Sicily) is re-enacted every time the Topsham people sit down together to watch a film in our hall! (We don't need to provide our own chairs, however).
Where are you favourite spots in Topsham, that you've helped to protect from development?
I fully supported the efforts of the Goat Walk Land Trust, a group which raised enough funds to buy two fields (in the area of Topsham where the River Exe meets the River Clyst) and prevent development from happening there. That was a splendid local initiative and the group continues to do good work in stewarding the land.
Anything else you'd like to tell everyone reading?
The only other thing I would say is that I was brought up in Uffculme in East Devon, which fifty-plus years ago was a thriving village in which everyone knew each other and where people were involved in many community activities within the village, as well as doing their shopping there every day. In those pre-M5 days even travelling to Exeter was quite a rare experience for many of the villagers. Since I opened the bookshop here in Topsham in 1993 I have been continually reminded of that lifestyle, now increasingly being lost elsewhere, and am so grateful to find it again that I want to support all efforts (like those of the Love Topsham group) to stimulate and maintain the economic and community life of Topsham.
Click here to find out about The Topsham Bookshop!
Related
2 Comments