After a hiatus of a few years, regular live music returned to The Hourglass in 2019 courtesy of the First Thursday Club. Specialising in Blues and Americana, performances alternated between the house band Gets/z Loose and invited guests. The Club host is Rob Brown. We are holding our breath for a post-Covid restart. When? Ah, when?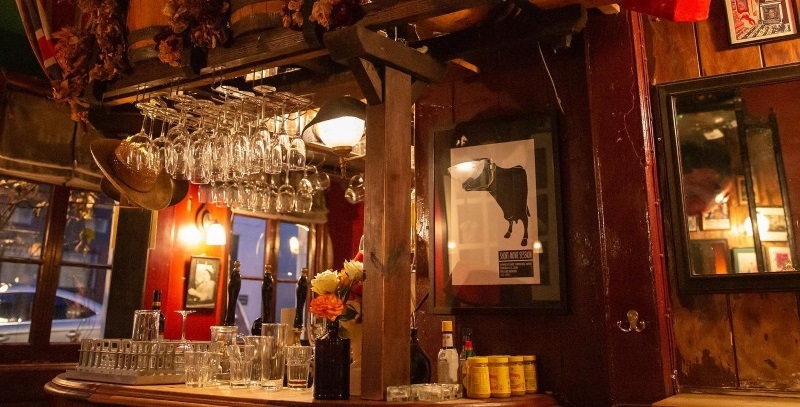 In July 2020 we should have welcomed Otis Gibbs, a singer-songwriter from the US, touring his new album. We're hoping that this will now happen in spring 2021.
Keeping in touch with past and future audience members has been tough this year so we established the YouTube channel Exeter Hourglass Live to showcase the past and future and present some new performances behind closed doors.
As we prepare to bring back live music with an audience next year we'd like to acknowledge the great work the Music Venue Trust are doing and are so grateful that The Hourglass has been designated as one of their grassroots music venues.
We've picked a performance of Plastic Jesus by Gets/z Loose in June 2019 to share and a couple of videos from Otis Gibbs, all in our Exeter Hourglass Live playlists - 2020 Laughs At Your Plans (The Cancelled UK Tour Blues) and Hoosier National Trailer.
Jess McAllister and Lucy Piper were the last performers before the first lockdown at The Hourglass, so it was fitting that we were able to bring them back, albeit to the closed bar, in order to perform a couple of tracks from Jess's latest album – Silence and Love you from Afar. Watch their unusually intimate performance and their chat with host, Rob Brown, as a part of the Visit Exeter Virtual Christmas Market! Click here to watch - you can view this at anytime during the festive season!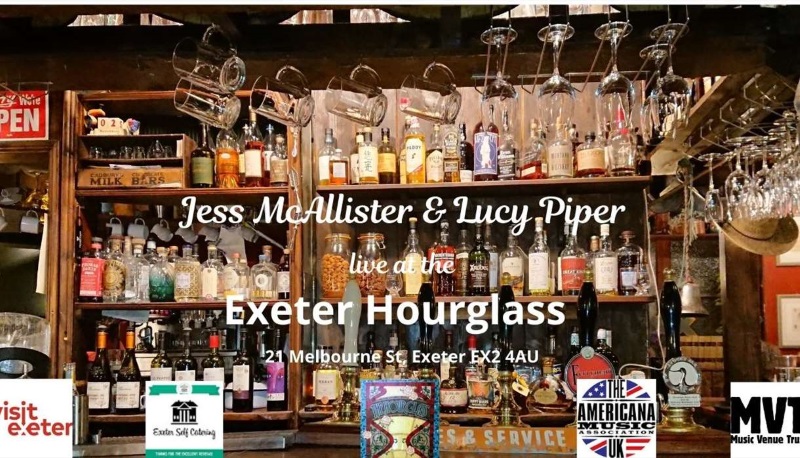 Related
0 Comments