The Bill Douglas Cinema Museum is an ACE Accredited public museum dedicated to our experience of the moving image. Visitors can explore popular visual culture through exhibits of toys, artefacts, images and memorabilia from the seventeenth century to the present day.
We are delighted to announce that The Bill Douglas Cinema Museum is reopening to the public again from Monday 17th May, following the implementation of step 3 of the government's plans to reopen from lockdown. It will be wonderful to welcome you back - it's been a long time!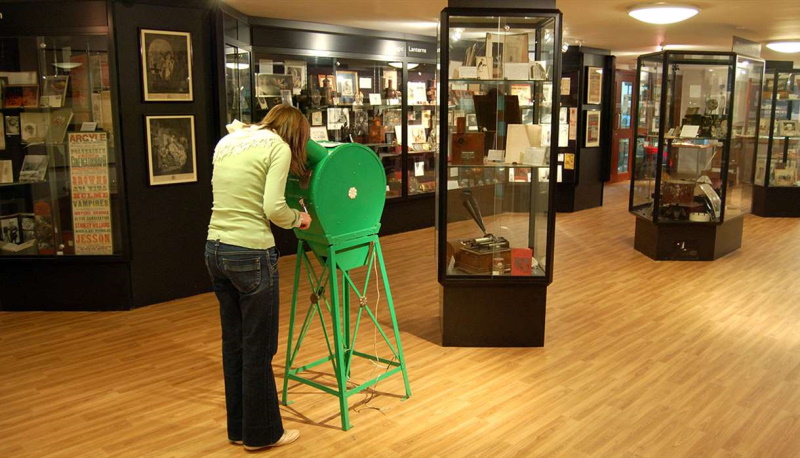 Inevitably in these difficult times there will some changes to how we can operate so please note the following:
We are planning to open every day from 10am to 5pm, including at the weekends
Do not visit if you have any of the symptoms of Covid-19. You can find more details here.
The Old Library building in which the museum is housed has been risk assessed and declared covid-secure and we ask that you follow all the signs and instructions that are displayed in the building. Please maintain 2 metres distance from anyone not in your household at all times and use the sanitiser points around the building to clean your hands when you enter.
We are restricted on numbers due to the size of our galleries. There is a maximum number of 4 people allowed in the Upper Gallery and 7 in the Lower Gallery. We advise therefore that you visit in a group of 4 or less.
This means that unfortunately we are unable to undertake guided tours for groups until further notice
Government rules mean that unless you have a medical exemption face coverings must be worn at all times in museums.
We are participating in the government's track and trace programme. You will find an NHS QR code to scan by the door of both galleries and a paper register in the lower gallery for you to sign and put in a box if you don't have a smartphone or if you are unable to acess the NHS app.
Unlike the autumn when we were last open, all visitors are asked to register with track and trace, not just one member of each group. To stop the spread of the virus plaese make sure you do this.
Because of the virus we are not able to display our popular interactive replicas in the gallery for you or your family to enjoy. However don't despair - if the curatorial team are available (not at weekends) you can knock on our door and we can bring a selection of items out to you. After use these will be quarantined. We have a lot of replicas, so a different selection will be available to the next guests who request them.
A museum guidebook will be available at the entrance. If you take this around with you leave it on the table in the lower gallery and we will quarantine it, replacing a new copy at the entrance.
We hope that you understand the necessity of these rules and that you enjoy your trip through three centuries of moving image history.
You can find the University's guidance to visitors here. These are difficult times and of course it is possible that we might have to change arrangements at short notice so please do keep checking this site to ensure we are open before your visit.
We look forward to seeing you, find out more about The Bill Douglas Cinema Museum here.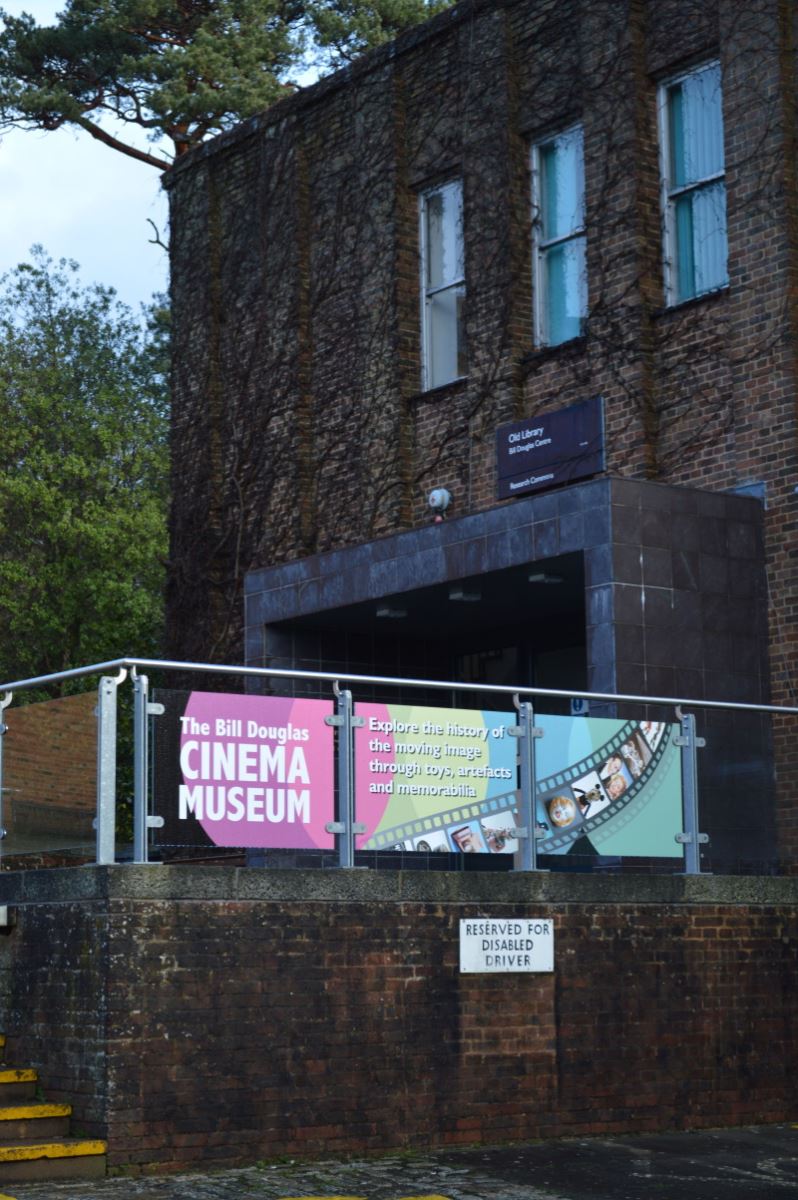 Related
0 Comments