Topsham, the quaint estuary town just over 4 miles from Exeter, is full of picture-perfect sights, delicious local produce, quirky independent shops and activities for all ages. Getting to the town is exceptionally easy, with it being just 30 minutes on a bus, a 25 minute cycle or a 20 minute train ride. Once you've arrived, the majority of the town is flat, which means you can quickly reach all the 'instagrammable' spots.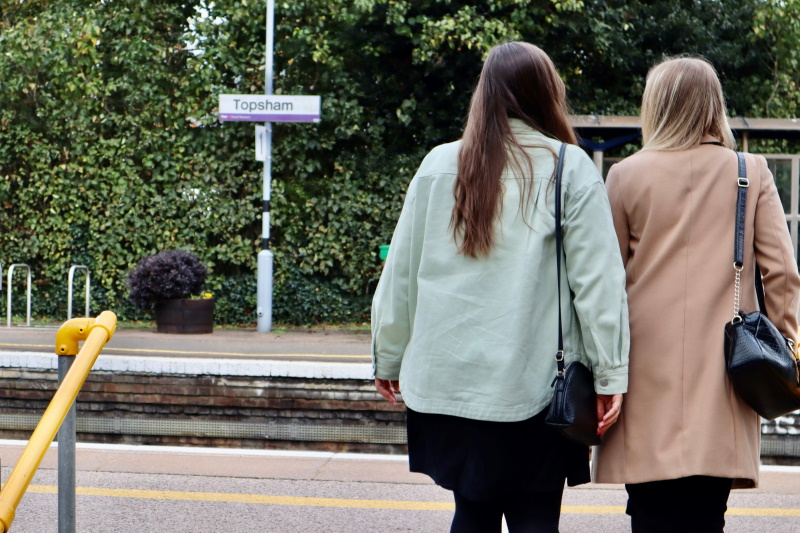 Independent shopping
Topsham is a shopaholic's paradise! The town prides itself for being packed with all things local. If this is your cup of tea then grab your Love Topsham reusable bag from the Topsham Book Shop - you're in for a treat! Need to stock up on your skincare or looking for a refreshing gift for a loved one? Coraline Skincare has recently opened at the top of Fore Street, with shelves full of organic skincare products that will even help heal and calm down sensitive skin. This shop certainly invigorate your senses, with the gorgeous botanical scents instantly hitting you as you walk through the door!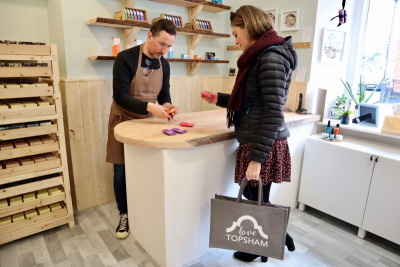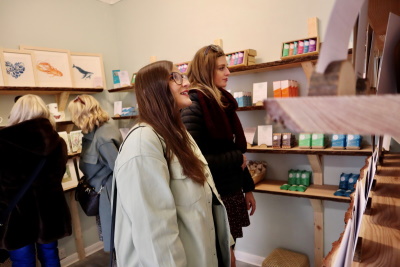 In Topsham you'll also find Circle, a fantastic place if you're looking to jazz up your home by bringing the inside in or treating yourself to local, handmade gifts. Closeby you'll also find a local butchers, fish mongers, a florist and plenty of other vibrant shops. Check out Love Topsham's shop directory for a full list of local businesses waiting for you to browse!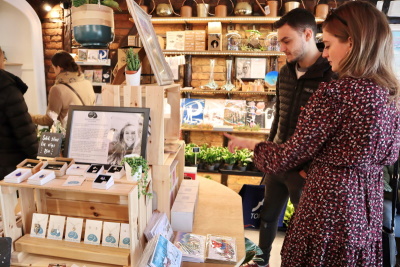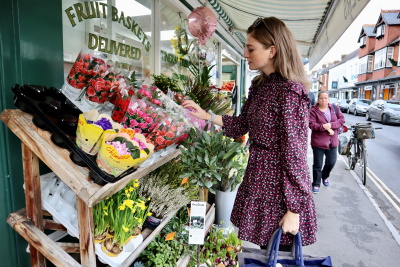 Once you've shopped 'til you've dropped, it's only fair to sit back and put your feet up and relax, right? Luckily, there are a number of beauty lounges and clinics ready to pamper you like you deserve!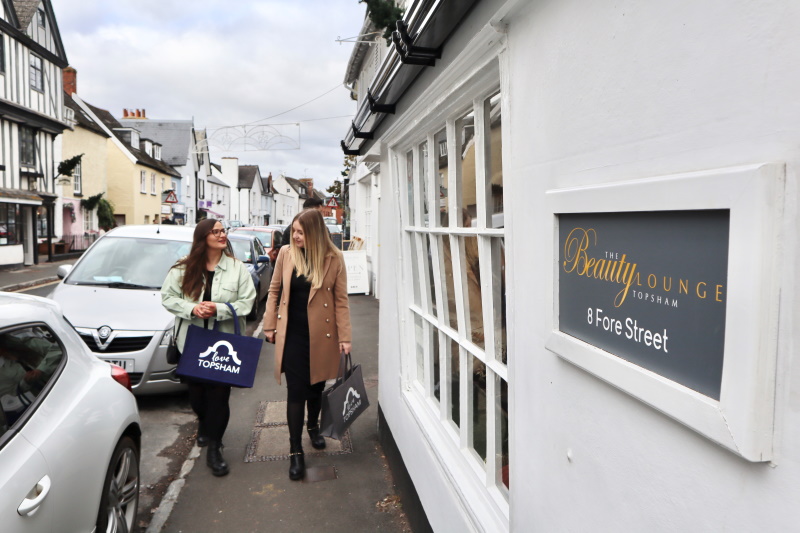 Irresistible food and drink
When it's time to stop, refuel and plan what else you'd like to see in Topsham - the town has a varied selection of cafés and restaurants that serve light bites, scrumptious cakes and pastries as well as heart-warming dinners that you and your friends will enjoy digging into.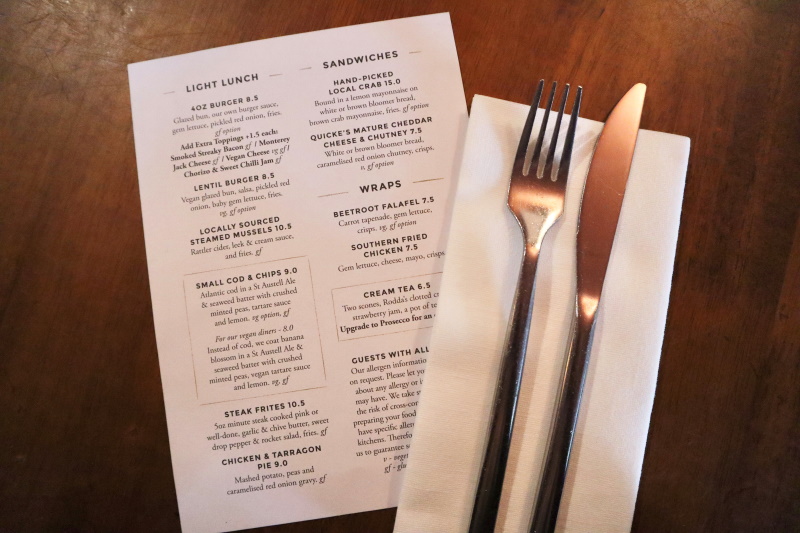 The Globe Inn, near Topsham Quay, has a budget-friendly light lunch menu which has everything from sandwiches, cream teas, grills to locally-caught fish, definitely worth a visit when you're in Topsham.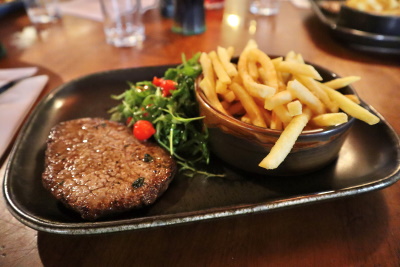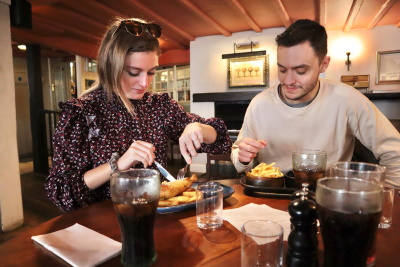 Experience Topsham like a local
If you've done your research, you'll know that Topsham is an incredibly beautiful town, with history and culture around every corner. Located along the Exe Estuary, this means that the area isn't short of a spectacular view or two!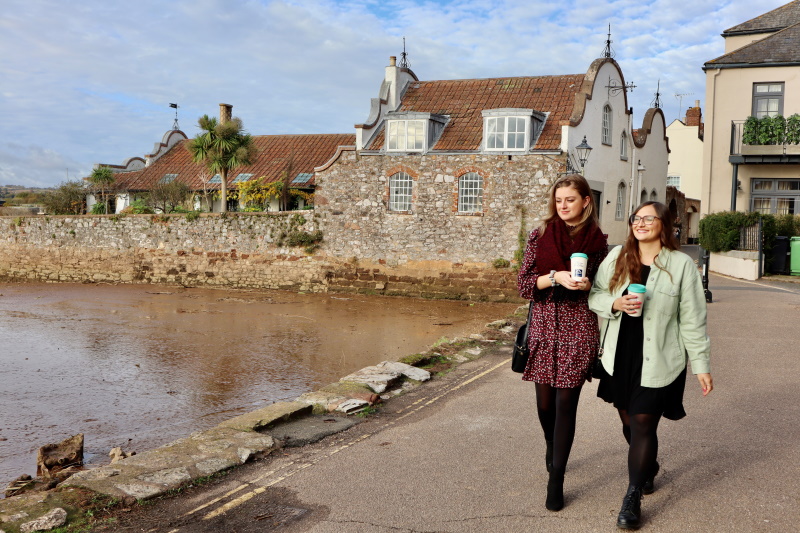 Grab a coffee (you can even purchase your own Love Topsham reusable cup!) and take a stroll along the Exe Estuary, eventually leading into the Goat Walk - a circular walk from the town centre, with sights including Dutch gables, old merchants' houses and the RSPB Nature Reserve, perfect for the nature lovers! Click here to find out more about walking routes in Topsham.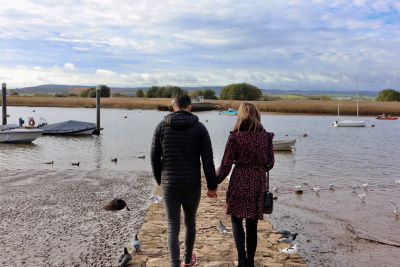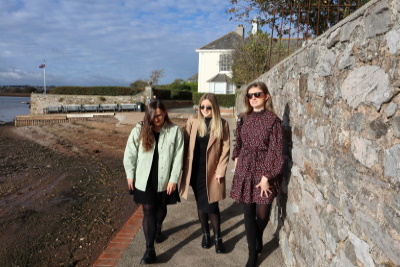 Fancy getting on the water? Of course you do. The Topsham Ferry takes visitors on Estuary tours, even in the winter! Keep an eye out for the special bird watching cruises, the perfect opportunity to spot the wildlife that have made Topsham their home! Jump aboard the Topsham to Turf Ferry (running usually from April to October) to discover the other side of the Estuary - opening up the gate to another pub and even more picture-perfect views. Visit Love Topsham's 'Love the Water' page for other ways to make a splash whilst you're in the town.
Where next?
Opportunities are endless from Topsham - you could head back to Exeter on a train for some dinner and drinks or hop on a Co-Bike and follow the Exe Estuary Trail until you reach Exmouth, part of the World Heritage Jurassic Coast! You could even jump on the Topsham to Turf Ferry, to take you over to Turf Locks - allowing you to tick another place off your travel list!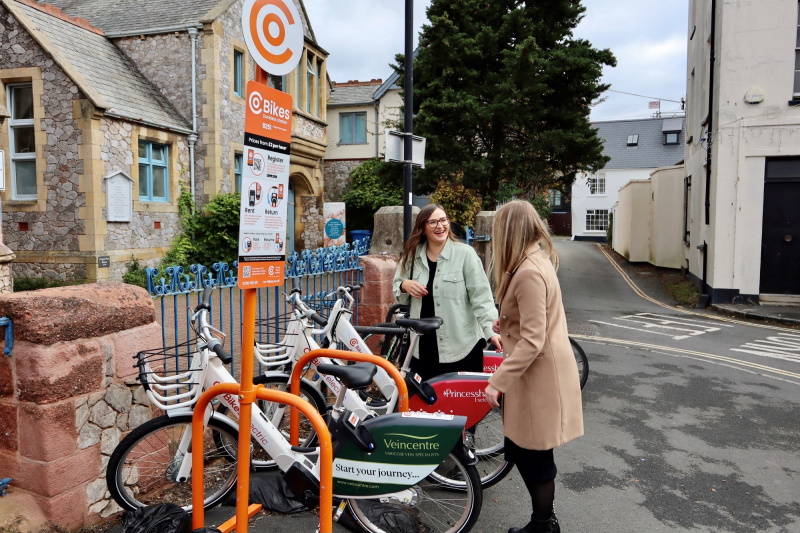 Visit www.lovetopsham.co.uk and start planning your trip to Topsham
Related
0 Comments