In Exeter, you'll find plenty of vegan eateries around every corner - making it easier for those who already live this lifestyle, or for those who want to give it a go this veganuary!
Read on to discover solely-vegan eateries, plus the many cafés and restaurants in Exeter that have brilliant vegan options...
Sacred Grounds
Sacred Grounds is a vegan café located in McCoy's Arcade, in the heart of Fore Street! From fruit and savoury waffles, coffees, scrumptious bakes and more - you're in for a real treat! Don't believe us? Try it out for yourself.
The Cheeky Vegan
Calling themselves a 'junk food bar and coffee shop', The Cheeky Vegan is new on the scene with their thick milkshakes, coffees, burgers, pancakes and more - all 100% vegan!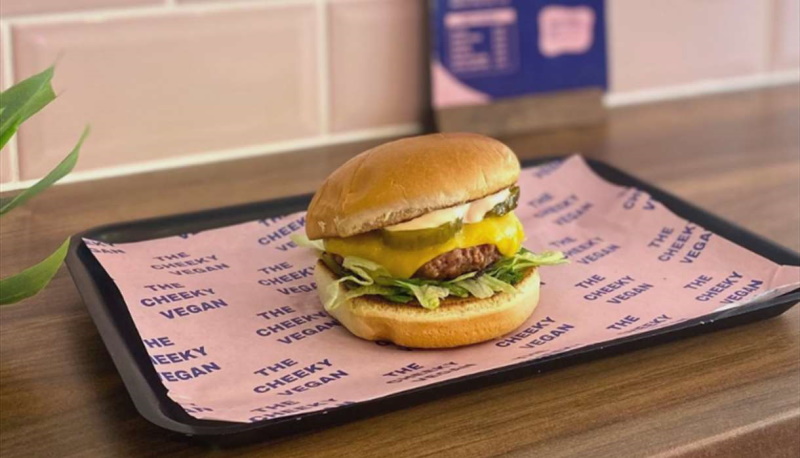 The Flat
Anyone for pizza? Head to The Flat for handmade, vegan and veggie-friendly pizzas - all of them are hand-stretched so no two will come out the same!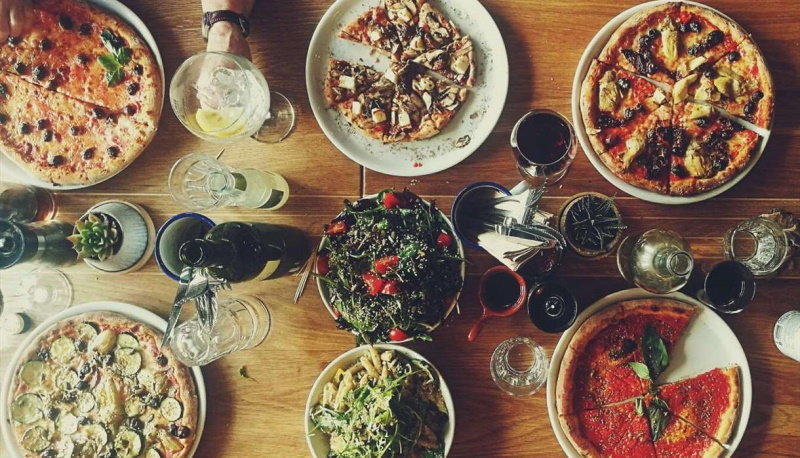 The Daily Bowl
The Daily Bowl has recently opened, right next door to Exeter Central Train Station! The café is an ecosystem enterprise that contributes to better soil, less waste, better income levels for organic producers. The lunchtime bowls gather flavours from South-East Asia, South America, Sri Lanka, and India... this is your sign to give it a try.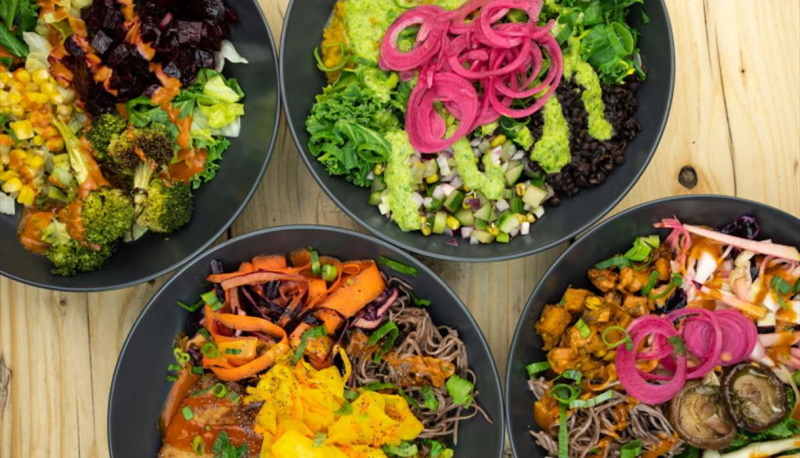 How on Earth Vegan
How on Earth Vegan is here to help you make breakfast and lunchtimes easier! With a love for great tasting food and a drive to create exciting and affordable, cruelty-free options for the plant-based folks of Exeter, their team has developed their own range of handmade meat substitutes.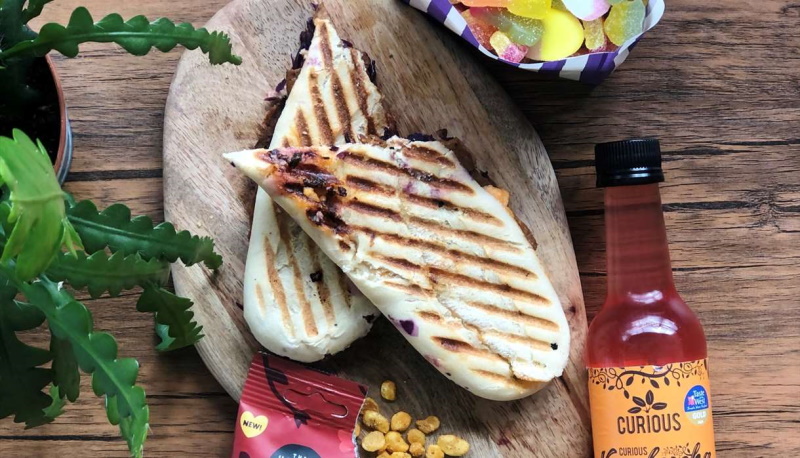 Pho
Did you know? 40% of Pho's menu is vegan! Even more reason to enjoy the fresh, healthy Vietnamese street food! Check out their menu here - you're welcome.
The Terrace
The Terrace is known for having something for everyone on their menu - including vegan dishes! Check out their website for their ever-changing menu and be surprised by the vegan options...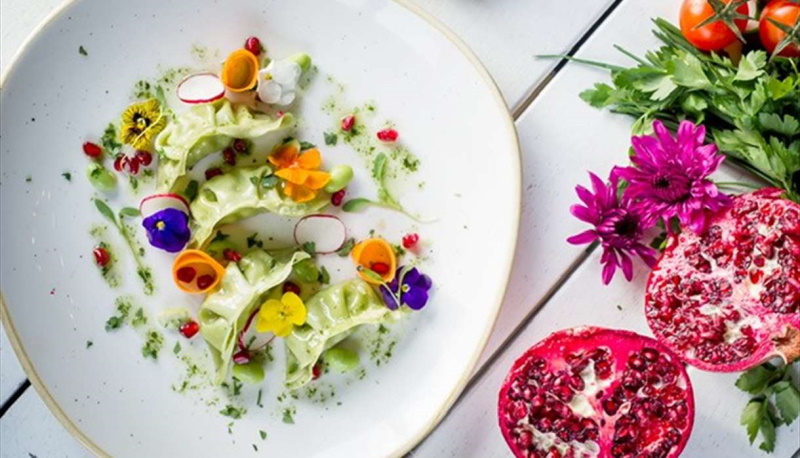 On the Waterfront
We have great news - you can still indulge in On The Waterfront's famous dustin lid pizzas! Choose from margherita, 'flaming veggies', 'what the falafel' and many more toppings. Not to mention you can opt for vegan tapas or burgers - there's a little bit of everything, for everyone! Take a look at the menu here.
The Ivy
Enjoy the delights of The Ivy Exeter as you try out a plant-based lifestyle this January! Check out their dedicated vegan and vegetarian menu here, available for all services apart from breakfast!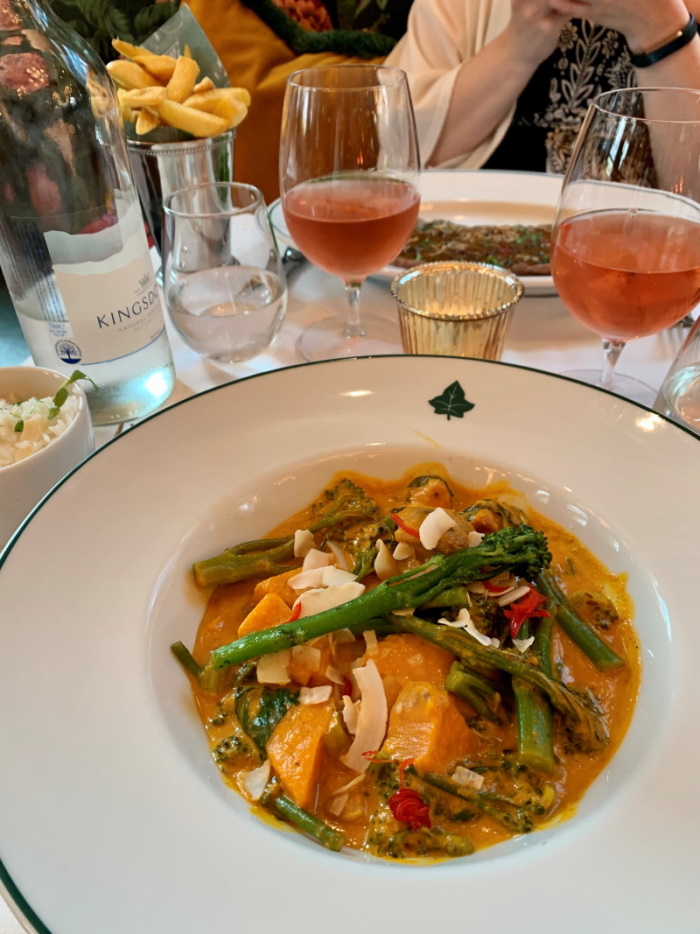 Pieminister
Pieminister serve the most heart-warming pie dishes, but they also have a great vegan menu - which means that everyone can enjoy them! We know you want to check out the pies here...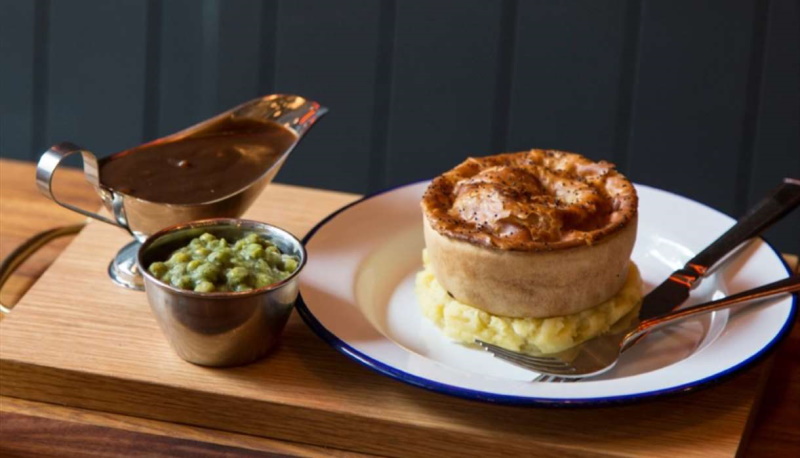 The Turks Head
The Turks Head, a historic pub, known to be the region's oldest, has a great selection of vegan options on their menu! We hear the roasts are worth visiting for, there's also a vegan option too!
The Kitchen at the Donkey Sanctuary
If you're planning on visiting The Donkey Sanctuary in Sidmouth this January, make sure you stop by The Kitchen! The sanctuary's very own café serve locally-sourced breakfasts and lunches every day, with plenty of delicious vegan options too. Even better - every penny of profit goes towards The Donkey Sanctuary's work worldwide! Check out the menu here.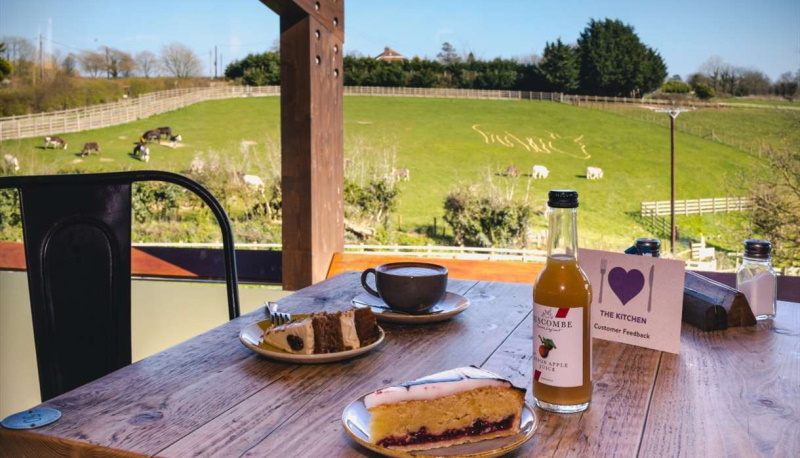 Comptoir Libanais at Queen St Dining
Enjoy the fresh, fragrant, Lebanese flavours at Comptoir Libanais! The restaurant has ensured that vegans won't miss out on the authentic, Middle Eastern experience with plenty of plant-based options on their menu.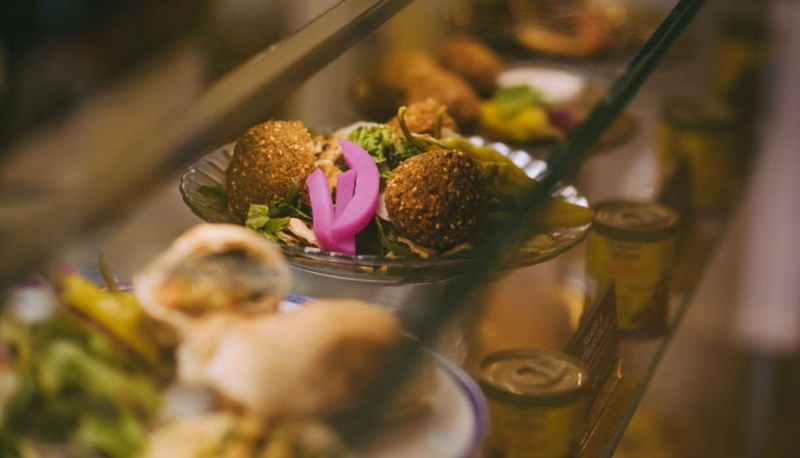 The Cosy Club
The Cosy Club's menu is full of British classics with a modern twist and their vegan menu is no exception! Check out the menu online for a dedicated plant-based section, you'll be surprised with the jolly good selection.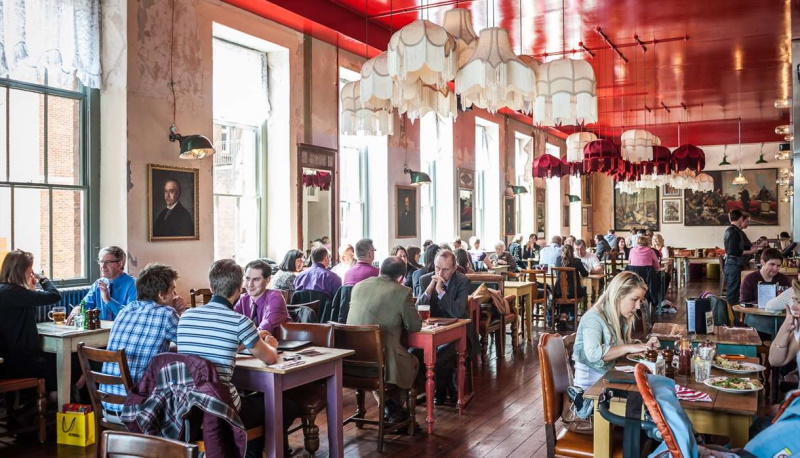 Wagamamas at Princesshay
Wagamamas at Princesshay has an impressive vegan menu all year round, sorting your gyoza and bao bun cravings! Check it out here.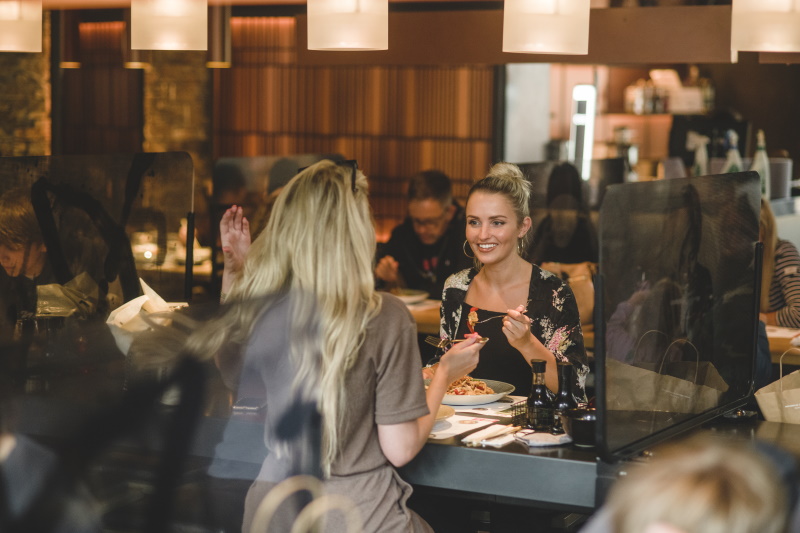 The Lamb Inn
At The Lamb Inn, the chargrill menu now includes several vegetarian and vegan options! This is bound to put people's minds at ease – plus it's always a bonus when these dishes are incredibly scrumptious too.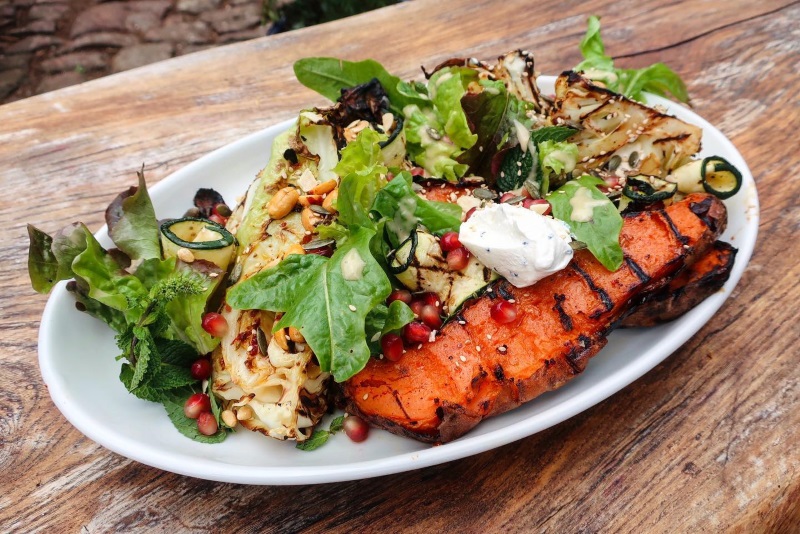 Tortilla
Fancy a fresh taco or burrito? Tortilla Exeter has plenty of vegan options all year round. However especially for veganuary, the californian-mexican restaurant has introduced a new vegan chipotle mayo!
Eat the Bird
If you're trying out the vegan lifestyle, it doesn't mean you have to miss out on a mouth-watering burger! At Eat the Bird you can find plenty of 'chick'n' burgers, fully packed with flavour. Check out their menu here.
Related
0 Comments