We were recently invited to the opening of Brightside, to try out the delicious menu! The brand-new restaurant has brought 'proper roadside dining' back to Haldon Hill, offering plenty of classics and modern twists on your favourites...
The main
We have to admit, it took us a while to choose our main from the 'Noon to Night' menu - our minds changed a few times to say the least! The menu has everything from all-day breakfasts, curries, to pizzas, burgers and more!
Eventually, we decided on the 'Beyond Cheeseburger' with plant-based Beyond Meat patty, lettuce, tomato, pink pickled onions, vegan smoked cheese and chipotle mayo and the 'Super Bright Salad' on the side with beetroot, roasted squash, crispy corn, mixed grains, cherry tomatoes, feta, harissa yoghurt and lime dressing - it tasted as delicious as it looks!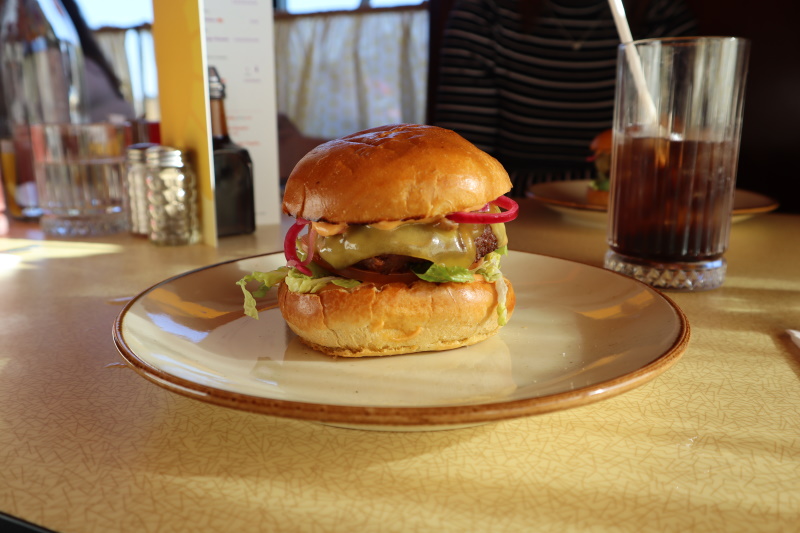 We also opted for the 'Ham Egg and Chips Supreme' - treacle-cured pork belly, eggs and waffle fries, with charred pineapple and chilli salsa - talk about a twist on a classic! Our eyes instantly drew to the raspberry homemade lemonade cooler, which was ever so refreshing with our main courses.

The dessert
"Did you want to see the dessert menu?" We spent a few moments pretending to think about this, but of course our answer was "Oh, yes please!" We couldn't resist.
We chose the 'Lemon Meringue Shortbread Sundae' with lemon curd, meringue, shortbread and freeze-dried raspberries and the 'Brightside Eton Mess Sundae' with raspberry compote, meringue, freeze-dried raspberries and popping candy - the cherry on top of our experience at Brightside! Check out the desserts here.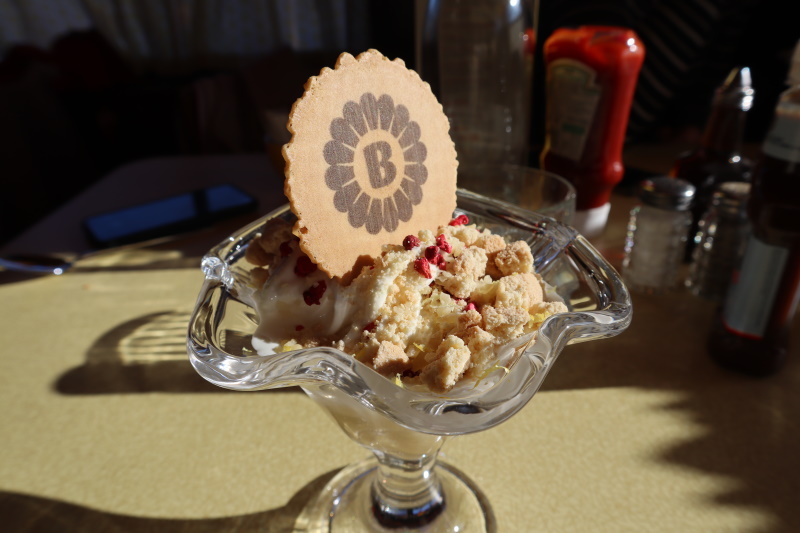 The décor
Brightside wanted to capture the nostalgia of family road trips with the interior. It has a very cinematic quality with the 1970s bus and tube train fabrics - the team likes to think of the interior as a British take on an American diner!
"We think there's a romance to a Brightside – it's quite a romantic place. It would be nice for people to walk in and feel like they're on a movie set. Hopefully people will make a beeline for a Brightside, especially as they'll be situated in locations with not much else around. Perhaps people will meet at Brightside for first dates and one day fall in love… that's definitely the stuff of movies!"
Find out more about their interior inspiration here.
Want to see more?
Check out our Instagram reel or TikTok to see Brightside for yourself!
Related
0 Comments