In McCoy's Arcade (one of Exeter's hidden gems!) you'll find Sacred Grounds, a vegan café which prides itself on fresh, delicious, plant-based food. The team consists of talented, creative chefs and baristas who make everything from scratch in the trendy open kitchen.
We recently visited the vegan haven for a team lunch. Although only one member of our party eats a plant-based diet - we were all delighted with our tasty dishes...
The food
It took a while for us all to choose a dish each - the menu is packed with too many tempting brunch dishes! After a second check-in from the friendly staff (we asked for a few extra minutes to decide!), our selection included a mixture of sweet and savoury plates.
The sweet waffles were packed with fruity flavour - accompanied by blueberries, lemon 'butter', ginger crumb and rose sugar, topped with a candied lemon. On our table was also the comforting spiced carrot soup (a daily special!) with a side of sourdough bread, a 'BLT' sandwich with aubergine 'bacon' shredded lettuce, marinated tomato and homemade mayo. Lastly one member of our team had the lox toasted bagel with cream 'cheese', homemade oak-smoked carrotlox, avocado, capers and dill - then another had this as a salad!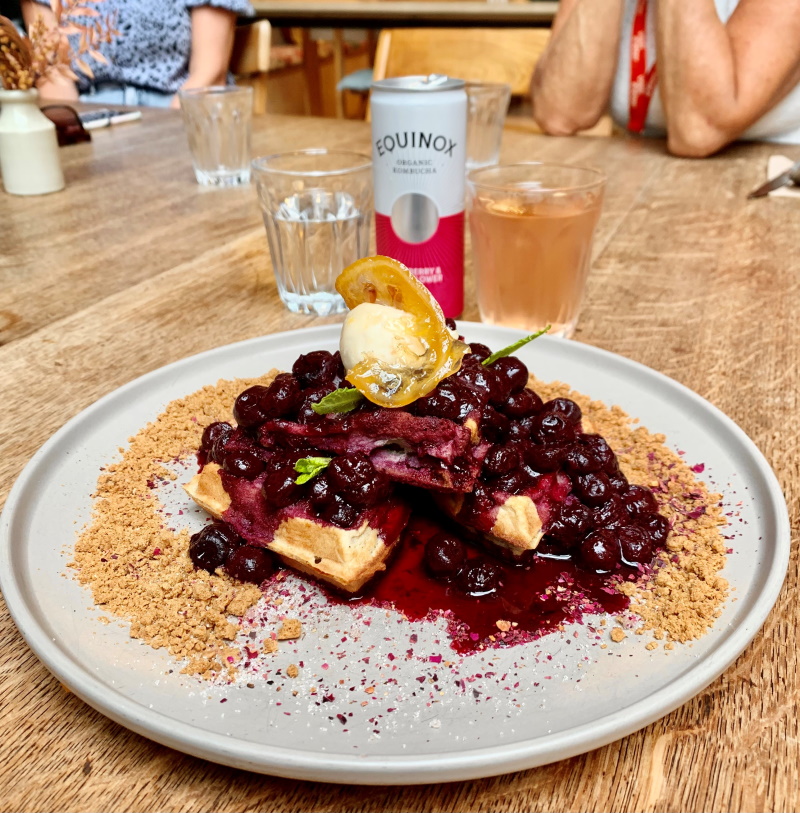 The drinks
The colourful smoothies were really a sight for sore eyes. Made fresh, in-house with the freshest superfoods, these were the perfect afternoon pick-me-up!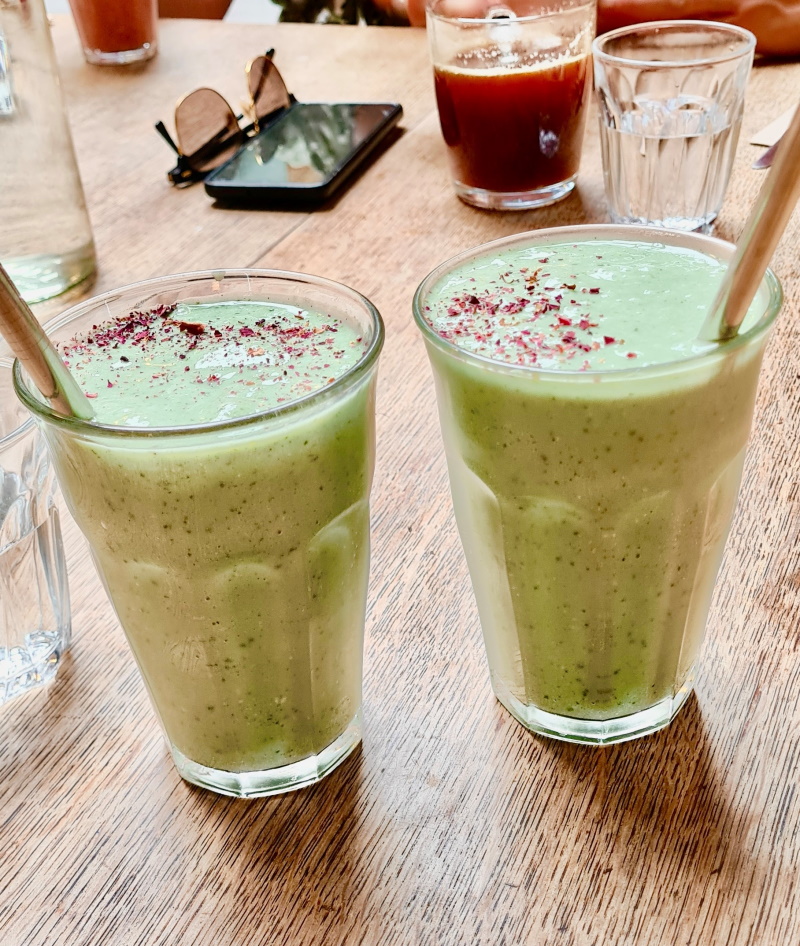 New menu incoming...
Sacred Grounds has just announced a brand-new summer menu, full to the brim with seasonal specials! Featuring lunch deals, plenty of extras and baked oats - a new dish!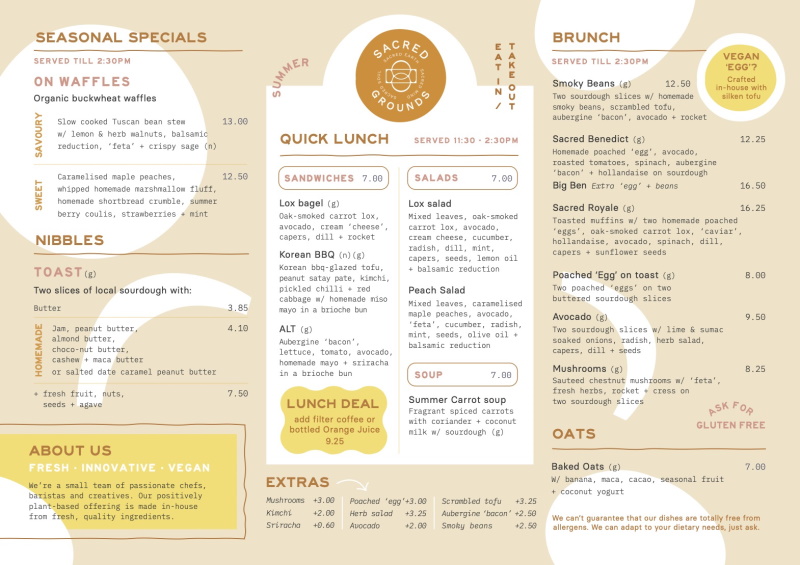 New refreshing drinks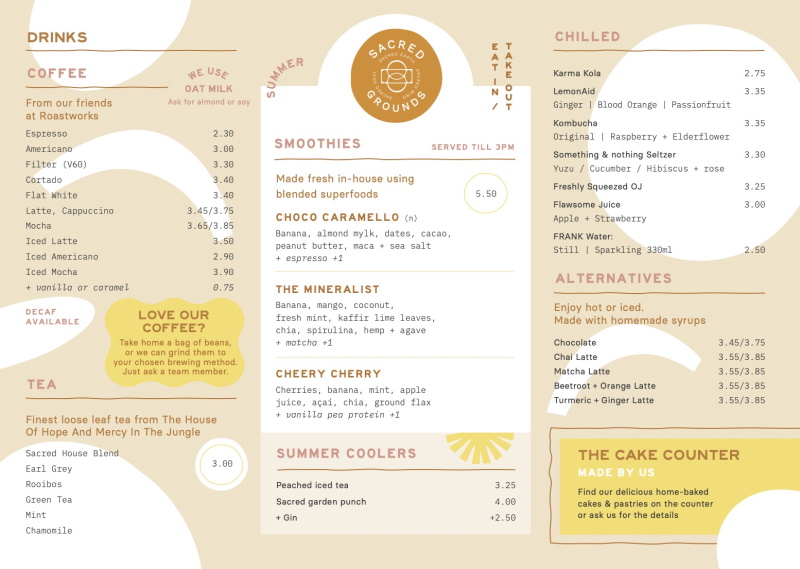 Related
1 Comments