From 8 to 17 September, Heritage Open Days give you the chance to discover hidden places and try out new experiences across Exeter – all of which are FREE.
With so much to explore right on your doorstep, we've put together a selection of different places that a worth a visit and exploring.
Powderham Castle
A magical family home to the Earl of Devon, explore Powderham Castle and experience 600 years of fascinating history. If the weather plays kind then you can also enjoy a beautiful stroll around the scenic grounds, maybe capturing a glimpse of the fallow deer in the ancient Deer Park.
No booking necessary.
Opening times: Grounds 10am to 4pm, Castle 11am to 3pm, Last entry to the Castle 2:30pm.
Clyston Mill on the Killerton Estate
Victorian engineering is a sight to behold so take a step back in time to see how they harnessed the power of water for the historic Clyston Mill.
No booking required.
Opening times: Friday 15 September, Saturday 16 September and Sunday 17 September, 1pm to 4pm
Exeter Blitz
This year commemorates the 81st anniversary of the air raids over Exeter. Join a 90-minute Red Coat Guided Tour to discover how Exeter was affected.
Booking Essential
Saturday 16 September, 11:15am to 12:45pm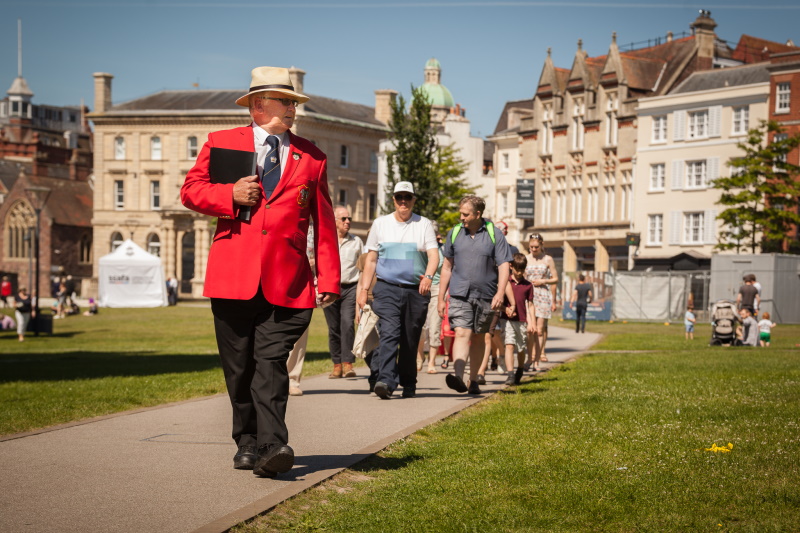 Exeter Library's Special Collections 'White Glove' Experience
Did you now that Exeter Library has an extensive 'Special Collection' of books dating back as far as 1480? Now's your chance for a special viewing of centuries of the written word.
Pre-booking required.
Friday 15 September, 10am and 11am.
Royalty in Exeter
Why did King Edward stay in Exeter for the Christmas of 1285. You'll find the answer to this and lots of other intriguing facts from a new Red Coat Guided tour that highlights Royal connections to our city. From Alfred the Great in the 9th century to the late Queen Elizabeth II, it's an intriguing history.
Booking essential
Friday 15 September, 11:15am to 12:45pm
The history of the Royal Albert Memorial Museum
Discover the story of the world-class museum's history and its collections with this self-guided trail. The Royal Albert Memorial Museum is home to stunning displays and galleries, showcasing Exeter and Devon's rich history.
No booking required.
Opening times: Wednesday 13 September to Sunday 17 September, 10:30am to 5pm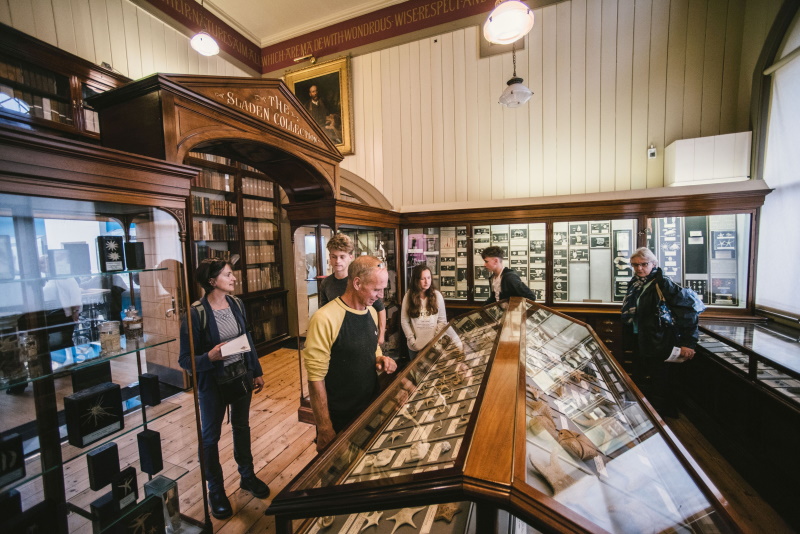 Tuckers Hall
Home of the Incorporation of The Weavers, Fullers and Shearmens Guilds, this year there will be additional demonstrations of dying, weaving and spinning. The Medieval Banqueting Hall is a "must see" and was originally an open chapel.
No booking required.
Opening times: Thursday 14 September and Saturday 16 September, 10:30am to 1pm
Hidden Exeter – A Walking App to discover Exeter's Secret Histories
History in your pocket, Hidden Exeter is a walking app guiding you on discovery trails around Exeter. Explore different time periods, with historical characters guiding you through the city, and learn about hidden histories.
No booking required. Available any time.
Enjoy exploring and please check dates and availability before visiting any Heritage Open Day attractions. If you fancy learning more about Exeter then our free Red Coat Guided Tours are the perfect way to explore the city.
Related
0 Comments