Regardless of whether you're thinking of spending the Easter holidays in this historic riverside city, or if you're a born and bred Exonian, Exeter is one of the most exciting places to take the family this spring.
Why? Because although Exeter may not be a big city, it is practically bursting with fun, family-friendly attractions that won't break the bank!
Here are 7 budget-friendly attractions in Exeter that you and your family will love visiting this Spring:
Royal Albert Memorial Museum & Art Gallery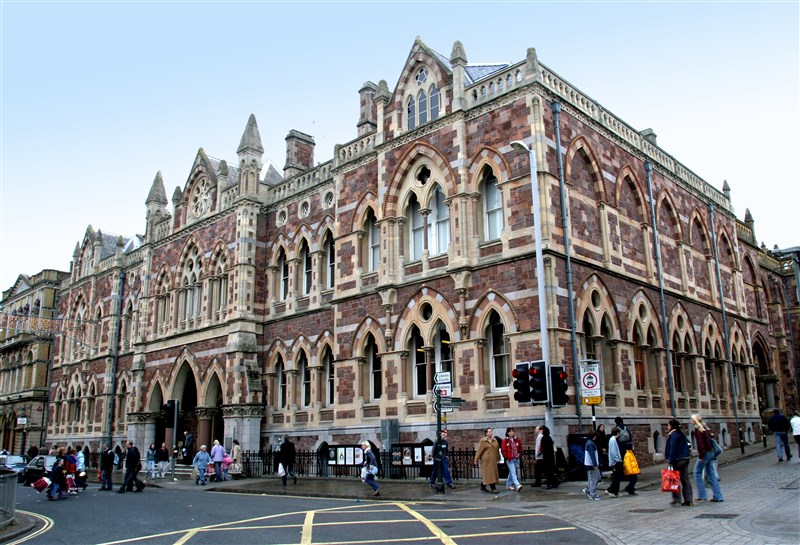 Cost: Completely free! However, donation boxes are available if you would like to support the museum.
The 'RAMM', as it's known locally, is a large museum with plenty to see and do. It's easy to spend at least half a day here exploring the collections but, as it is with most museums, there may be some areas that aren't quite as exciting for younger children.
If you're looking for the must-see parts of the museum, we highly recommend the Ancient Worlds section which has a fantastic family interactive area, the In Fine Feather area where kids can design their own birds, and the Down to Earth area which uses audiovisual presentations to help kids better understand the exhibits.
Don't forget to pick up a 'Beastie Bag' from reception on your way in; a free bag containing items that will guide children around the museum.
Exeter Cathedral
Cost: Children can visit the cathedral for free when accompanied by an adult (adult admission £7.50).
Taking the children to look around Exeter's historic 14th century Gothic Cathedral this spring may not sound like an exciting day out for them, but there's much more than meets the eye! Did you know that hidden amongst the incredible interior design are all sorts of animal carvings and sculptures?
Make it fun, and encourage the kids to really pay attention to the building's unique design by creating a checklist that they can tick when they've spotted the animals — there are elephants, owls, swans, dogs, and eagles to be found!
We highly recommend visiting Exeter Cathedral during the Easter holidays when there's often a wide range of family-friendly workshops on offer, such as felting crafts and brass rubbing activities.
Heavitree Pleasure Ground
Cost: It's completely free for everyone!
Although the best time to visit the Heavitree Pleasure Ground is definitely in the summer months (June to September) when the paddling pools are open, this is still a fantastic (and, perhaps most importantly, free!) place to spend a warm, dry spring day this year with all the family.
This sprawling park features a great children's play area that's fenced off from the rest of the park to ensure the little ones can't run off too far, and there's plenty of beautiful spots to stop for a picnic.
Ultimately, this is a place where the kids can walk, run, skip, or dance off their energy, or even play a little football if you take a ball along with you. Kids will love sitting on some of the benches dotted around the park, crafted from fallen tree trunks.
The Bill Douglas Cinema Museum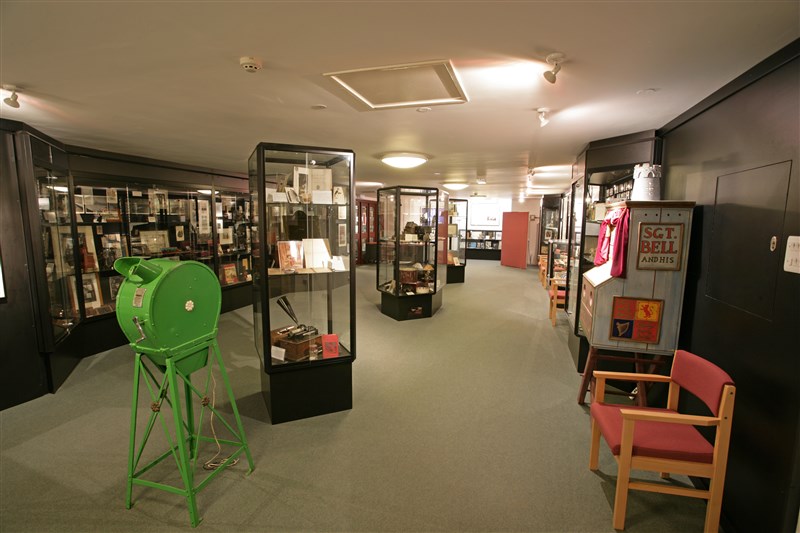 Cost: Free!
The Bill Douglas Cinema Museum really does have something for everyone. Older members of the family will appreciate the Pioneers and Early Cinema exhibits, with collections relating to some of the biggest stars of the time, such as Chaplin, Monroe, Garbo, and Dean, but there is plenty that the little ones will love, too.
If you've got some Disney fans in your mix, the museum is an absolute must as it's home to some original Disney animation cels, donated by Disney expert Robin Allan. Children will also love the many, many interactive objects that can be found around the museum, such as flick books (maybe encourage children to try making their own at home?), zoetropes, praxinoscopes, kineographs, and kaleidoscopes.
St. Nicholas Priory
Cost: Yet another free attraction in the heart of the city!
If you love visiting museums but hate having to tell the kids to keep their hands off the exhibits, then a visit to the 11th century St. Nicholas Priory is for you! This old Benedictine Monastery helps children to understand more about life in Tudor times through a fully hands-on environment.
All furniture within the priory is a replica, which means that children are welcome to touch, feel, and use any of the items. There are also Tudor costumes that the kids can try on if they wish, and a wide selection of toys, games, and stories that would have been enjoyed by children in 16th century England.
Keep in mind that the priory is only open to the public on Sundays, so be sure to plan your trip to Exeter to include a weekend!
The Medieval Trail
Cost: A free self-guided walk around some of Exeter's most important medieval sites.
Although the weather in Exeter in the springtime isn't always perfect, if you're lucky enough to have a warm, dry day we highly recommend a self-guided walk around the city. There are many options, but if you're visiting Exeter with the family then the Medieval Trail is one of the best choices.
Not only does the trail map (available online for download) give excellent directions for the children to follow, they also need to keep their eyes peeled for the 8 information boards that they need to find. At each of the 8 sites, the children will find a question that they can answer using the information available on the board.
It's a fantastic way to enjoy the great outdoors, teach children about Exeter's history, and enjoy family fun!
St. Thomas Splash Pad
Cost: Free for all the family (but be warned, you WILL get wet!).
If you're visiting Exeter in late spring, you'll be pleased to hear that the St. Thomas Splash Pad opens in May (and it's on all through the summer until the kids are back to school in September).
This completely free outdoor water attraction allows children (and adults!) to splash, spill, and spray to their heart's content. There are lots of funky features here, including tipping buckets, water cannons, and a rather wet splash zone that make it easy to cool off in the warm weather that follows the April showers.
If you're visiting Exeter from another destination, we recommend you pack swimsuits for the family to avoid wet clothes, although the city's fantastic shopping centre, Princesshay, will have anything you've forgotten!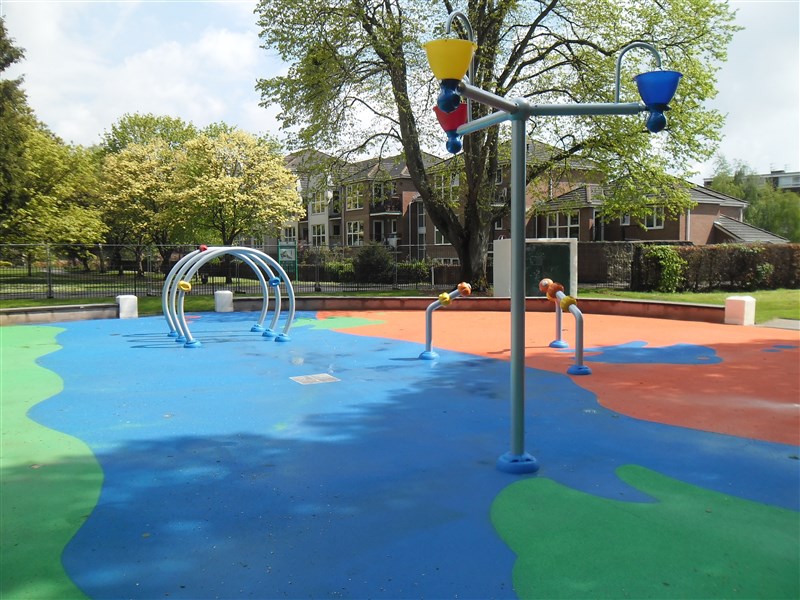 ---
Bio
This guest blog was provided by Andrea Boffo, CEO of Plusvouchercode, a discount codes and free coupons site. Plus Voucher Code portal helps millions of users to save on their online purchases every year, thanks to the daily search for new discounts.
Andrea lives in Italy with his wife and daughter. Before starting this work he was very attentive to saving, always trying to travel using the best available offers.
If you want to learn more about how to save money, visit https://www.plusvouchercode.co.uk/, where you can register and receive weekly newsletters with the best active discounts.
Related
0 Comments