Whether it's more of a quick 'grab and go' before hitting the office or a sit down leisurely feast, Exeter has a wide variety of top breakfast spots available throughout the city. Here's a quick guide to some of the tasty ones that the city has to offer.
Tea on the Green
As well as offering fantastic views of the Cathedral, Tea on the Green also offers an exciting menu brimming with various breakfast options from full English and veggie breakfast, to eggs and avocado to toast, porridge and Greek yoghurt and granola. There are also vegetarian, vegan and gluten free choices available. You can also make the experience special by purchasing a bottle of champagne! To see a copy of the menu click here.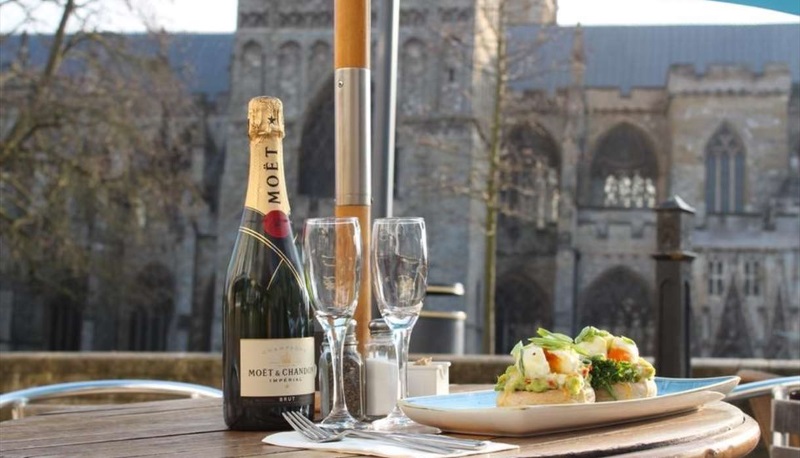 Hotel Du Vin
It doesn't matter if you're staying at the hotel or not, the Hotel du Vin Breakfast is worth a visit. There's a glorious country table bursting with freshly squeezed juices, cereals, pastries and fruit. There's also a choice of hot breakfasts to choose from, with a whole host of menu options.
Harry's Restaurant
Open from 9am, Harry's offers an exciting menu with a variety of different breakfast choices from fluffy pancakes, spicy baked eggs and even a full Aussie with veggie options available. To see a copy of the menu click here.
The Daisy Café
This little café serves excellent home cooked food, using fresh, local ingredients and offers its guests a menu bursting with options from traditional breakfasts to bacon sandwiches and egg on toast. They also serve vegan and gluten free. To find out more click here.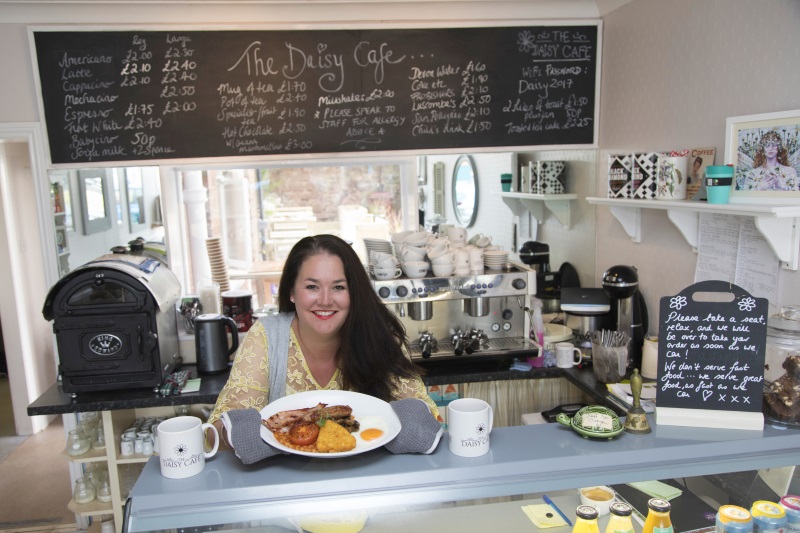 The Boatyard Café and Bakery
Overlooking Exeter's historic ship canal, this café is open seven days a week, serve a wide range of freshly prepared food and drink - including your breakfast! Find out more here.
The Boathouse Topsham
Close to Topsham Quay, this friendly café infuses continental and English food. Enjoy a fresh, healthy breakfast with a complimentary breakfast and kick-start your day the right way! Not to mention this quaint café caters for vegetarians, vegans and offers gluten-free options, which means that everyone can enjoy this gem!
The Cosy Club
Based inside a striking building, the former hospital's chapel entrance makes a grand spot for a sit down meal or a drink at any time of the day. The Cosy Club offers an extensive range of breakfast/brunch bites from large breakfasts to crumpets and caters for meat eaters, veggies, vegans and gluten free until 5pm. To see a copy of the menu click here.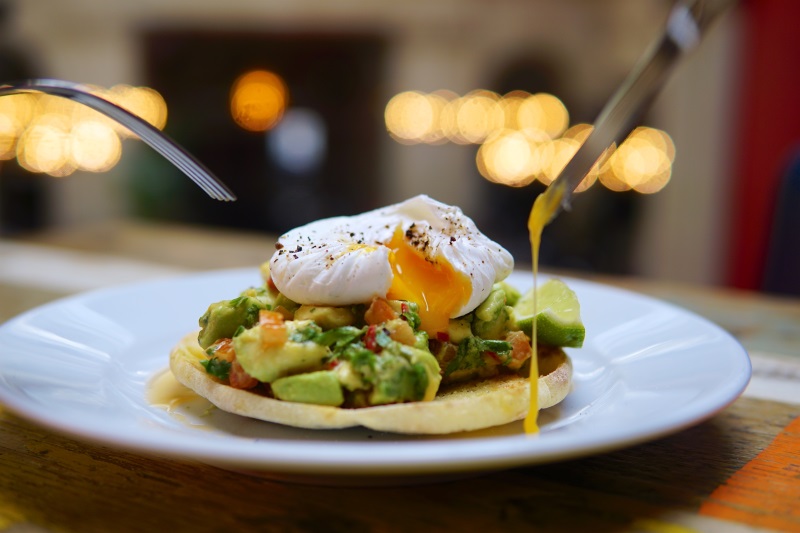 Exeter Cathedral Café
Offering charming breakfasts whilst surrounded by incredible architecture, The Cathedral Café is one place worth visiting for breakfast (or lunch) whilst in the city. To see a copy of the menu click here.
On The Waterfront
Serving breakfast from 10am until 12pm, On the Waterfront offers its guests an exciting menu that's full of variety and flavour with options such as breakfast pizza, spiced bean cassoulet and the classic bacon and egg sandwich, there's something there to tickle your fancy. Vegetarian, vegan and gluten free options are also available. To see a copy of the menu click here.
Related
0 Comments