Nestled in the heart of the Queen Street Dining Quarter in Exeter's Guildhall Shopping Centre lies Comptoir Libanais – a colourful restaurant renowned for its delicious, freshly prepared dishes inspired by amazing Lebanese flavours.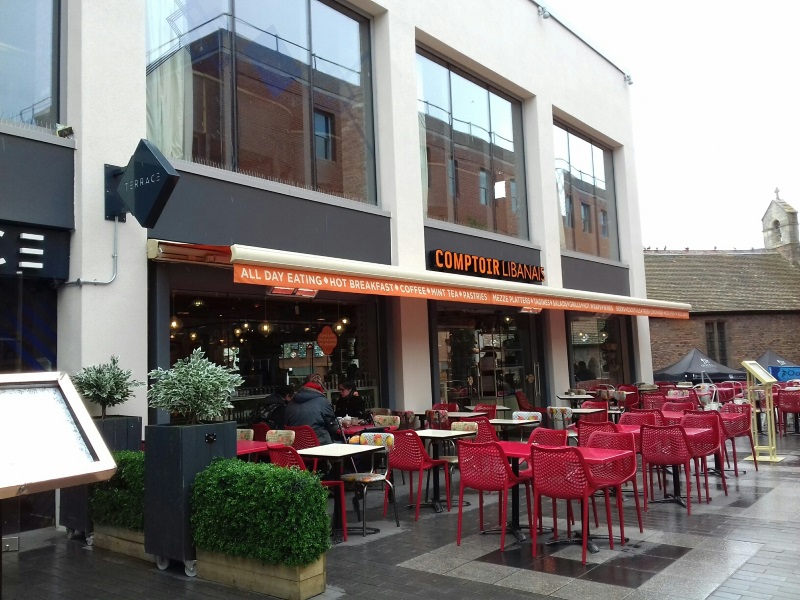 Famous for its fresh mezze, inventive soft drinks, great service and striking Lebanese inspired interior, I was keen to take along my family for a spot of Sunday lunch with an eastern twist.
As a fan of fresh, healthy food, we were excited to see what this popular restaurant in Exeter had to offer.
First impressions are one of colour! Vibrant woven baskets adorn the shelves, set off against a backdrop of geometric tiles and souk-like inspired lighting. Even the food is colourful! As you enter, you can watch the chefs creating wonderful dishes, all made from fantastic fresh ingredients.
Set up in the style of a canteen, this is certainly a dining experience with a difference! You are greeted by super friendly staff who take you to your table. The restaurant provides a great vantage point from which to sit and watch the world go by too. Large windows overlook St Pancras Church, occupying one of the oldest Christian sites in Exeter.
The restaurant has a great choice of soft drinks. The homemade lemonades are delicious, featuring all kinds of ingredients, including apple, mint, ginger, pomegranate and orange blossom.
To start…
For starters we enjoyed a selection of dips from the 'mezze to share' menu. This included Hommos (chickpea puree with tahini and lemon juice), baba ghanuj (smoked aubergine, tahini and lemon juice) and natural labne (strained yoghurt with garlic and tahini) all served with flatbread and pickles.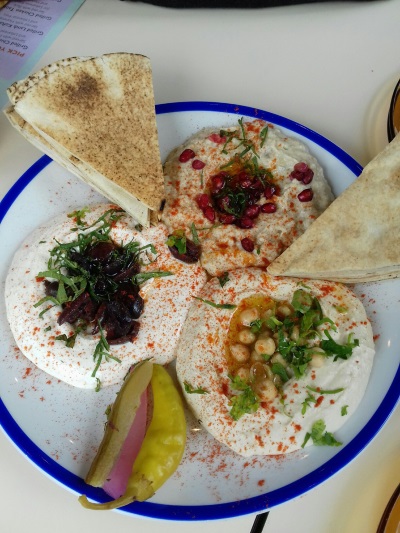 Main course…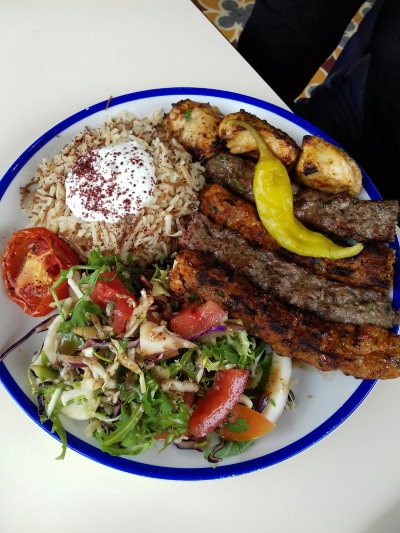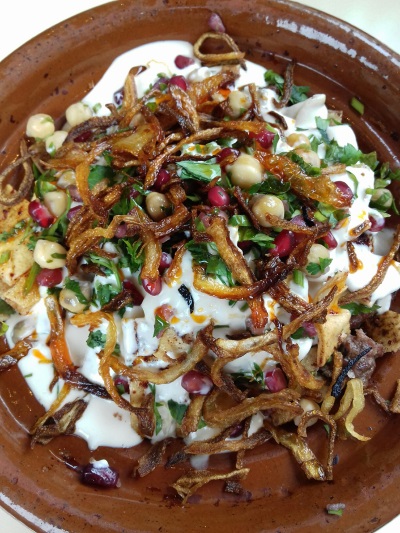 For our mains, we chose a mixed grill of lamb kofta, chicken kofta and chicken taouk (a traditional marinated chicken shish kebab of Middle Eastern cuisine). Our second dish was lamb kofta fattet, comprising spiced grilled lamb kofta with a warm tahini and yogurt sauce, crispy onions and pita crisps. In predictable style, our boys chose burgers, but not just any ordinary burgers! These were proper Lebanese lamb and halloumi, and spiced chicken taouk burgers! Served with spiced Lebanese potatoes, the portions were very generous.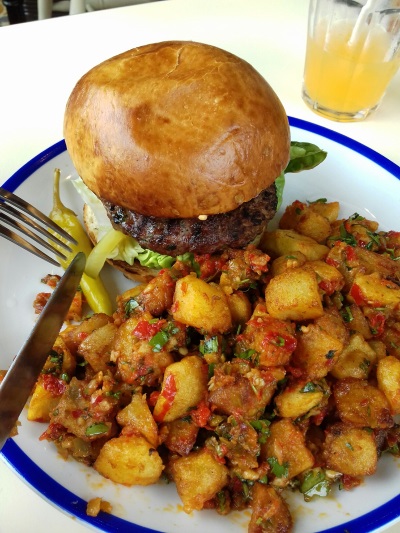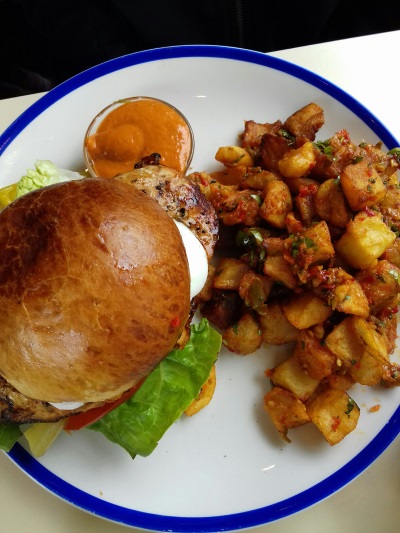 Time for dessert…
Despite being full, we couldn't leave without trying their beautiful desserts, and they really are beautiful! Ruby red pomegranate seeds, rose petals and pistachios nuts are used for decoration, and our boys couldn't quite believe it was okay to eat petals! It's hard to choose which dessert to go for – they all sound delicious. We opted for chocolate and tahini brownie served with ice cream, and mango and vanilla cheesecake topped with a layer of sweet mango, pomegranate seeds and pistachios.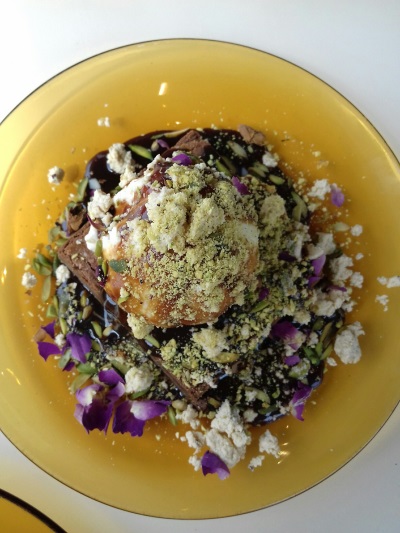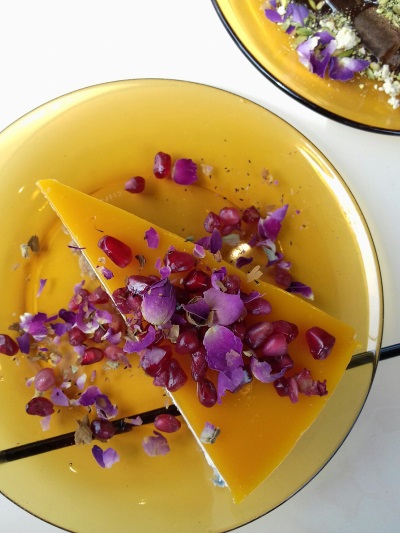 Comptoir Libanais's mission is to 'share the taste of Lebanon and its hospitality with their guests', and it certainly lived up to its mission on our visit. Even my two boys, aged 10 and 12 were super impressed, tucking in to dishes with flavours they'd never tried before.
If you're looking for something a little different in Exeter, then Comptoir Libanais is a great choice. The food is affordable, packed with flavour and super fresh – what's not to like! View the menu here.
A huge thank you to Comptoir Libanais for a fantastic lunch!
Related
0 Comments