When you stay in a new city for a while, you inevitably want to discover its food and drink scene. During my six weeks in Exeter, I got to know many wonderful places to have a nice dinner or a relaxed drink with your friends. Here are my most favourite places to eat and drink in Exeter that I have experienced during my visit….
Places to drink
White Hart Inn

The White Hart Inn is for me probably the most beautiful pub in Exeter. Entering its main entrance, you feel like going into a different time. The entrance area located in front of the pub seems like a tiny park. Inside of the pub, old furniture and tasteful decorations make it a really comfortable place. For me, the White Hart Inn depicted what I always imagined as a typical English pub. Next to refreshing drinks, they also offer great meal deals.
The Imperial

As I am from Germany, beer gardens are quite a normal thing for me. But the Imperial in Exeter was still very impressive for me. I think it was probably the largest pub I have ever been to. But still, this did not mean that it lost its atmosphere. When the weather is fine, you can enjoy your drink in the wonderful garden outside. And if you visit on a rainy day, there is still a lot of space inside. They prices are very reasonable and they have great offers for cocktails.
The Ship Inn

This pub is a little hidden in Exeter's city centre. Right next to the Cathedral, it is located in Martin's Lane. But it is definitely worth a visit. Entering the pub, a writing on the wall tells you that Sir Francis Drake enjoyed staying at the Ship Inn: "Next to my own shippe I do most love that old shippe in Exon A Gavern in St. Martins Lane." And I can definitely understand why: its interior is really fitting to the place and makes it a great place to have a drink or enjoy a tasty meal.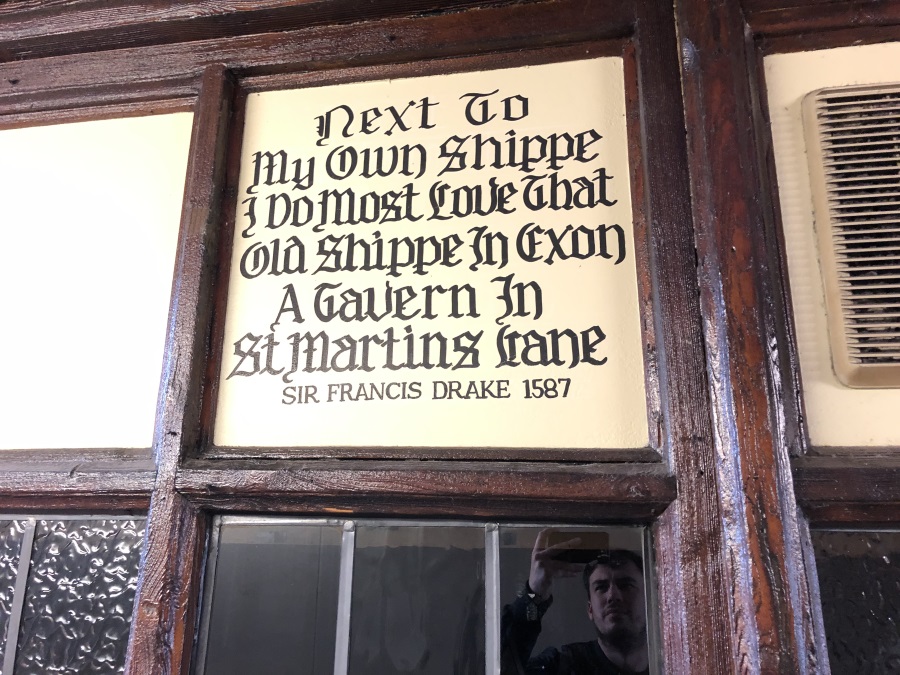 The Exonian

If you like watching sports, the Exonian is definitely the right place for you in Exeter. Whether it is Formula One, football, the NFL or many other sports, the Exonian has definitely something in store for every taste. Various screens on two levels allow many people to support their favourite sports team there and the prices for food and drinks are really fair.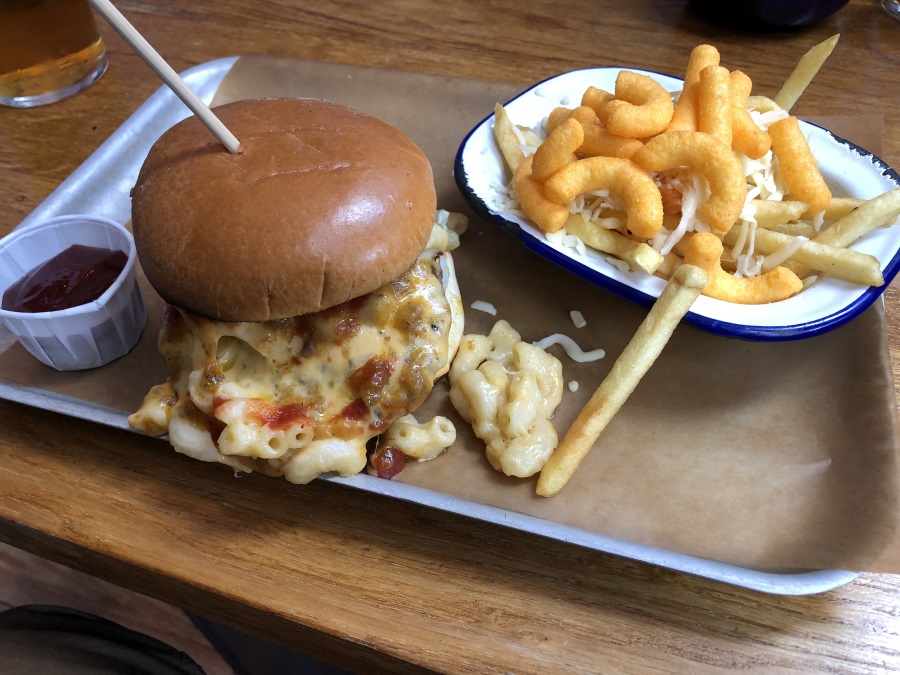 Places to eat
The Flat

The Flat is a small restaurant at Fore Street, which serves vegetarian food. What I really liked there were their interesting pizzas. All the tasty offers made it quite hard for me to choose, but in the end, I was really happy with my Salty pizza, having many different vegetables on it. For me as a German, it was also nice that they serve German beer there. As it is a very small place, pre-booking a table, especially on the weekend, is a good option.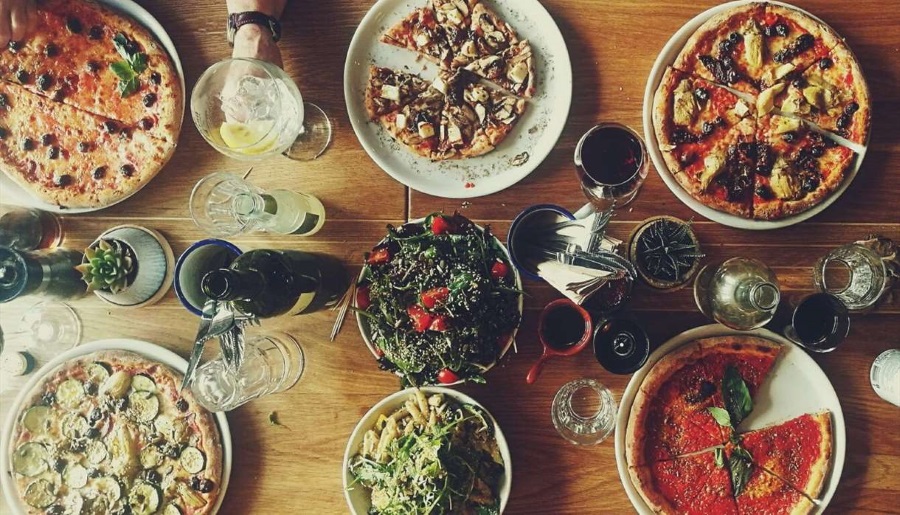 The Stable

If the weather is nice, I would really recommend you to go to The Stable on Queen Street, part of Queen St Dining. Head all the way up to the top to find a beautiful spot on the terrace. Next to tasty pizza with a typical thin and crispy base, they also have a great choice of ciders, whether you want a growler, a cider bucket with many different choices or just a pint. In the evenings on the weekend, the place can get quite crowded, so come a little earlier to get a table.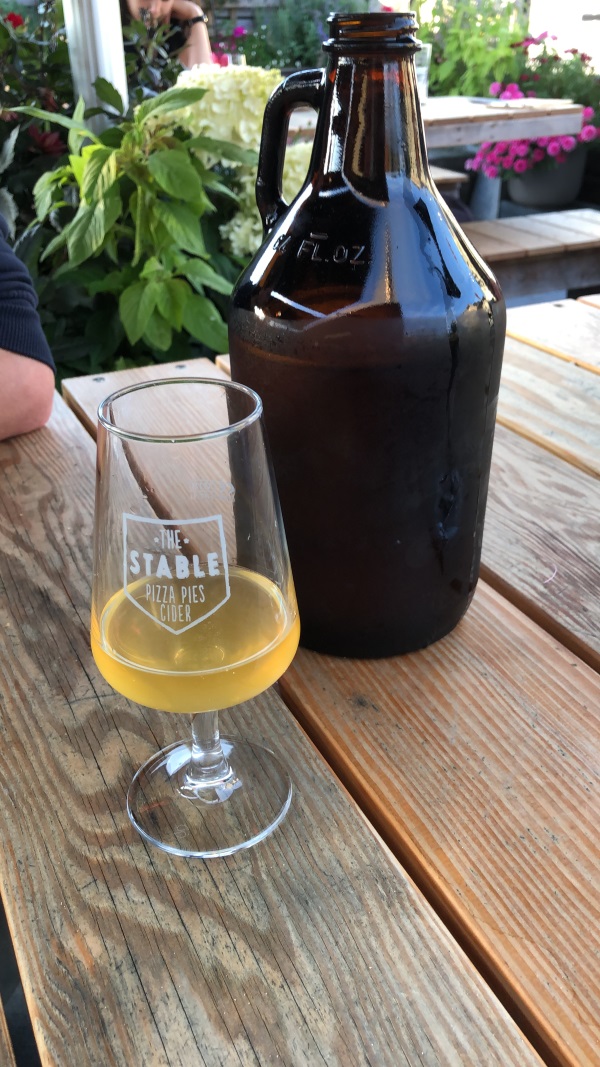 The Old Firehouse

Known for its massive pizzas, the Old Firehouse is probably one of the most popular places to eat in Exeter. This is why it is often quite crowded and we were happy to find a table there. But going there is definitely worth it. Huge pizzas for reasonable prices and a nice choice of drinks make a visit at the Old Firehouse a great evening. As well their garden as their pub offer a nice atmosphere.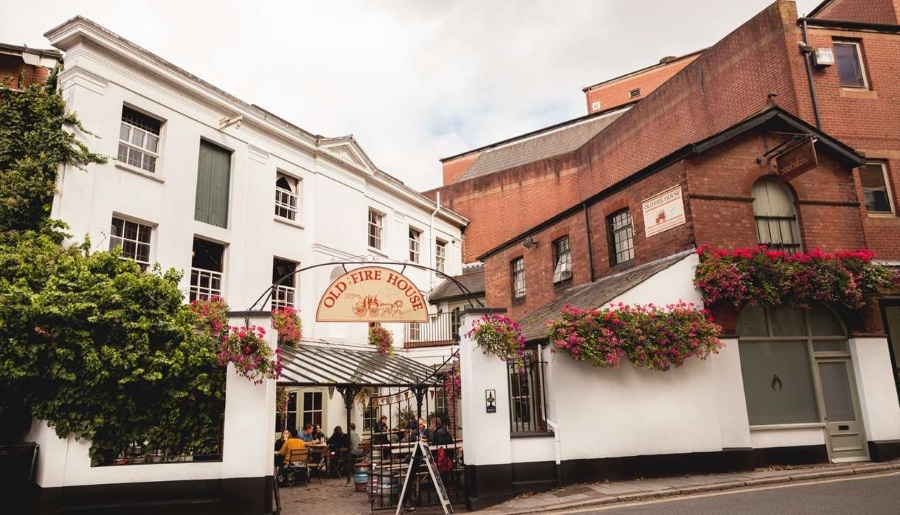 Meat 59

Not directly in the city centre, Meat 59 is definitely the place to go if you are up to a tasty burger. For me, it was one of the best burgers I had eaten in a very long time. Meat 59 has very good offers for lunchtime. And next to their burgers, they also serve wonderful drinks. I tried their homemade thyme lemonade and that was really a great choice.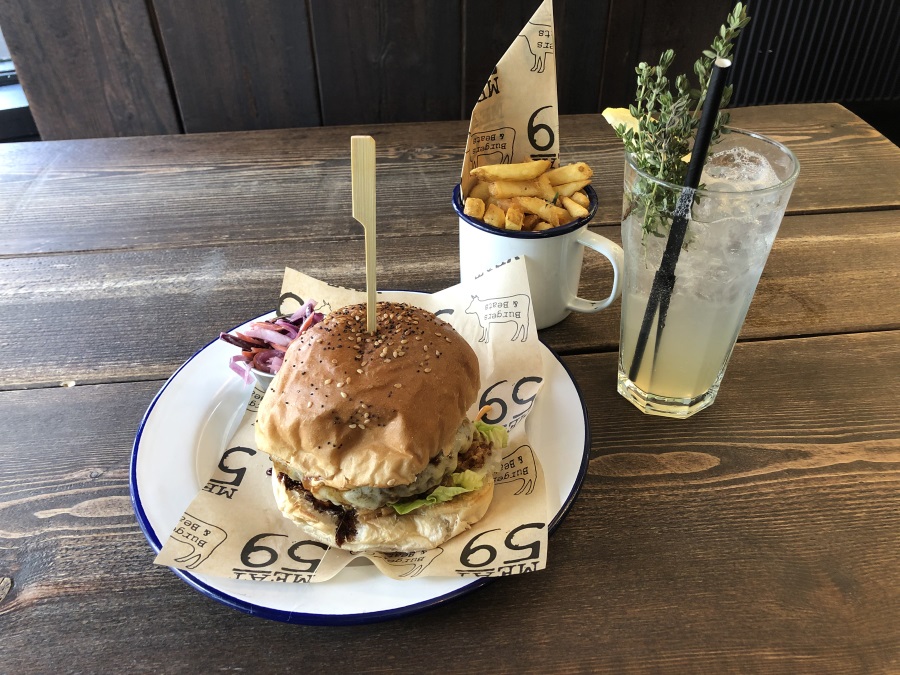 There are definitely many more nice places to eat and drink in Exeter. These eight places were the ones I liked the most during my six weeks here. But whether you try out my favourites or discover your own, you will always find a nice spot in Exeter.
Related
0 Comments