To be honest, I didn't really know much about Exeter before I started my six weeks of work placement at the City Council but now, at the very end of my stay here, I can truly say that Exeter became a place I really love. I'm pretty sure that I will visit again in the future. What I really loved about Exeter is that there is so much to do and to see here, even though it is a small city. I'm really going to miss the lively atmosphere in the city, and the musicians around every corner. I enjoyed the opportunity to see many places in Exeter. In this blog, I want to tell you about some of the highlights of my stay.
Dartmoor National Park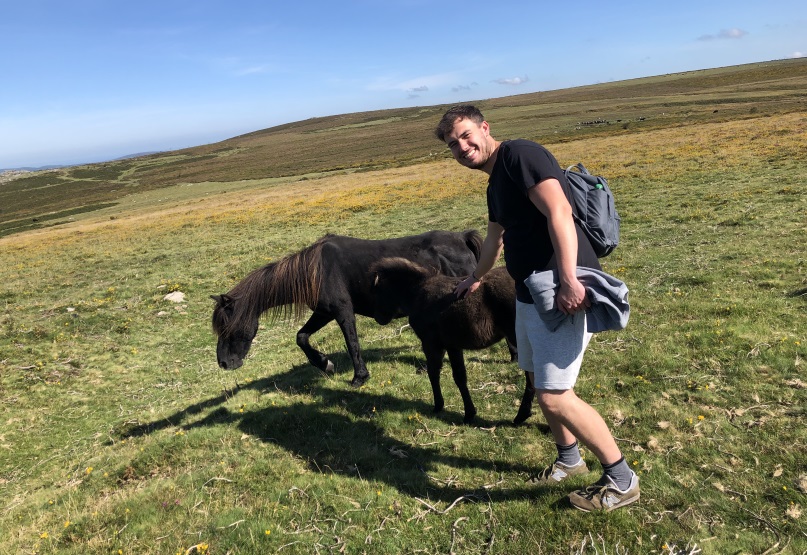 A day that I really enjoyed was my trip to Dartmoor National Park with some friends. It is stunning how beautiful it is there and even more wonderful that it is just a 30-minute drive away from Exeter. When I visit Exeter again, I would definitely like to go there again and probably spend some more time there with a tent. Dartmoor is one of the most beautiful places I have ever visited.
Being so close to the sea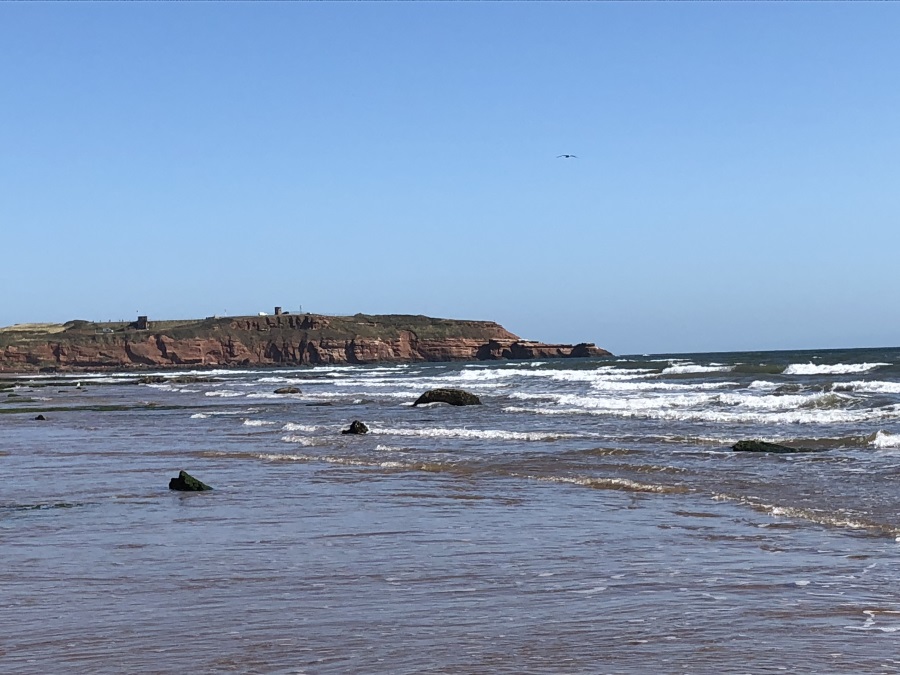 It was even better for me to spend my six weeks in a city so close to the sea because I've always really loved the sea, but my hometown is around 150 miles away from it so I don't get to see it very often. Simply walking along the beach and watching the waves was really amazing; I was especially fascinated by the coastline in Exmouth for its beauty and wilderness. The possibility to catch the train and be at the sea in less than thirty minutes is something I really envy everyone living in Exeter for.
Football Game at Exeter City FC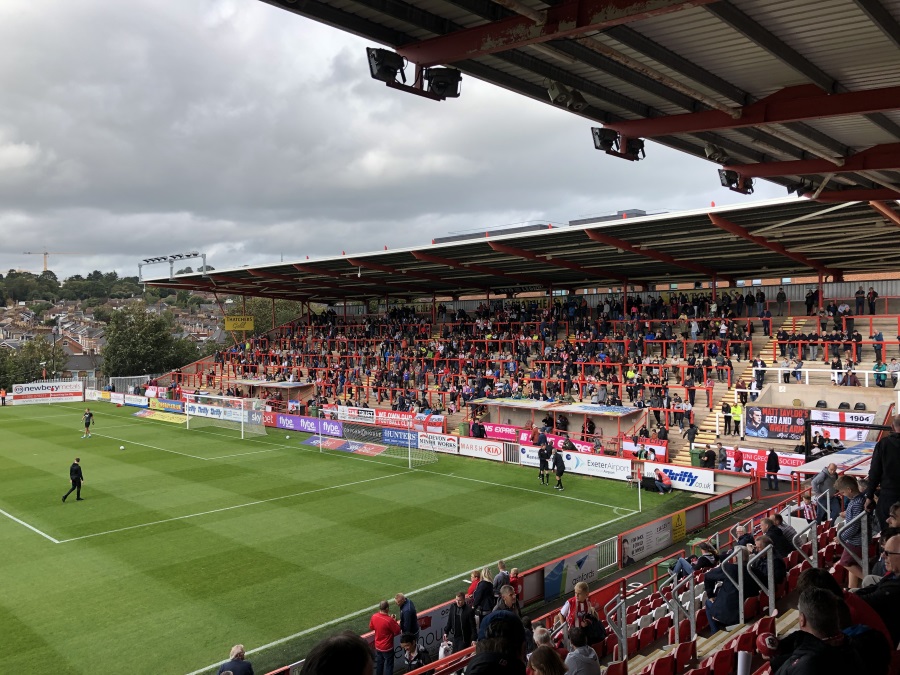 My hometown is Dortmund and football is definitely a very important thing for me and everybody living there, therefore going to a football game in Exeter was a great thing for me. Of course the ground there is a little smaller than Dortmund's but the atmosphere was still great and I really enjoyed a great afternoon there. Unfortuntely, Exeter City FC did not have their best game and the weather got quite bad but this didn't matter: it was a wonderful afternoon and I really enjoyed it.
Cycle Tour to Topsham and Exmouth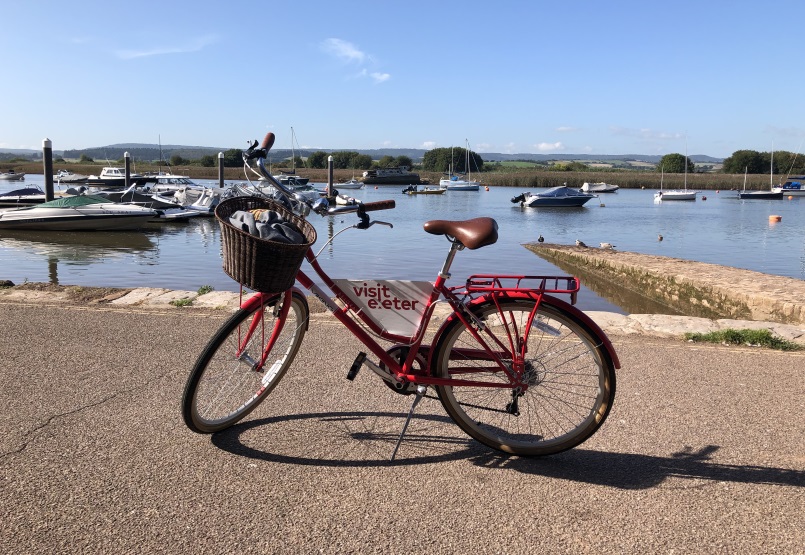 On one of my days off, I borrowed a bike and cycled to Topsham and even further to Exmouth. I was really lucky with the weather, as it was sunny in September, and had a great time cycling along the River Exe and the Exe Estuary landscape is really beautiful. I thought both Topsham and Exmouth are marvelous coastal towns with great places to eat or have a drink.
Watching the Rugby World Cup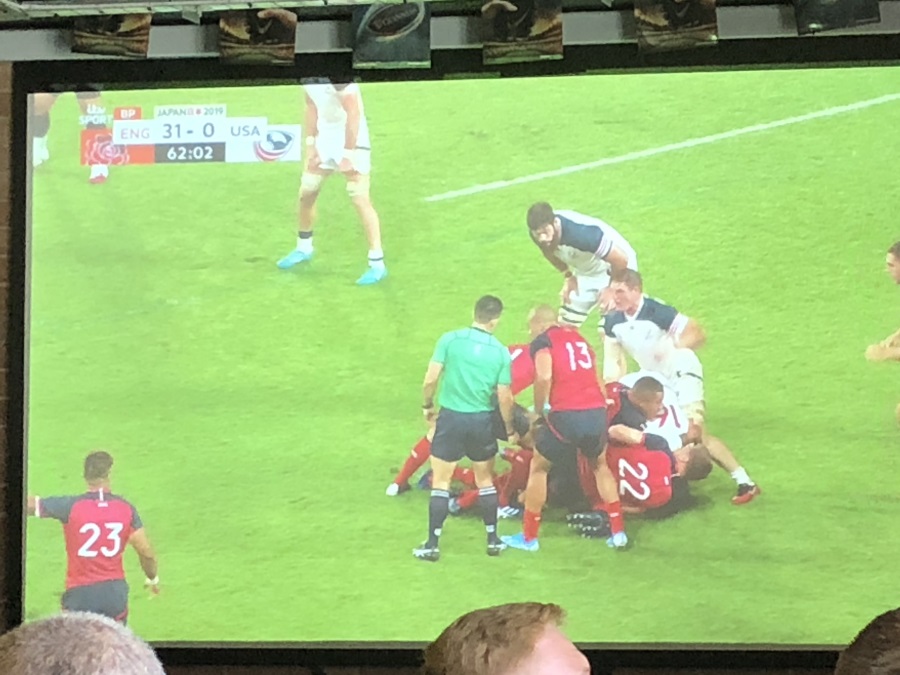 In Germany, rugby is not a very popular sport and my knowledge of rugby is quite limited, almost non-existent. Despite this, a German colleague and I decided to go to a pub to see England play at the Rugby World Cup. Even though we did not really understand what was going on on the pitch, it was cool to see how happy the other guests at the pub were and the longer we watched, we started to understand the basic rules. Even we saw that England did quite a good job and because of that match I will try to follow the world cup and see if England makes it to the final!
The train journeys to Torquay and back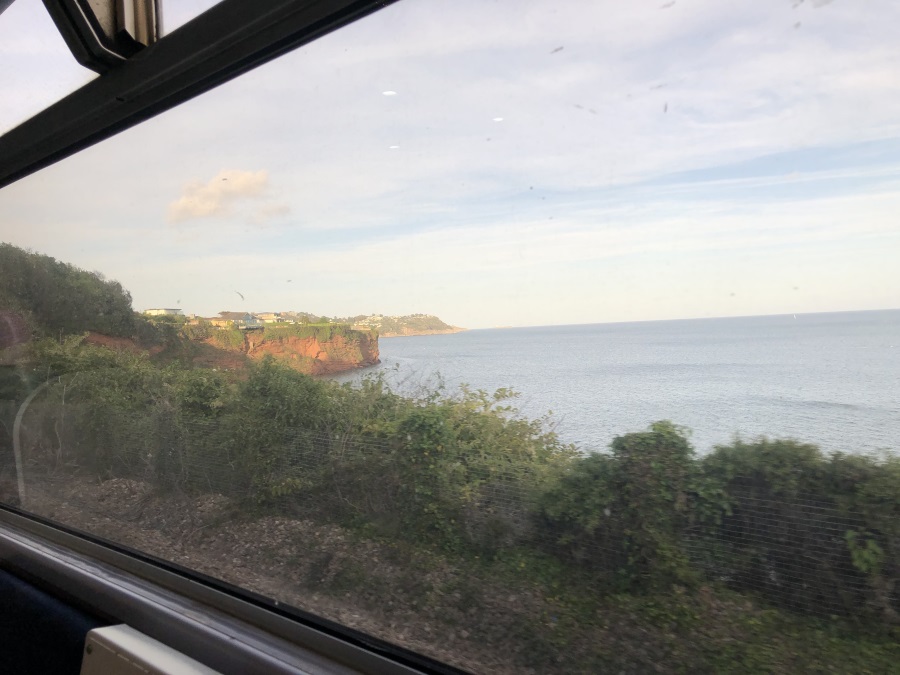 It may seem odd to have a train journey as a highlight, but I have never experienced such a beautiful train journey as the one from Exeter to Torquay. Entering the train in Exeter St. Thomas, I always tried to grab a seat on the left side because then I could have the sea right next to me. Normally, I thought about reading a book on the train but I never managed to, because my eyes always became fixed on the beautiful nature outside the window.
The Quayside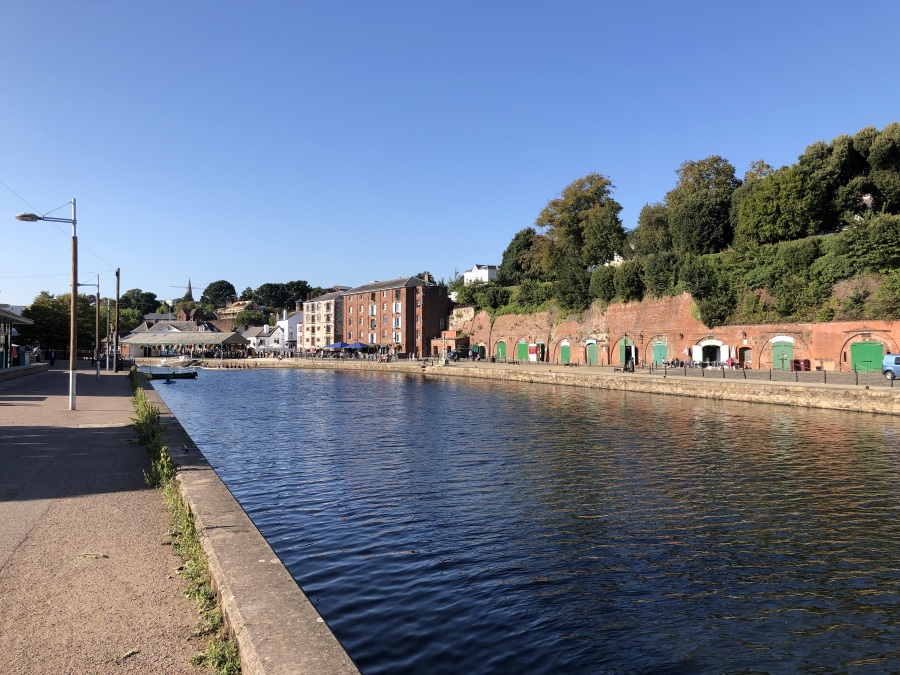 In my opinion, one of the most beautiful places in the centre of Exeter is its wonderful quayside. You can walk along there, visit one of the many great cafés, restaurants or independent shops on the quayside. If you feel like adventure, you can also hire canoes, kayaks or paddleboards from Haven Banks. I really liked the quayside for its beautiful atmosphere, the tiny shops which offer so many different things compared to the big ones on High Street. Even sitting on a bench somewhere there was very relaxing.
My favourite food places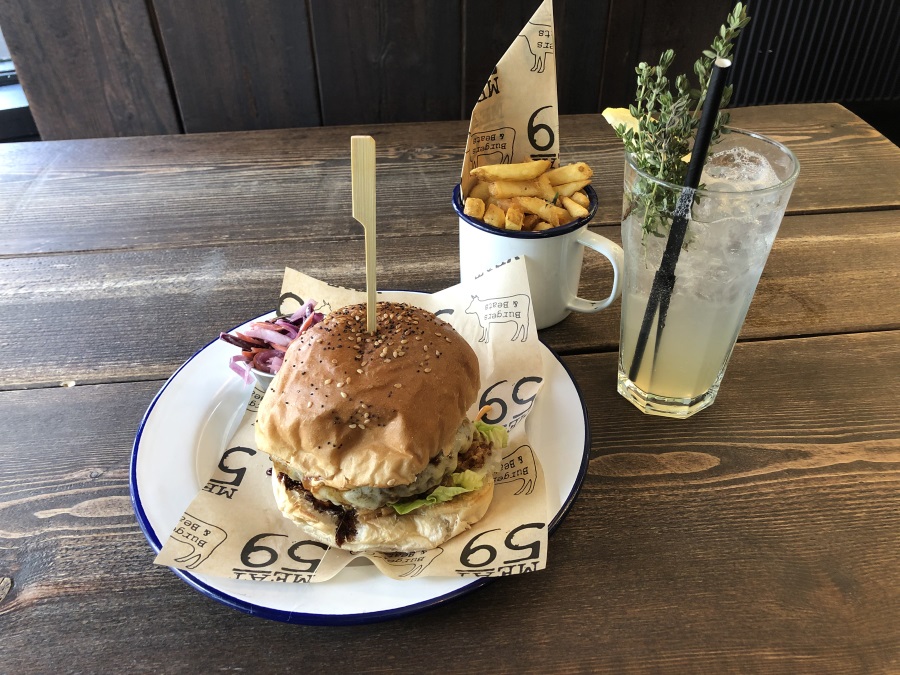 During my time in Exeter, I also got to know some great places to eat. Even though there are definitely a lot of good places in the city, I want to tell you about my two most favourite. To be honest, I could not decide which one I liked better. The first one is Meat59. It is located in Magdalen Road and offers you tasty burgers for a very reasonable price. Next to their burgers, they also have great drinks, like the homemade thyme lemonade - I felt it's really worth a visit. The other delicious place is the Old Firehouse. Their massive pizzas don't only taste great, they also very reasonable and there's a great choice of ciders there.
My six weeks in Exeter went by incredibly fast. It was a great time and a memory which I will always hold dear. I had the opportunity to discover a city and a region of England that I did not know before and I really fell in love with this part of England. As well as experiencing a new job and improving my English language skills, I also learned a lot about myself and met so many nice people from all around Europe. I will definitely come back to Exeter and explore this great area further.
Related
0 Comments