This year marks the 75th anniversary of the end of the Second World War, where the guns fell silent on 8th May 1945.
The street parties may have been cancelled, we still have to be strict with social distancing, but that doesn't stop the country coming together to raise a toast to those who gave so much.
We've put together a number of ideas to celebrate this monumental day at home – from picnics in your garden to war time recipes, there's plenty of ways for your household to get involved this VE Day!
Have a 'Picnic in your Parlour'
Residents of Exeter are encouraged to have a celebratory picnic in their garden with food eaten during the war, decorate their homes with red, white and blue bunting and raise a toast with the nation at 3pm to thank those who gave us our freedom today.
Share your pictures on the Exeter Coronavirus Updates page, don't forget to record yourself raising your toast and share it too! For some activity inspiration for your picnic, click here.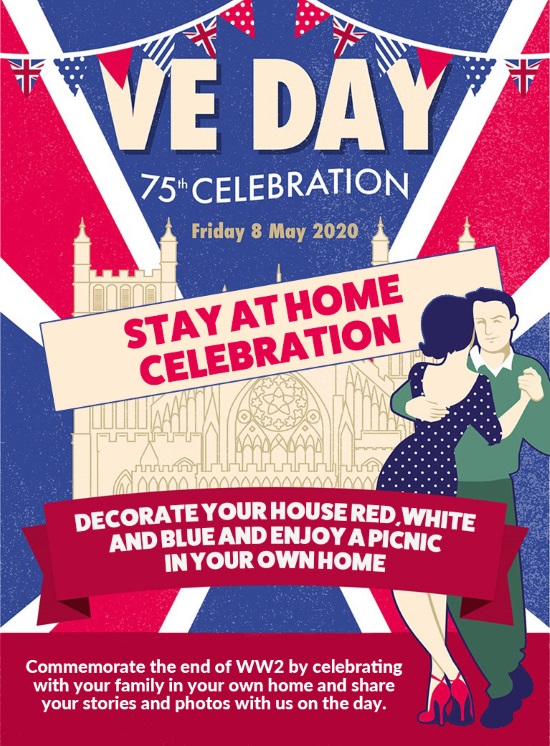 Give an old recipe a try
It certainly wouldn't be a picnic without the food to go with it! Take a look at these recipes from World War Two, some of these were created when the country was rationing! Scones and iced tea in the garden sounds good to us!
Get creative and decorate
Whilst you're enjoying the fresh air and picnic in your garden, print out these colouring sheets for some therapeutic colouring/painting. There are two to choose from; Exeter Guildhall and Exeter Cathedral!
Decorate your house and garden with some patriotic red, white and blue bunting - check out the BBC's tutorial, you'll easily be able to make your British bunting with everyday household items!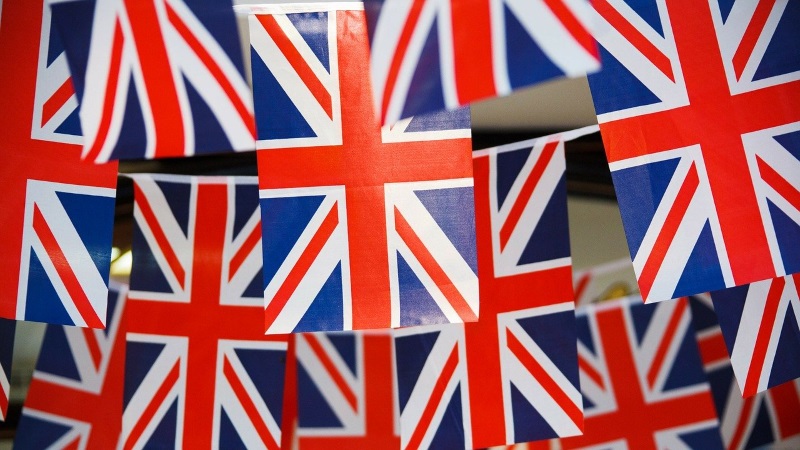 Listen to popular songs during World War Two
Set the scene on VE Day with popular music during the time of World War Two. There are plenty of ways to find this music - from a Spotify playlist, a YouTube video or a radio station!
Brush up on your World War Two facts
Test your knowledge with RAMM's Air Raid Warden's Home Front Quiz, how many questions will you answer correct?
Look back at Exeter on VE Day 1945
Take a look at these historic pictures, sourced by BBC Devon of VE Day in Exeter 75 years ago. Try and guess where each photo was taken and discover how much Exeter has changed over the decades!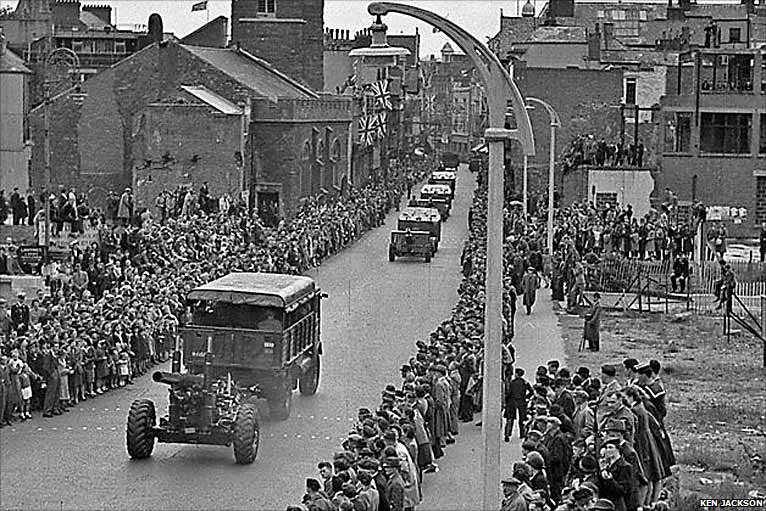 Related
0 Comments