In Africa, THE BIG FIVE game animals are the lion, leopard, rhinoceros, elephant and buffalo. The term was used by big game hunters and refers to the five most difficult animals in Africa to track on foot. We have THE BIG FIVE that we have curated here at Kenton Park Estate for you to track on foot, including (1) our English sparkling wines (2) our sparkling cider (3) our artisan gin (4) our micro brewery beers and (5) our whisky. Each reside in their own distinct location for you to discover within the grounds of our 20 acre estate.
So after coffee and amarula, your wine safari tour guide will lead you out into the vineyard to start your journey of discovery along the trails in search of "THE BIG FIVE"...
Number 1 - English Sparkling Wines
We start the wine safari tour exploring the trails in the different vineyard plantations. Your guide will tell the story of how the vineyard was brought back to life and will talk about the different grape varieties grown in each plantation. There is a trail map available illustrating the vineyard and which grape varieties grow in each plantation. The search is on to spot the first "Tasting Station."

Guests will be thrilled to discover the estate's safari Land Rovers at various tasting sites in the different plantations where they can enjoy tasting the deliciously chilled award-winning English sparkling wines...
Hamper baskets, giant champagne baths and BBQ's
Our Land Rover safari vehicles will be filled with hamper baskets and giant champagne baths packed with ice and bottles of our sparkling "Motley Cru" classic cuvée, our sparkling "Gun Dog Escape" rosé reserve & our sparkling "Flying Circus" blanc de blancs - paired with seafood paella or champagne risotto for you to try.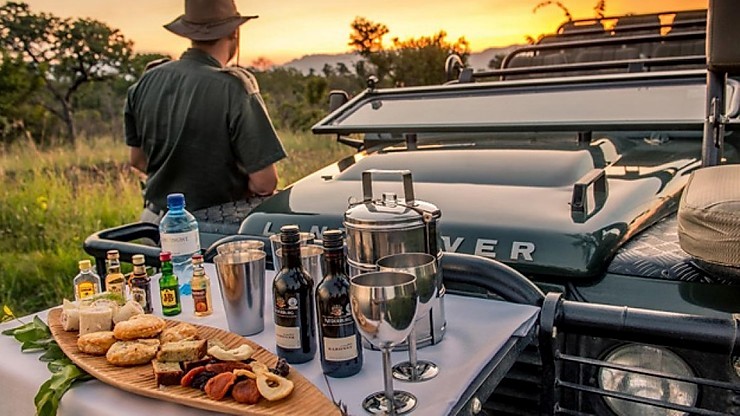 Guests will then continue along the trails and work their way through the chardonnay, pinotin and reichensteiner plantations until our safari tent and picnic site come into view where a delicious BBQ awaits...
The area known as "The Feeding Grounds" is based at the very top of the vineyard with spectacular views, where a BBQ awaits with grilled pork from the estate's rare breed tamworth pigs served with a choice of still wines, a delicious red wine, our "WINE in the WILD" house merlot & our very pale house rosé wine, "The Grape Thief", a pinot grigio.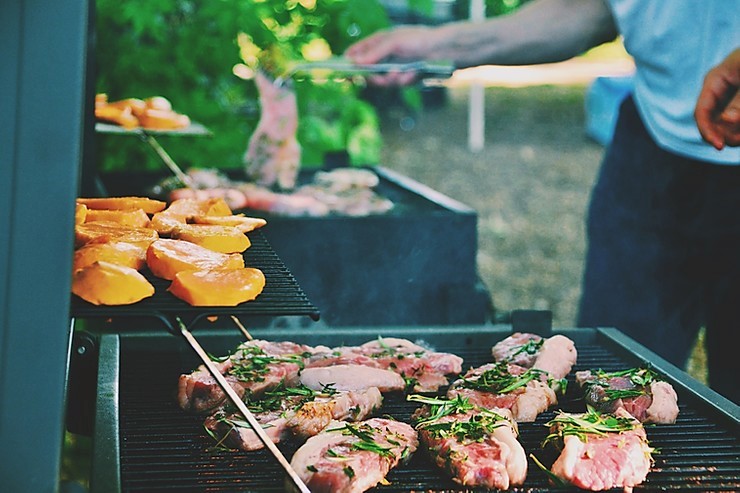 Afterwards, we trek back down through the vineyard, via the solaris plantation towards our cider apple orchard. On the way, there will be an opportunity to meet our very sociable rare breed tamworth pigs known as "The Ginger Cru" who are very lucky to live a fantastic life in a beautiful area here in South Devon. They overlook our vineyard, keeping an eye on the vines for us! As a special treat at the end of the apple harvest here around the middle of September, our Pigs are treated to a couple of days holiday in the orchard to hoover up the remaining apples left lying on the ground.

It's a very happy environment for the pigs who share their space with our resident noisy pheasants, partridges, Indian runner ducks and cou cou marran chickens.

The trail continues on and takes you past the estate's beehives and on into the orchard where we grow apples, pears and plums and here you will discover our sparkling cider...
Number 2 - Sparkling Cider
Your guide will lead you into our apple cider orchard where you will discover our pop up cider shack - The Motley Cru bar and you can taste our beautifully chilled "HARD CORE" sparkling cider and the estate's own sausages served with fresh rosemary and drizzled with Kenton nectar (the estate's honey) or our BBQ Sauce. You will be able to enjoy our 4th vintage of sparkling cider as you swing in our hammocks between the apple trees.
We then move on to "The Watering Hole" to mingle with our very cute looking rare breed valais blacknose sheep and our cheeky pygmy goats and you can enjoy a sip of our delightfully chilled sauvignon blanc wine, aptly named "The Watering Hole" illustrating "LIFE on the WILD side". We've paired this wine with a selection of local Devon cheeses and a few of our very own favourites from further afield. Hopefully you will also meet our Indian runner ducks.
Number 3 - Gin
Next it's on to the gin botanical garden to discover the "SPIRIT" of Kenton Park Estate with a tasting of our very own artisan gin "Cheeky Ginny" made from the aromatic grapes grown here in the vineyard and blended with several different botanicals. Cheeky Ginny is produced in small batches, very limited quantities, beautifully crafted & made from the wild foraged ingredients discovered here on the estate. We also incorporate our honey as well as our own lavender, rosemary and fennel to create our unique recipe.

When you taste our gin, we hope you experience how the flavour captures the FUN spirit felt here on our estate. You can enjoy experimenting by adding your own botanicals to enhance the flavour - fresh mint, rosemary, lavender and fennel.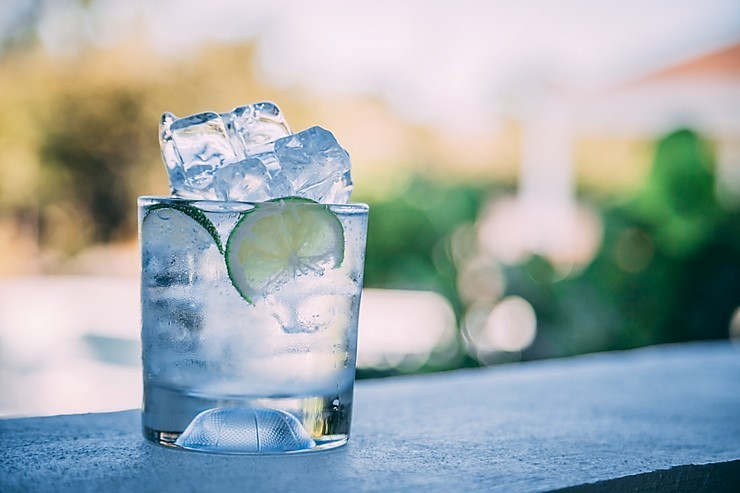 Number 4 - Beer
Guests then wander over to The Barrel Room to try our micro brewery collection of beers including "Band of Brothers" and the "Motley Cru Brew" - with deliciously salty pretzels or our freshly baked focaccia bread.
Number 5 - Whisky
Finally, back into the winery for sundowners on the deck with our Kenton Park Estate Single Malt Whisky. Our Whisky is the latest edition to our collection. It's a beautiful rich golden colour and you can taste the wonderful flavours of chocolate orange, and honey.​​

Our whisky is part of our "Dare to Dream" series. Everything we create is themed around enjoying life in the outdoors... we're not just a vineyard here at Kenton Park Estate. We want to inspire you to enjoy a "Style of Life" that celebrates some of the incredible timeless traditions to be shared with family and friends.

If our bartender is in residence, then he will happily demonstrate a few cocktails. Always a popular end to our wine safari tours where Ben will show you a few tricks of the trade. You can see him performing some of these tricks over on our instagram page.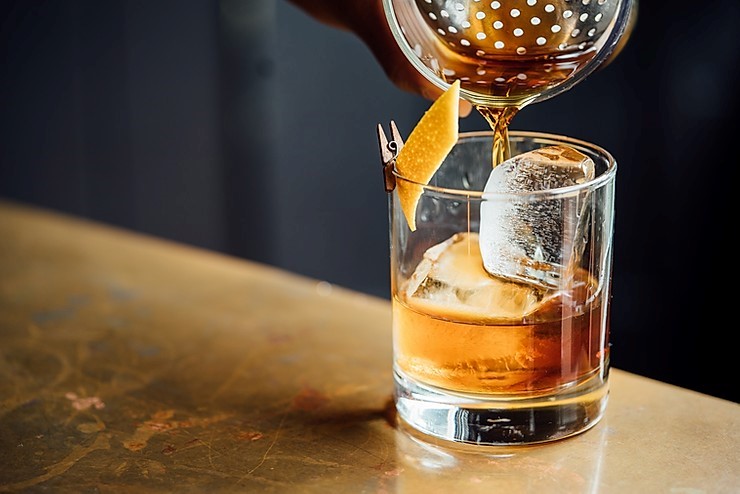 Related
0 Comments