In Exeter, we're blessed to be surrounded by glorious canals, rivers, estuaries and the World Heritage Jurassic Coast that are perfect for watersports! Your journey opportunities are endless, there are plenty of areas to suit all abilities. To prepare for a fantastic day on the water, you'll need your equipment first! If you don't have your own, don't let that stop you! Here are a list of places where you can hire your own paddleboards, kite-surfing boards, canoes and kayaks to get you started:
Before you set off on your adventure please make sure you've hired a lifejacket or buoyancy aid, which you can also hire from these businesses!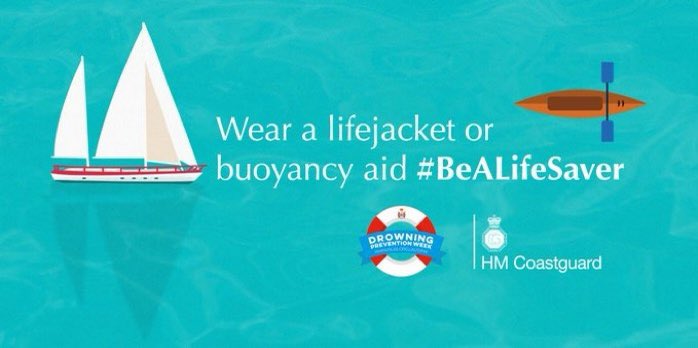 Exeter Canal
Explore the calm and peaceful water along Exeter Canal, a matter of minutes from Exeter Quay! Paddle your way along the canal, past the Double Locks pub and then towards Turf Locks if you're feeling adventurous! There are plenty of places along the way to hop on the water to choose from.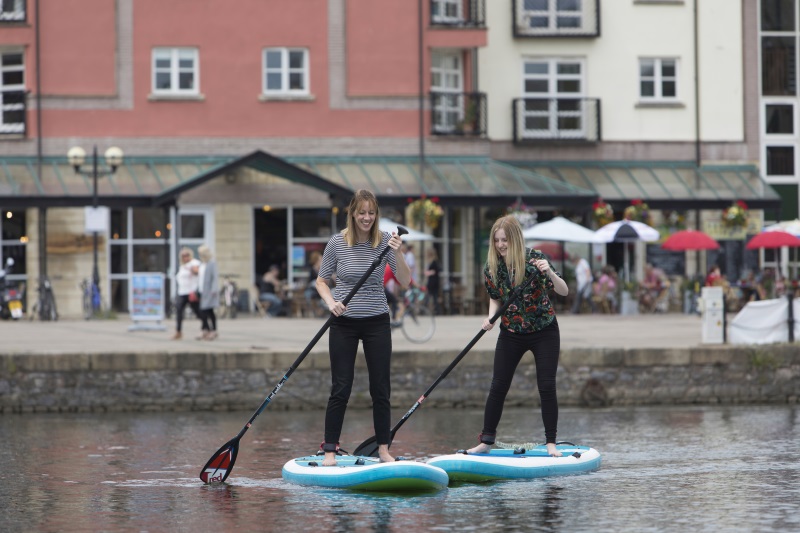 River Exe Estuary
Ideal for those with slightly more experience in watersports, the River Exe Estuary is the place to be for picturesque views in between the Dawlish and Exmouth Area. Be sure to check the tide times before you set off! Perhaps you decide to moor up to the River Exe Café for a refreshing drink or bite to eat!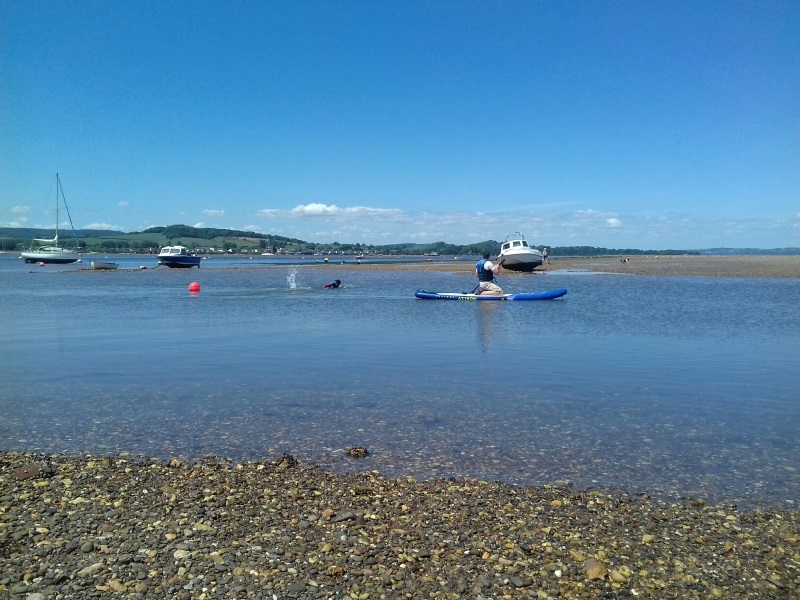 Decoy Country Park – Newton Abbot
To visit Decoy Country Park, all you need to do is to hop on a train at Exeter St David's! Situated a short walk from Newton Abbot train station, this country park is home to a large lake surrounded by wildlife and stunning countryside. Enjoy time on your paddleboards, kayaks and canoes on the current and wave-less water with a little help from Devon Windsurf and Canoe Centre if needed!
Dartmoor National Park
Dartmoor National Park, located just outside of Exeter, is an area of outstanding natural beauty – perfect for finding secluded spots for water sports! Nestled in between the stunning villages, wild ponies and granite tors are blissful lakes, streams, reservoirs and rivers waiting for you to paddle about!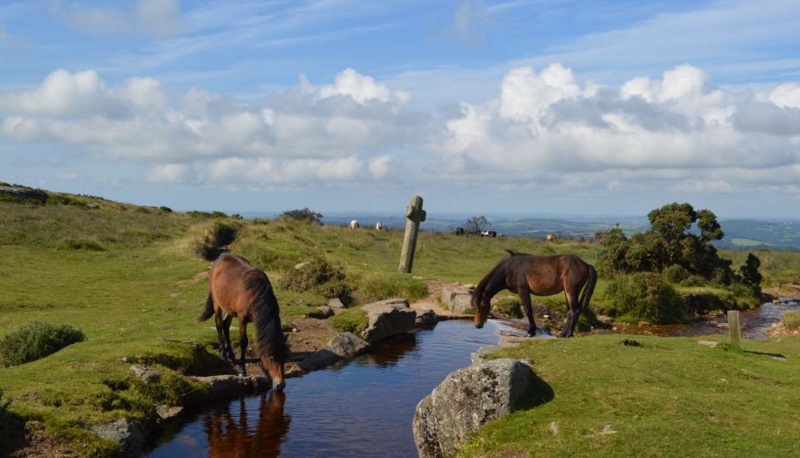 Grand Western Canal
The Grand Western Canal in Tiverton is a calm, picturesque area for a quiet experience along the water. Travel along the meandering 11-mile stretch of water and enjoy the mid-Devon countryside and wildlife! Not feeling adventurous? How about a magical trip on one of the last remaining horse-drawn barges in the country!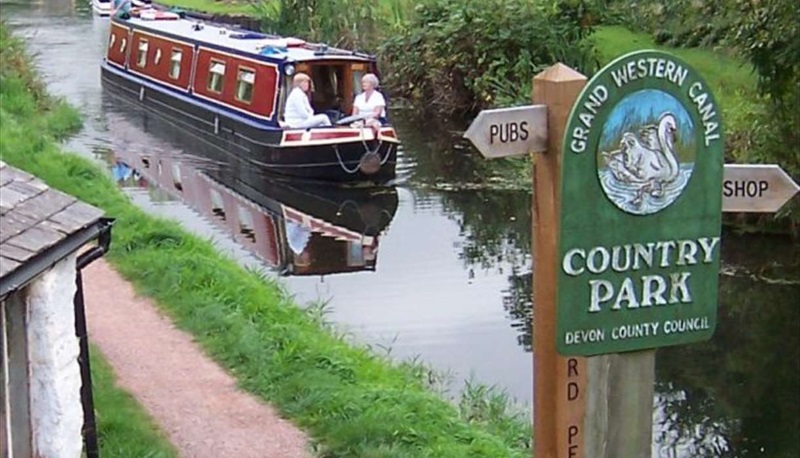 Other ways to get on the water…
If you fancy an adventure without getting so close to the water, there are plenty of companies that offer boat trips to explore Exeter and its surrounding areas. Book a trip with the award-winning Stuart Line Cruises, perfect if you'd like to discover gorgeous spots along the River Exe. They're famous for their winter guided bird-watching cruises and day trips to the English Riviera!
Explore the Exeter Canal with Exeter Cruises, a great way to enjoy the canal without the chance of getting wet or falling in! This is an easy way to soak up the Exeter way of life, where you can hop on and off at Exeter Quay and the Double Locks pub!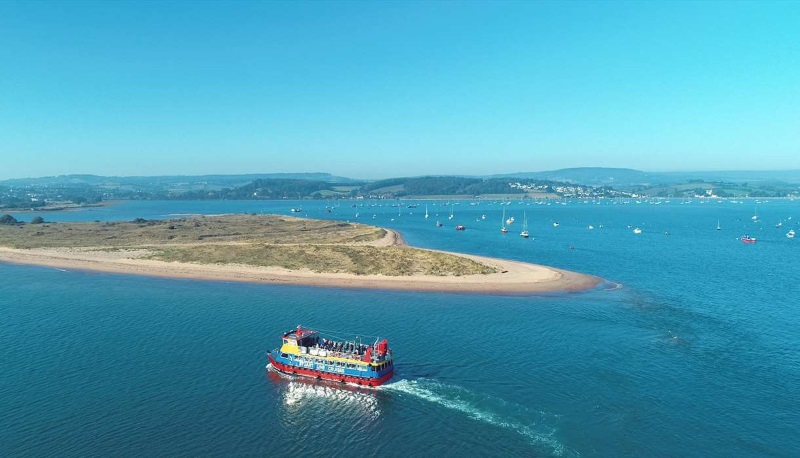 Related
1 Comments