When it comes to Topsham – visiting, exploring or just passing through – cycling is the ONLY way to travel, because the town has made such an effort to be bike-friendly.
If you ride from Exeter, just four miles away, follow the signs to pick up South Coast National Cycle Network Route 2 – one of the prettiest such routes in the country, and soon leading you along the side of Exeter Canal towards Topsham.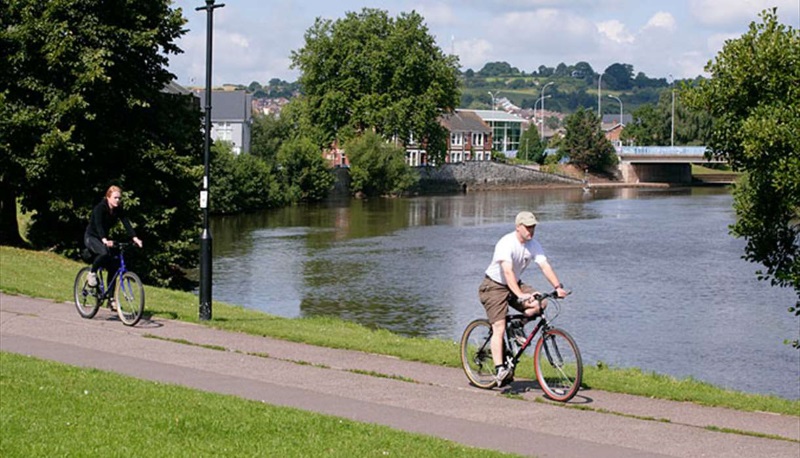 You can park up as you enter the town on a rack near the well-signposted Matthews Hall, or at St Margaret's Church in the heart of the shopping area, or at two separate racks down at The Quay – an ideal place for a pit-stop of food, drink and a glorious Exe Estuary view.
If you want to stay bike-focussed there's a cycle-through coffee and cake stop (honestly!) at Route 2 Cafe – just look for the bright signs at the junction of Strand the The Quay.
And a few steps from that there's the Route 2 bike shop, an award-winning destination with a Bike Doctor and plenty of hire cycles too, including Batribikes. Like every other part of Topsham's retail, food and drink offering, there's full Covid-secure service here – bikes are sanitised between hires, while social distancing is enforced at all shops.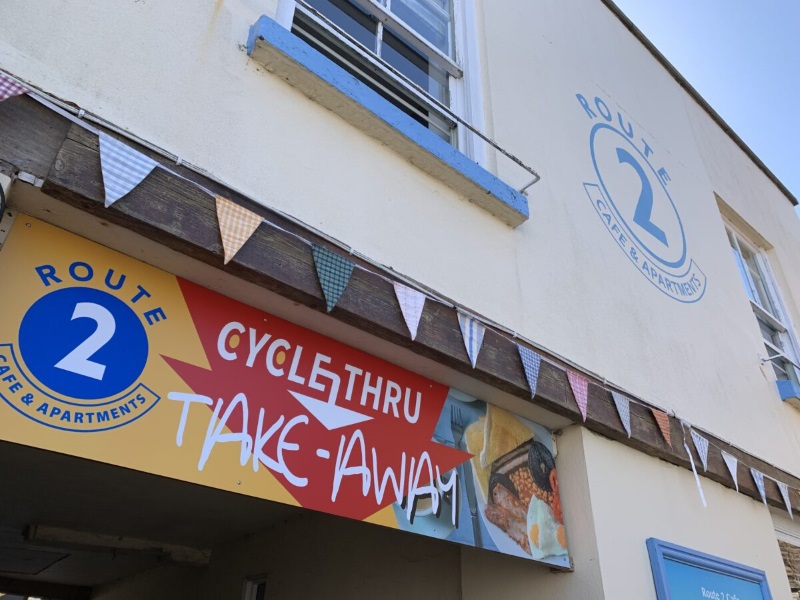 One great plus for cyclists is the number of cafes in the town, each with a takeaway service: at The Quay, on the waterfront Underway, and at the Recreation Ground you'll find benches to use, most within sight of racks for security.
Of course, Topsham's famous for its large range of independent shops, spectacular food and drink options and glorious architecture – all worth exploring when you're there, with some well-known to NCN Route 2 riders already. After you're fuelled up sufficiently, continue your adventure along the estuary, through the pretty villages of Exton and Lympstone, passing Lympstone Commando and then on to Exmouth and its beautiful beach and promenade – all very safe and predominantly on off-road dedicated cycle paths
And if you're lucky (or extremely good at advance planning) you might just turn up to Topsham on the summer Sunday of the classic annual Nello Bike Ride, a 100-mile pedal with a picturesque route over the roof of Exmoor and back. There's a 55-mile route too, if you prefer.
In the past this has attracted 1,500 riders from across the UK, raising money for the local FORCE Cancer Charity in Exeter: for obvious reasons it has been tackled differently this year with those dedicated to the cause and their cycling passion, still taking part in their own time. The fact that Topsham is the starting point of the event is a sure sign of how bike-friendly the town is.
So if you're in Exeter or Exmouth have a great time – and remember, you're just one beautiful bike ride away along the estuary to Topsham. Take a browse around the town's website for lots of ideas of things to do in Topsham.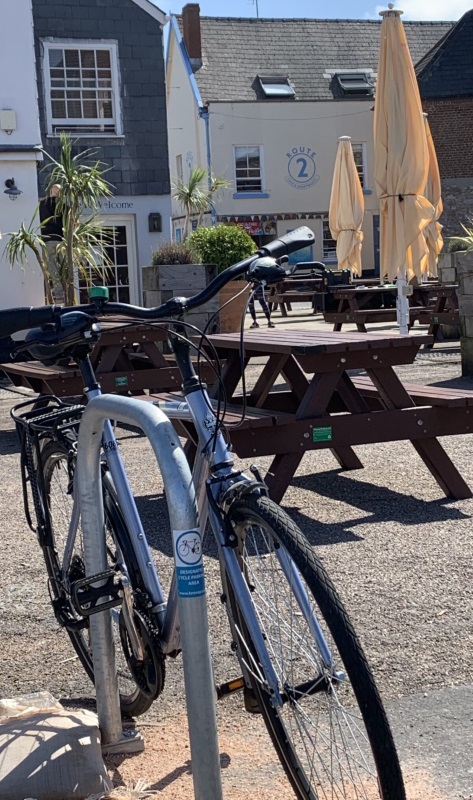 Related
0 Comments