Sound Gallery Studios are re-opening their doors on 29 March 2021! The studios are participating in the 'We're Good to Go' & 'Safe Travels' schemes - visit our website for our COVID safety measures.

Sound Gallery Studios, the longest-standing professional recording studio in Exeter, is run by artist-led social enterprise Sound Gallery CIC and is nestled in the cultural heart of the city at Exeter Phoenix. Sound Gallery has gained its reputation as one of the most productive, well equipped and capable studios in Devon boasting in its client list emerging and high profile musicians and bands, recording artists, actors, music publishers, record labels, TV channels, radio stations, educational establishments, film production companies, theatre groups and arts organisations locally, nationally and internationally.

We provide affordable access to professional audio recording services, high quality resources and professional expertise for artists, bands, musicians and singer-songwriters of all ages and music genres as well as music industry professionals, record labels and music publishers. Our services include recording, mixing, mastering and music production services, music technology tuition, enrichment programmes and training with a special emphasis on young people and music industry advice sessions. Our professional production team is also available for music production and sound design for radio, TV, film, audiobook production, podcasts and voiceovers
for book publishers, advertising agencies, film production companies and more.

Over the past 12 months the creative team at Sound Gallery studios has been working hard behind the scenes to create new opportunities and projects for artists and musicians whose livelihoods have been impacted by the pandemic.
Our facilities include control room, 2 live rooms and vocal booth comprises of air-conditioned and acoustically treated Live Room & Vocal Booth designed by Roger Quested (Abbey Road Studios) and Max Hodges (Sound On Sound) as we all as the newly revamped Studio 2 (THE SUB) suitable
for pre-production, filming and live streaming purposes.

Sound Gallery is supported by the Culture Recovery Fund delivered by Arts Council England which aims to support our organisation to face the challenges of the coronavirus pandemic and to ensure that we have a sustainable future as a culturally significant organisation locally, nationally and internationally.
For more information about Sound Gallery Studios, visit www.sound-gallery.net. Contact us/Book an appointment: Email: music@sound-gallery.net - Maria Peters. Tel: 01392-495301.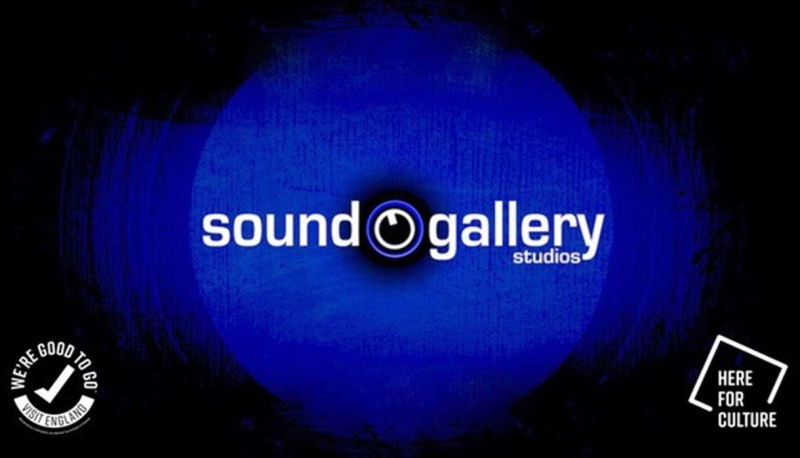 Related
0 Comments