Tuckers Hall, home of The Incorporation of Weavers, Fullers and Shearmen welcomes free public visits again from Thursday 20 May!
Tuckers Hall, officially known as The Incorporation of Weavers, Fullers and Shearmen has been at 140 Fore Street Exeter for 550 years this year. Of course at that time it was a building on its own and not in the busy street you see today. That street was also 3 metres higher up and you could walk straight in to the front door, a process now requiring about 10 steps. Tuckers is the West Country word for Fullers the people who cleaned the wool and this was a huge business for Exeter and Devon. Indeed, it made Exeter the 3rd richest city outside London! At one time, 80% of the Exeter workforce was employed in the woollen cloth trade run from Tuckers Hall. All this and more is explained within the beautiful hall by videos, interactive displays and most importantly highly knowledgeable volunteer guides. The main chamber, a medieval banqueting hall and meeting room is a jewel in the historic crown of Exeter and should not be missed!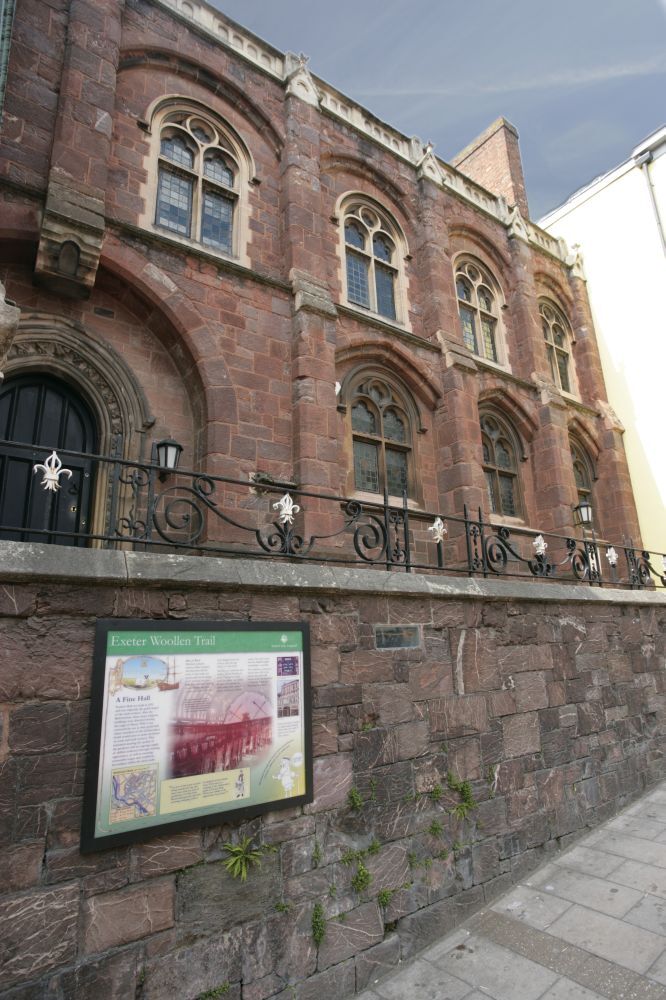 With 550 years on our present site this is not our first pandemic! We have thrived during, and after, all the others by paying attention to safety. This time we are strictly following CV19 guidelines. Visits are pre booked so there is no danger of overcrowding. We are CV19 compliant and have the NHS QR code, track and trace, for the tech savvy and manual recording for the rest of us. Hand sanitiser is available on entry and we have wash hand basins with soap in 2 toilets. We communicate some of our long history through touch sensitive screens and there are optical wipes to clean these between users. We have some narrow points, within our ancient building, so, if necessary, groups will be moved by us to ensure they don't cross over on staircases, doorways etc. Please come and see our reopened masterpiece of medieval Exeter.
We're open every Thursday and Saturday in May and we add every Tuesday from 1 June. Our opening hours are 1030-1300 and we are pre-booking 30 minute slots, so the last one is always 1230-1300. Slots are booked by emailing thebeadle@tuckershall.org.uk stating your requested date and time plus the number in your party. We look forward to seeing you soon!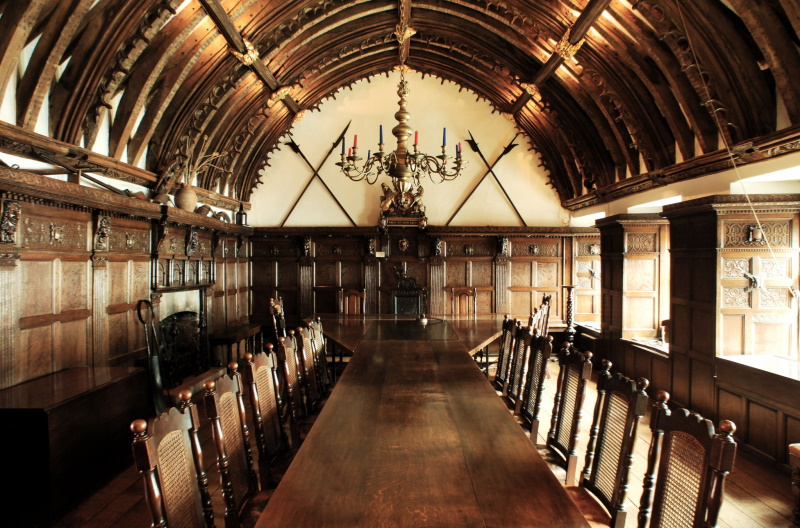 Related
0 Comments