Community arts enterprise the Music in Devon Initiative CIC (MIDI) are extremely proud to present the Exeter Street Festival "After Party" at the Phoenix Arts Centre on Saturday August 27th.
The After Party is the grand finale of the hugely popular Exeter Street Arts Festival, which features a whole day of live music and arts activities in multiple locations across Exeter City Centre. Now in its 6th year, this festival was designed as a platform to bring communities together through the arts.
A truly unmissable event, the After Party is run by MIDI to showcase the rising stars of the South West music scene, alongside established international acts; Exmouth's Ruby May Spencer Band will play at 9pm. International artists Gaslight Troubadours perform at 10pm and Electric Jalaba are onstage at 11pm. Exeter's Highest Grade Soundsystem DJs are playing in the Phoenix bar for the duration of the event.
Tickets are £15 from Eventbrite or the Phoenix Box office and doors at 8.30pm.
International headliners Electric Jalaba, fresh from a European tour culminating at Womad Festival, perform infectious Moroccan trance-fusion with a full live band. Their take on traditional stories about colourful spirits, mysterious women, men that divide oceans and armies of conquerors weaves within enormous, infectious grooves, analogue effects and warped guitars.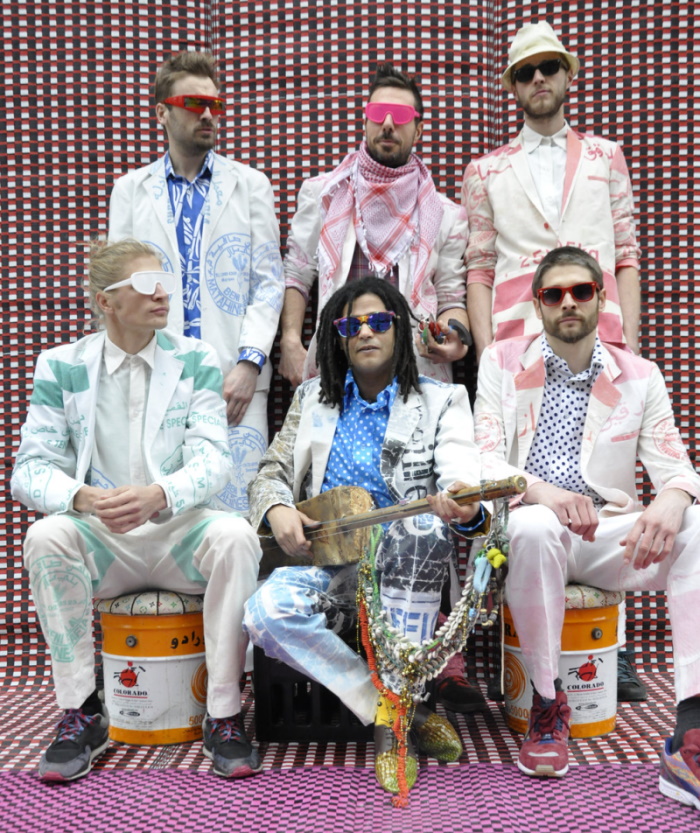 Co-headliners Gaslight Troubadours are regulars on 6Music with Tom Robinson and Gideon Coe amongst their biggest supporters; "The Gaslight Troubadours are a gleaming, undiscovered gem in our nation's musical treasure trove. They offer us a kaleidoscopic joyride, pilfering three centuries of popular culture – with a spring in its step, a twinkle in its eye and a top hat perched jauntily on its head." Tom Robinson, BBC Radio 6 Music.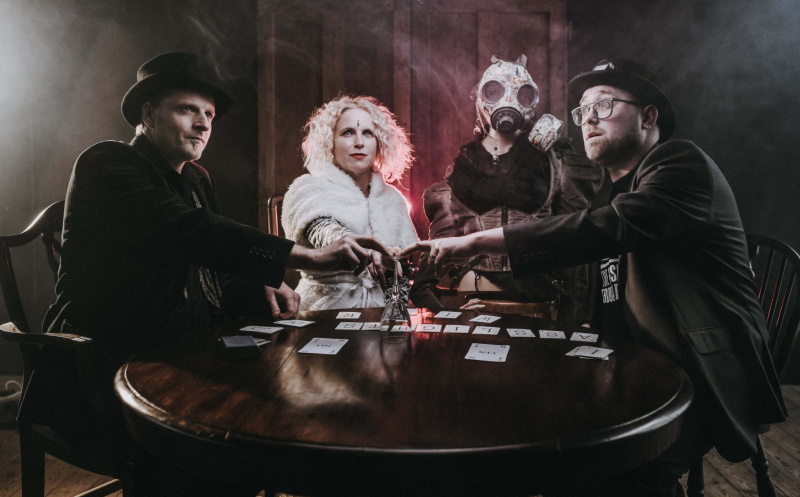 The Ruby May Spencer Band are rising stars of the Devon music scene and have delighted audiences at festivals including Exeter Respect, Exmouth and Sidmouth Folk Week this summer. Ruby grew up in Exmouth and combines a rich and soulful vocal style with a captivating stage presence. Accompanied by her all-star band, her influences draw from Reggae, Ska, Neo Soul & Afrobeat along with artists including Amy Winehouse, Bob Marley and Meghan Thee Stallion.
"MIDI are delighted to bring Electric Jalaba to Exeter for the first time ever and to have Gaslight Troubadours on the bill, with Ruby May Spencer and the Highest Grade Soundsystem DJs in the Phoenix Bar. This is an A- grade festival line up – with emerging local artists being given a platform to perform alongside established international artists. For 15 quid you won't get a better night out all summer!", says Nick Hall, Director of Music in Devon Initiative (MIDI).
Related
0 Comments