Just because we can't travel far for our daily exercise, that doesn't mean your outing has to miss out on adventure! As part of Devon Country Council's 'Explore From Your Door' campaign, we encourage Exeter residents to step outside their door and discover their everyday surroundings - you'll be surprised what's just around the corner! Please remember to follow government guidelines and stay local when you exercise.
Exeter Cathedral Green and City Wall Trail
Start your adventure in Exeter Cathedral Green, the heart of the city! Take a look around the gorgeous quarter and admire our magnificent Exeter Cathedral (it's hard to miss!) Next, download the Exeter City Wall Trail Leaflet and embark on this historic trail, starting wherever you'd like! Did you know, the oldest parts of the wall are almost 2000 years old and around 70% still exists?!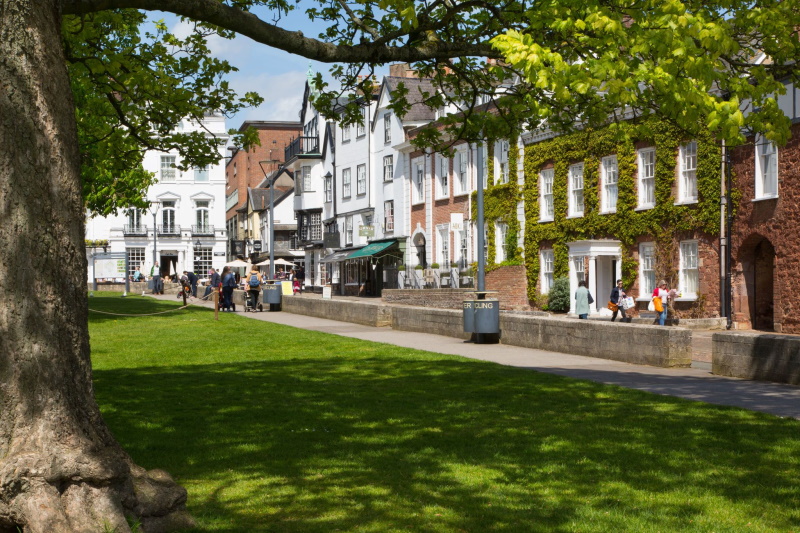 Exeter Quay
Visit one of the city's most popular locations all year round – Exeter Quay! Enjoy scenic strolls beside the water and tasty treats along the way from our fantastic local restaurants, bars and cafés that are offering takeaway, before you make it further down the canal!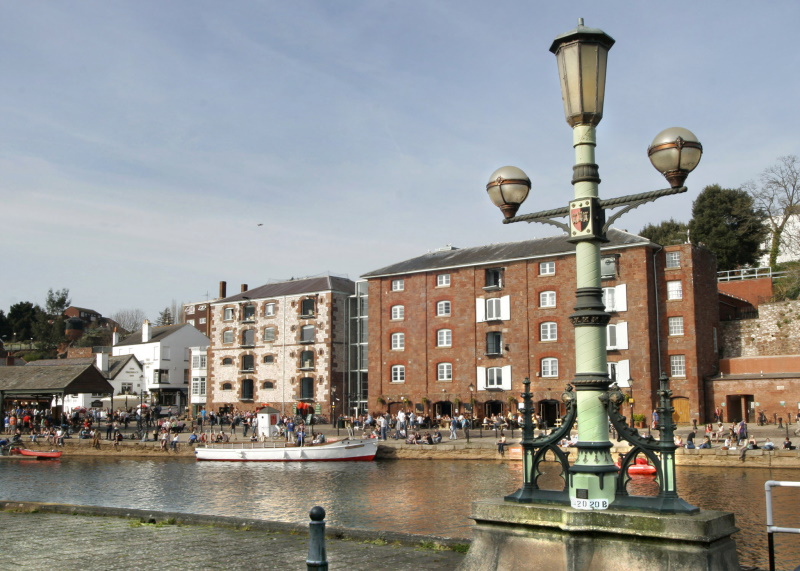 Exeter City Centre
Some might prefer to take a stroll around our city centre - we guarantee you'll discover a new historic fact or two about Exeter! Check out the Exeter Walking Map for route inspiration.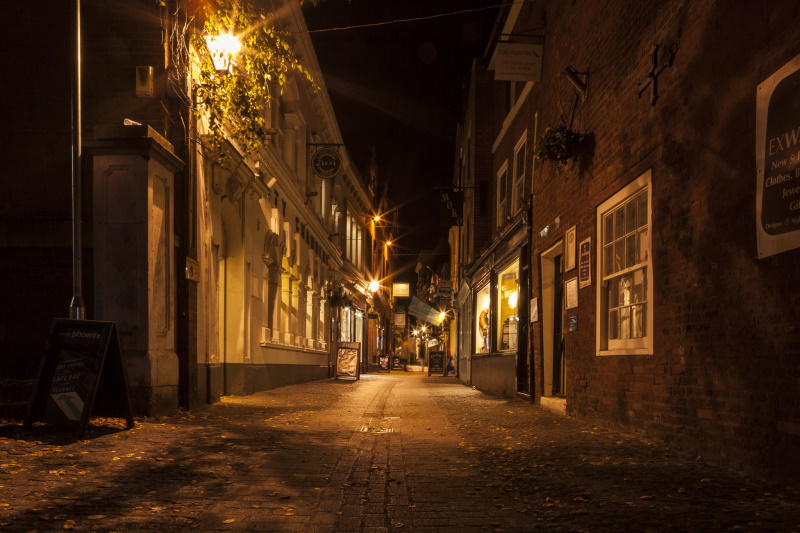 Haldon Forest Park
Breath-taking views and magical walking trails – Haldon Forest has it all! Made up of 3,500 acres, the much-loved woodland area has multiple routes you can explore on foot. With thrilling activities along the way for the whole family, look no further for a fantastic day within the great outdoors if you're local!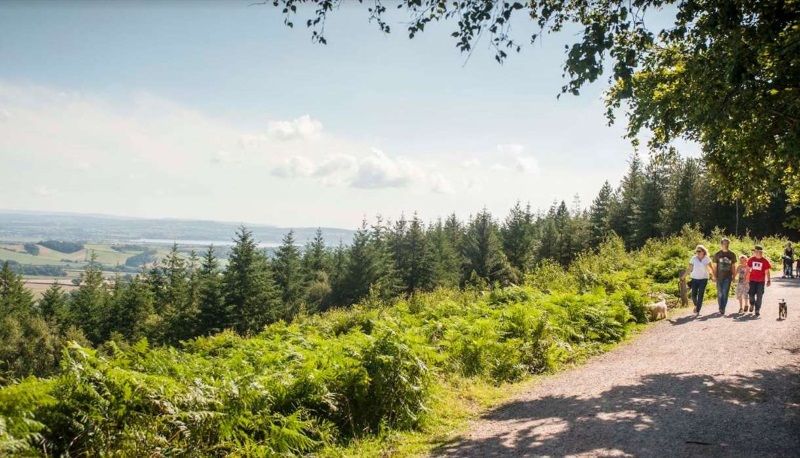 Ludwell Valley Park
Explore Ludwell Valley Park, the 200-acre country park filled with nature including butterflies, wildflowers and birds! Follow the one and a half mile self-guided trail around the park for picture-perfect views!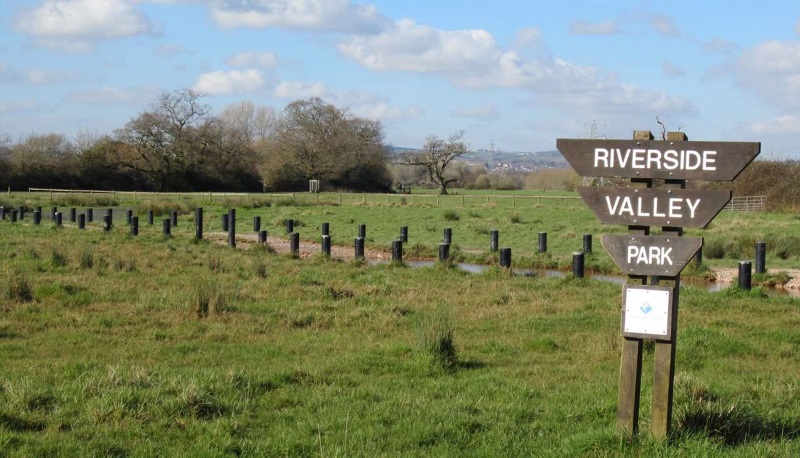 The Alphingbrook and Hambeer Lane
In Exeter we are lucky to have the countryside on our doorstep! Give the Alphingbrook and Hambeer Lane trail a go - start your scenic walk at Little John's Cross Hill and follow the self-guided map, where in Tudor times the assize judges were escorted by the city guards, on their way from Exeter to Bodmin.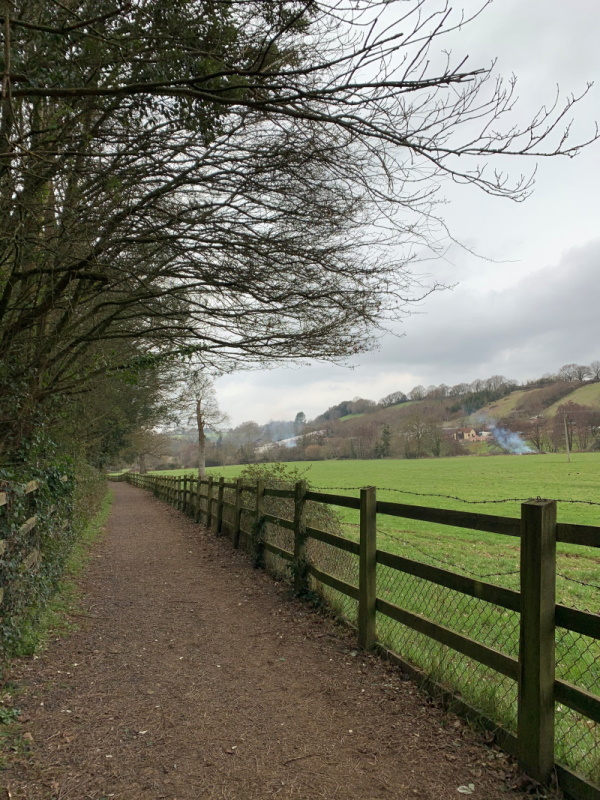 Green Circle Walk
The Exeter Green Circle Walk is a great way to explore our local area on foot and discover what it has to offer, including gorgeous green nature reserves, peaceful country footpaths and historic buildings! This 12-mile walk around Exeter has something for everyone.
Mincinglake Valley Park
Topsham Church Walk
If you're local, wander around the historic town of Topsham and discover the many churches in the area! Take a look at Love Topsham's quick guide here.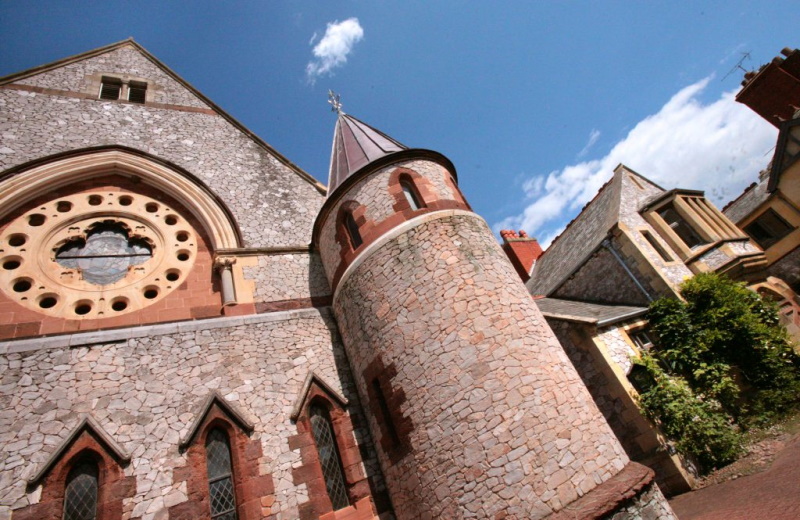 Don't forget the activities!
Whilst you're out and about, don't forget to download the Royal Albert Memorial Museum's Super Sleuth Challenge and record the many shapes and patterns you see! You'll be surprised with what you discover just outside your doorstep - click here to find out more and get a copy of the challenge!
Looking to make walks interactive for the whole family? Take a look at our guest blog from Charles Clinkard for three easy ways you can make your walks more educational and fun.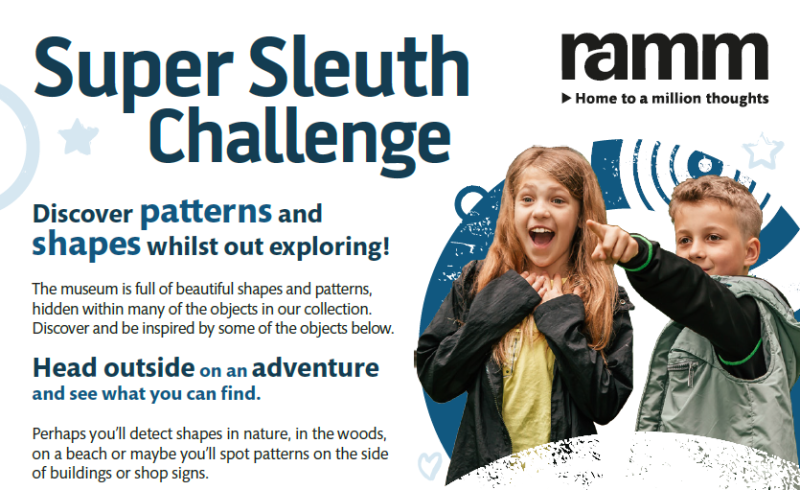 Looking for more?
Devon County Council have even more ideas where you can #ExploreFromYourDoor! Check out their public rights of way website and interactive map to plan a route. Please remember to stay local for exercise and follow government guidelines!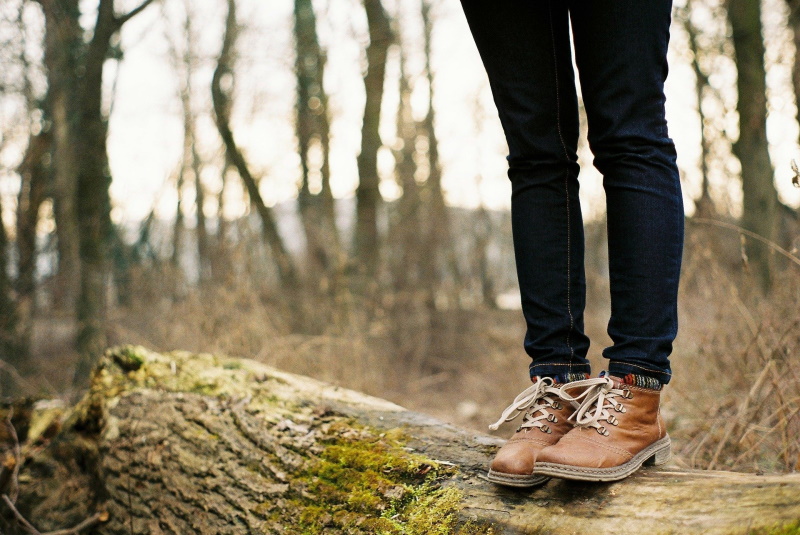 Related
0 Comments