Matt Newbury is the social media and digital support person for the Exeter Canal and Quay Trust and is fortunate enough to work down at the Exeter Custom House once a week. In this guest blog, Matt tells us what's on this summer at the Quayside.
Exeter Quayside is a thriving area to visit, with so many amazing local businesses based here and always something fun going on.
As well as working with our Cultural Partners at Art Work Exeter and Literature Works to put on an exciting programme of events, we also put on events ourselves including the recent Heritage Harbour Festival. I'm also really excited about Summer at the Quayside, which will be returning over the summer holidays with a packed programme of FREE events for all the family.
Based in the Transit Shed (right in front of the Custom House), free activities will be taking place over the school summer holidays from Wednesday 26 July until Friday 1 September. There is no need to book any of the activities, just turn up! All events are undercover, in the unlikely event of rain!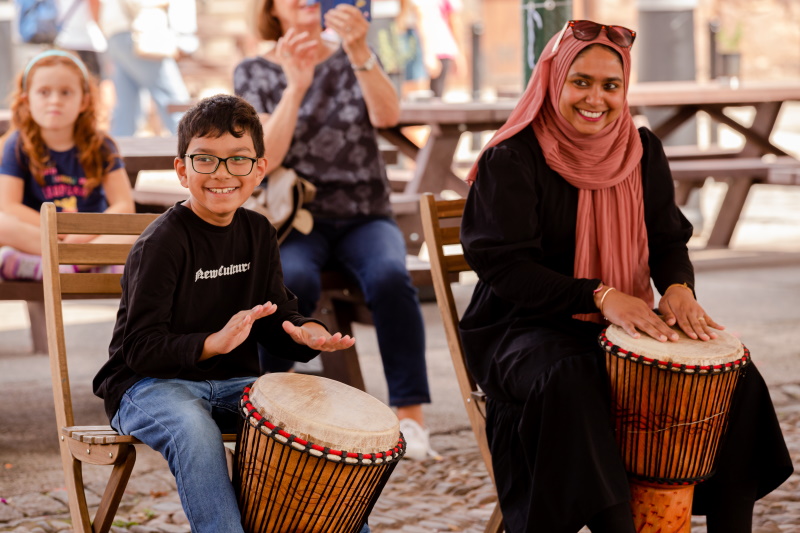 Amongst the many highlights are Clive PiG - aka Mister Storyfella, who is an amazing storyteller, poet, songster and potato juggler. Our cultural partners at Literature Works have invited him along as part of the Quay Words programme and he'll be performing 'Commotion on the Ocean' – tall stories from across the seven seas, to be taken with a pinch of salt!
We are also welcoming back Prom Prom, who are a team of old-fashioned entertainers, who mix up street circus, storytelling, games, puppets, all with a seaside theme. You may have seen them at our Heritage Harbour Festival, when they brought along two rather greedy seagulls and a very cheeky monkey. They will be here on various dates over the summer holidays.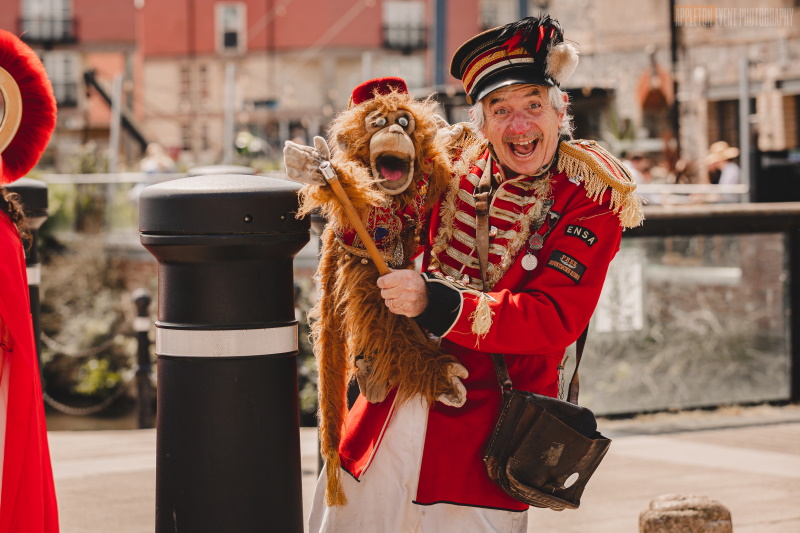 Talking of theatrical entertainment, we will also be joined by Bird Box Theatre for exe-citing art and story workshops and Above Bounds Theatre with their Silly Squirrel Pop-up Show featuring puppets and lots of laughs. And for something completely different, FeatherHeads will be offering 20-minute dance workshops, or the opportunity to have your photo taken with one of their giant featured friends.

We know families enjoy art activities, so we have invited several brilliant local organisations to provide workshops. These sessions include Pop-Up Pottery Painting, Double Elephant Print who will give you the opportunity to make your own botanical print (please note there is a small £3 charge for this workshop) and Weird Sticks CIC, who will help you create a colourful willow sun to put in your bedroom window at home.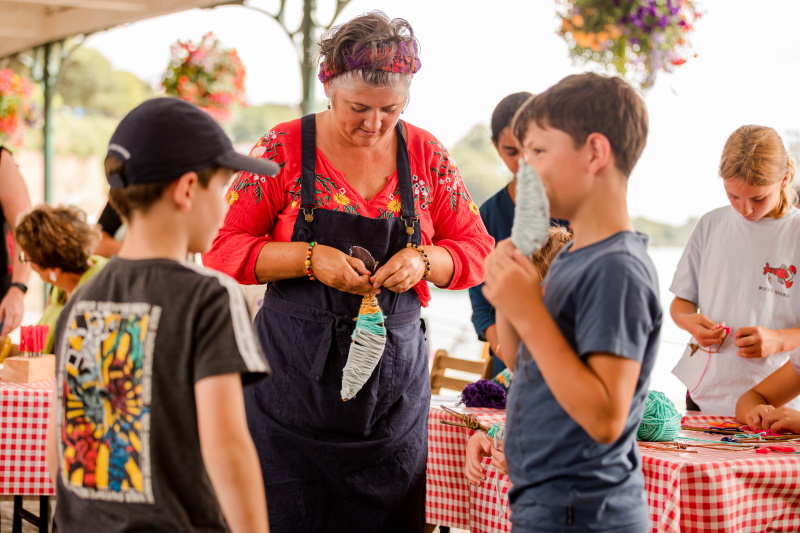 There are a few large events towards the end of the summer holidays, including the Summer Piazza Party on Wednesday 23 August. For this end of summer bash, we will be taking over the Piazza area with circus skills, drum sessions and fabulous stilt walkers. We will also be hosting a series of creative workshops on Tuesday 29 and Wednesday 30 August, when families can help bring life to Exeter's Whirlwind Giant and all those who dance in his wake. Everyone will then be given the opportunity to become stars of the show and join a procession around the quayside.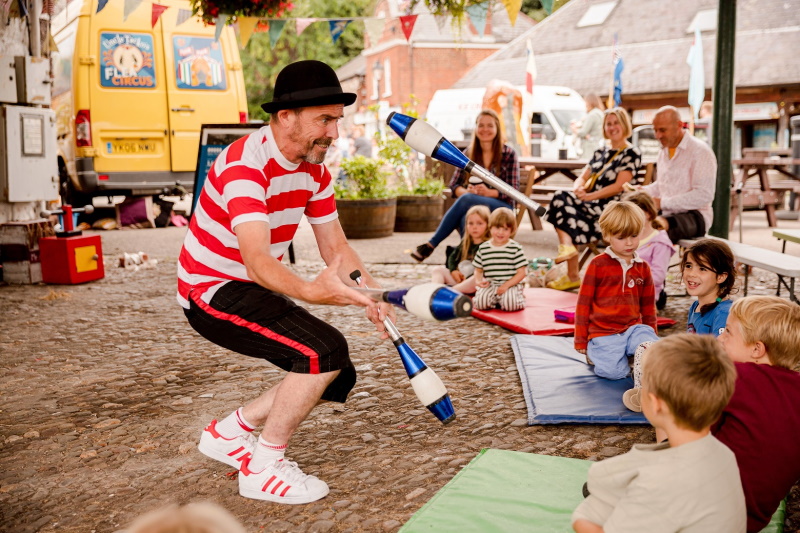 Find out what's happening each day at www.exetercustomhouse.co.uk. I can't wait for Summer at the Quayside and hope you can join in the fun too. Please spread the word and see you very soon!
Related
0 Comments