The arts and culture scene in Exeter has always been something special to residents and visitors. 2018 is set to be an exciting year, as several of Exeter's major choirs and venues celebrate big anniversaries.
Royal Albert Memorial Museum
Exeter has one of the longest and most distinguished histories of any British city, stretching over 2000 years. The critically acclaimed and award winning Royal Albert Memorial Museum (RAMM) was established 150 years ago when the Devon and Exeter Institution opened, with the aim of 'promoting the general diffusion of Science, Literature and Art', and ..'illustrating the Natural and Civic History of the County of Devon and the City of Exeter'.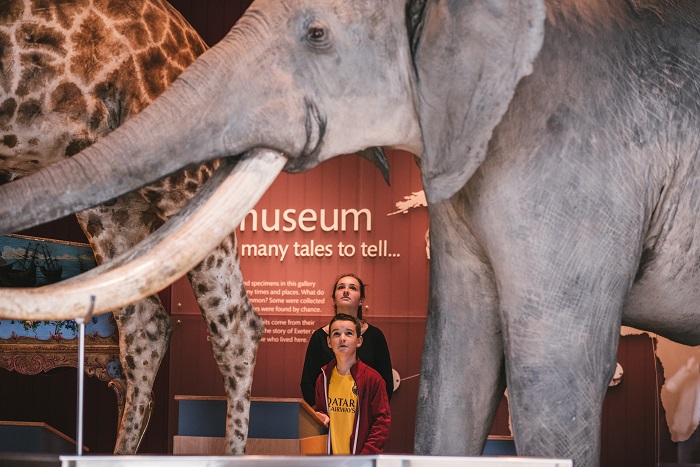 The institution started to gather together artefacts and specimens fit for this purpose, some of which made it into the RAMM collections, but while the library flourished, the museum element lost impetus. However this educational purpose so embraced by the founders of the institution was shared by Prince Albert, the consort of Queen Victoria, in his ambitious plans for the Great Exhibition of 1851. Fortunately for Exeter, one of Prince Albert's secretaries for the Great Exhibition was Sir Stafford Northcote of Pynes (later 1st Earl of Iddesleigh), a Devon MP who also served as President of the Exeter School of Art. When Prince Albert died in 1861, it was Northcote who proposed that a memorial to him should be established in Exeter and from his ambitious plans and fundraising The Royal Albert Memorial Museum was built.
Fast forward to 2018 and the Museum celebrates continuing expansion. It still continues to educate and support the community of Exeter with its wonderful programme of interesting and thought provoking events throughout the year, including stunning displays and galleries, fabulous exhibitions and modern 21st century amenities.
The celebrations begin with the Carnival of the Animals on Saturday 21 April, when RAMM takes to the streets of Exeter with spectacular animal puppets, music, performances, activities and atmosphere.
Internationally known carnival company Shademakers will be bringing carnival animals inspired by the museum's collections. Two creatures will be specially commissioned – a giraffe to represent RAMM's famous Gerald, and another animal chosen by RAMM's visitors and supporters. Everyone is invited to get hands on at the pop-up museum activities, marvel at the animal puppets and march back to the museum for cake-cutting and entertainment.
A range of 150th merchandise will be available from The Shop at RAMM, featuring a 150th anniversary illustration by Aylwyn Bowen. The museum has also teamed up with Exeter Brewery to launch Albert's Ale – a special RAMM 150th anniversary beer.
Find out more at www.rammuseum.org.uk
Exeter Chamber Choir
The Exeter Chamber Choir celebrates its 21st anniversary in 2018.
Producing 6-8 concerts a year throughout Devon, the choir has a repertoire that is wide-ranging, covering both sacred and secular choral works from the Renaissance to the present day, including new commissions as well as compositions by director Andrew Daldorph. This high standard amateur choir currently has 40 plus auditioned singers, but is always looking for new members.
Exeter Northcott
It's going to be a truly golden year for the Exeter Northcott Theatre – Exeter's principal and largest theatre, which is honoured to have Dame Judy Dench giving her support as Patron for their special 50th anniversary!
Like lots of theatres around the country the Northcott has seen hard and good times over the years and weathered many cultural storms. Its current Artistic and Executive Director Paul Jepson continues to encourage through these challenging artistic times, and 2018 is promising to be a great celebration for all their patrons and staff as they look forward to the future.
With the theatre returning to its roots of producing its own in-house work, it is now also looking outside the city and expanding its IMPACT co-commissioning project through other theatre companies. Check out the future plans, become a fundraiser, volunteer, or view the current season's brochure at http://www.exeternorthcott.co.uk/
Exeter Festival Chorus
Heading closely behind the Northcott on the cultural clock is the Exeter Festival Chorus who this year celebrate 25 years of singing in the Exeter.
Formed in 1993, the choir came into being at the behest of Paul Patterson, the then artistic director of the Exeter Festival, who commissioned Peter O'Brien, EFC's first musical director, to establish a chorus. The choir gave its inaugural performance under Peter's musical direction at a gala concert with none other than legendary opera singer Lesley Garrett CBE as soloist that same year!
It continues to offer an excellent choral programme and workshops for visitors and residents, stretching the musical boundaries in both classical and contemporary music, whilst working closely with highly acclaimed soloists and orchestras under the current baton of highly regarded Nigel Perrin.
To celebrate its 25th anniversary the choir will be giving a special concert on 15 December in Exeter Cathedral, with excerpts from Karl Jenkin's The Armed Man. It will once again be accompanied by the Band of HM Royal Marines, Lympstone, featuring renowned baritone Roderick Williams.
Check out the 2018 brochure to read more about the history of the choir and some of the outstanding soloists and performances they have given over the past twenty five years and how you can join the choir if you enjoy singing. You may be pleasantly surprised! http://www.exeterfestivalchorus.org.uk/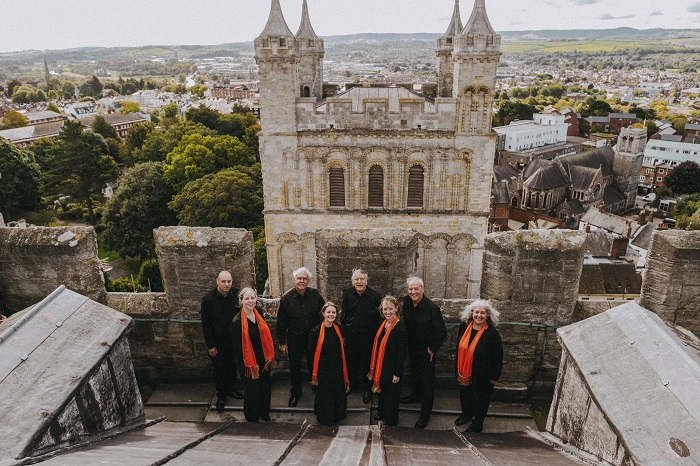 Exeter Choral Society
Exeter Choral Society is a mixed voice choir and performs two concerts each year with professional soloists and musicians. The society was founded in 1943 as the Whipton Choral Society and has existed in its current form as the Exeter Choral Society since 2005.
In 2018 they too are popping the champagne corks as they celebrate 75 years of music making, giving concerts in and around the city's local churches, Buckfast Abbey and Exeter Cathedral. Under their current Musical Director Laurence Blyth, who studied music at Exeter University and former chorister at both Exeter and Truro cathedral, the choir rehearse weekly and currently have over 100 members.
Events and festivals in Exeter
Some of Exeter's major events and festivals are also celebrating anniversaries this year...
Toby Buckland's Garden Festival 27 & 28 April, Powderham Castle - 5th anniversary
Exeter Festival of SW Food & Drink, 5 - 7 May, Northernhay Gardens & Exeter Castle - 15th anniversary
Exeter Pride, 12 May - 10th anniversary
Related
0 Comments