Changing the way you eat is incredibly essential to some, whether it's due to allergies or personal preferences. Eating vegan is important to people, but it can be hard to find the perfect place to eat!
To support World Vegan Day on 1st November we've put together places in Exeter where you can have a vegan meal, a quick bite to eat or buy vegan-friendly treats all year round!
When you're visiting the city, it'll put a vegan's mind to rest knowing there's surprisingly a wide selection of restaurants that serve vegan specialities!
Queen St Dining is filled with variety to facilitate their customer's dietary needs. Book a table at Turtle Bay to enjoy Caribbean inspired salads and patties, to taste wok-fried rice and noodles at Pho or experience Comptoir Libanais' vegan feast (available in January)! If you fancy a pizza or a pie, The Stable prepare these with vegans in mind and you can also take these away and enjoy at home – bonus!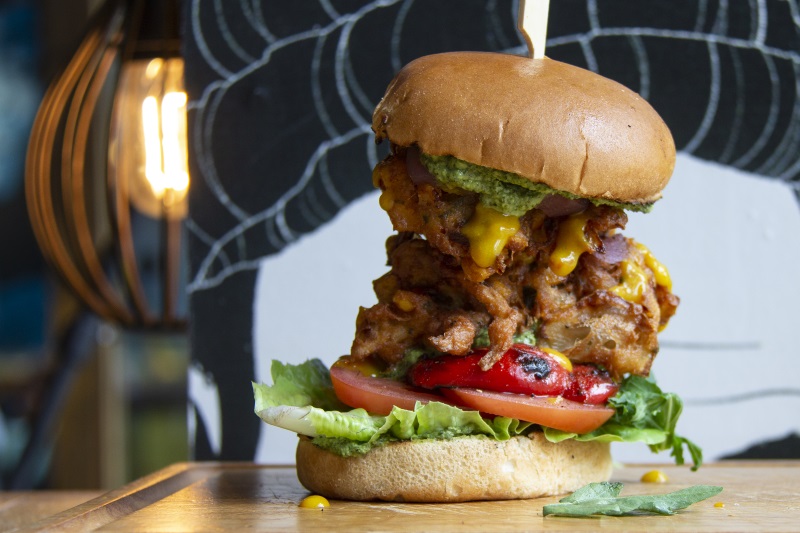 Kernal Vegan at Turtle Bay
Shoppers at Princesshay will be pleased to hear they can fuel their retail trip with coffee – completely vegan! Grab your caffeine fix at Starbucks where oat, almond and soy milk is served (the current promotional drink, the dairy free cereal latte, is not vegan!) or head to Costa for their vegan sticky toffee and pecan cookie and Thai red curry pot. That's lunch sorted!
Not to mention the shopping centre caters for those hungry appetites too, including vegan Japanese dishes at Wagamama (with the iconic katsu curry within that list!) or Italian pastas, salads and tarts at Carluccios. Giraffe has also introduced their new vegan menu, with their plant-based 'Up-Beet Burger' taking centre stage!
The Old Firehouse has an impressive vegan pizza range plus the Farmer's Union has plenty of starters, mains and burgers that any vegan would love! Las Iguanas has joined the list too, as the chain still allows people to enjoy the flavours of Mexico, Brazil and beyond whilst living a vegan lifestyle. In addition to this, catching a production at Exeter Phoenix has never been easier as over half of their menu is vegan-friendly!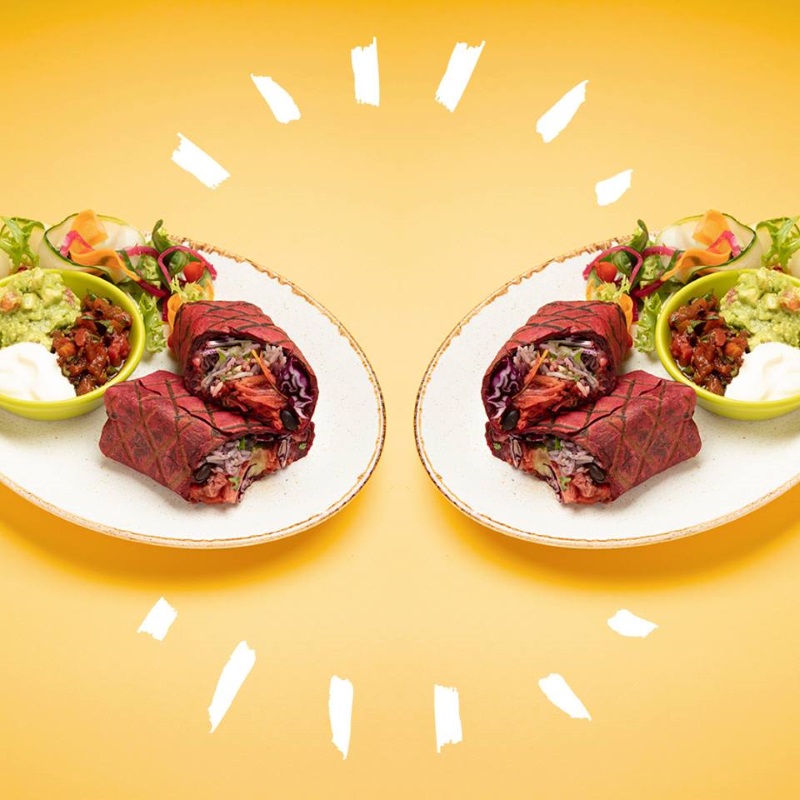 Jackfruit Burrito at Las Iguanas
If you're looking for something a little different to do of an evening, book a table at Board for an endless choice of family games along with vegan-friendly food and refreshments! Gift searching (or treating yourself) has also been made a lot easier in Exeter, as Roly's Fudge prepare salted maple & pecan fudge and maple & cashew fudge, both dairy-free and accredited by the Vegan Society!
Known for their brunch and tapas, The Cosy Club has adapted these favourites inviting everybody to enjoy the warm, friendly atmosphere that is adored by all (the restaurant was awarded the best Vegan menu at the PETA awards in 2018). Also in Southernhay is Hotel Du Vin, with a vegan menu inspired by French cuisine.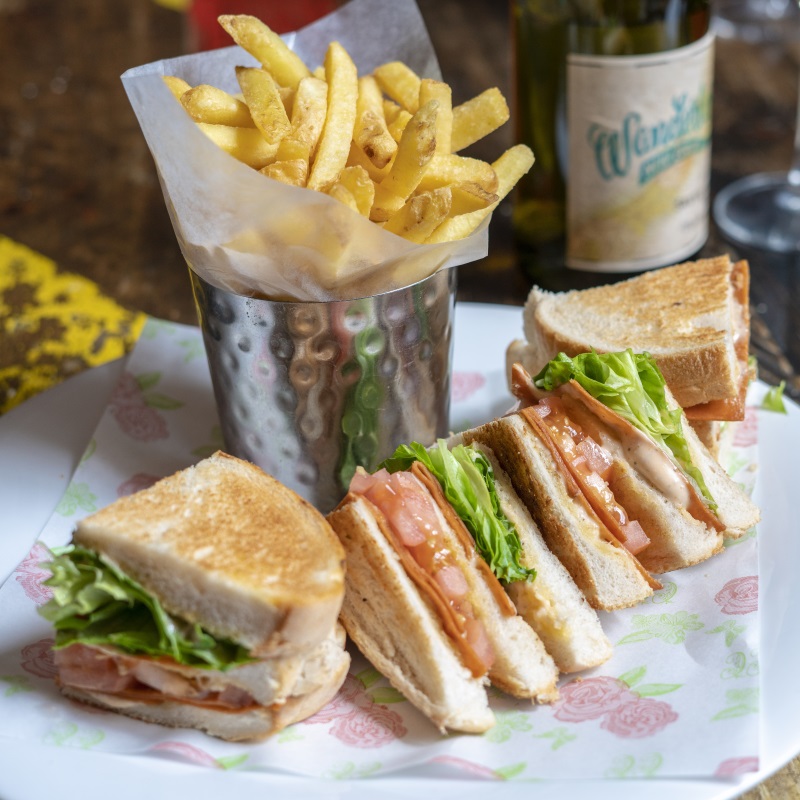 Vegan BLT at The Cosy Club
You can find vegan food and drink across Exeter, not just in the city centre! If you find yourself down by Exeter's quayside, you can still enjoy the much-loved pizzas at The Waterfront or eat at Emma's Bread at the Boatyard Bakery and Cafe! Treat yourself to a lunch at the bakery, with comforting soups on their vegan menu as well as their delicious garlic mushrooms on toast.
Herbies and The Plant Cafe specialise in vegetarian and vegan food, and the Rabbit Vegan Cafe is Exeter's first 100% vegan cafe!
Even further afield you will find The Donkey Sanctuary, where vegan dishes are served in their ethically-sourced café including winter hot pots, sandwiches and jacket potatoes – a lovely warming meal after meeting the friendly donkeys!
Whilst attending a race, event or conference at Exeter Racecourse, vegans can feel at ease with a menu suited to their needs. Choose from a selections of dishes which include freshly filled sandwiches, sweet potato falafel bites and an apricot, orange and almond tray bake!
For a city that is jam packed with attractions, events and activities, it is complimented by the extensive list of vegan-friendly restaurants and cafes, making Exeter the perfect foodie break! View the Exeter Food and Drink Trail and start supporting these locally produced businesses today!
Related
0 Comments