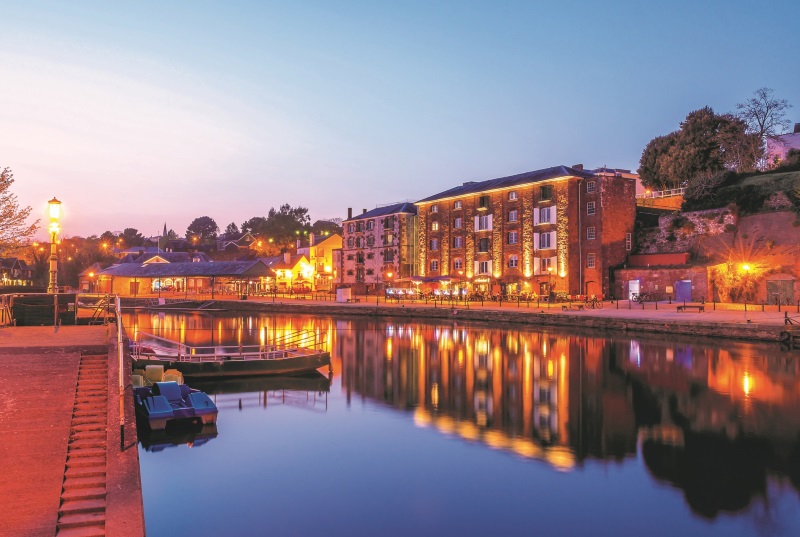 Exeter is the ideal city for any prospective student to settle down into their first experience away from home. Exploring the city is easy and safe, and there is plenty to discover! From our low crime and unemployment rates to the stunning views all over the historic city, parents and students alike can rest assured that they are studying in one of the best locations for students in the UK. Read on to find out more about our city, and why you should choose Exeter as your home during your studies.
Shopping
Exeter's High Street plays host to some of the most popular brands in the UK, as well as unique independent finds dotted around the city. Fancy a day of retail therapy on the water? The Quay is the ideal location to leisurely explore the shops and stop for a spot of alfresco lunch on the waterside. Gandy Street is the place to be if shopping local and independent is more your thing, everything from chocolatiers to luxury jewellers can be found within this popular area of the city. The street is even rumoured to be the inspiration behind Diagon Alley from the Harry Potter series! Of course, Exeter has all the usual high street favourites, with many like Topshop, Urban Outfitters and Hollister offering student discounts all year round.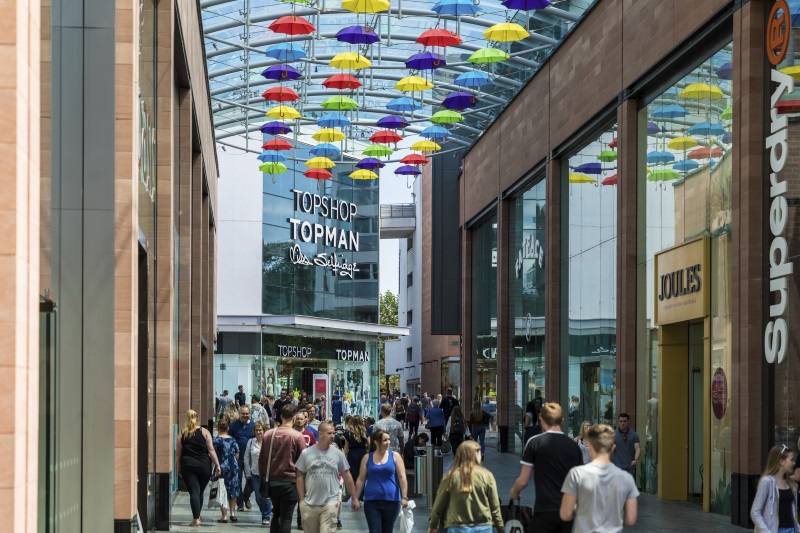 Culture & Nightlife
Forget the bright lights and club chains some of the bigger, industrial cities can offer, Exeter is perfect for a quirky student night out. It's a rite of passage for Exeter students to mingle with the locals at The Old Firehouse, a traditional British pub with an extensive ale offering. Timepiece is one of Exeter's best wine bars which transforms into a popular nightclub after dark. The club guarantees a night out for everyone, playing host to live DJs, silent discos and salsa nights. During the day, why not take a trip to view the relics at the Royal Albert Memorial Museum or hit Exeter Phoenix, a multi-artform venue with galleries, a cinema and dance studios! Looking for a bigger event? Every May, foodies of Exeter unite for the Exeter Festival of South West Food & Drink for a weekend of samples, picnicing and food demos. If you class yourself as a food fan, it is not one to miss!
History
Exeter's rich history is ideal for any budding historians heading to university. Immerse yourself in ye olde city by exploring the Underground Passages situated directly below Exeter's busy High Street. In the light of day, Exeter Cathedral is home to some of the city's most extravagant ancient architecture, and around the corner, Exeter Guildhall is not to be overlooked. Book a private tour to hear about the 800 years the hall has witnessed and stories from the Jury Room. To experience Exeter's Roman history for free, take a trip to Northernhay Gardens and walk around the former castle grounds, first opened to the public in 1612.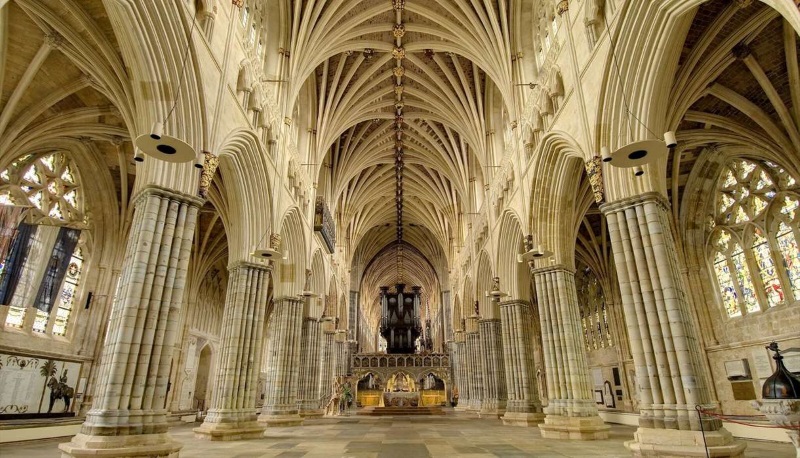 Exploring the City and Beyond
Exeter is a one of a kind city, blending the joys of the countryside with all the accessibility of city life. It's perfectly possible to take a stroll through idyllic country gardens between lectures, or even plan a relaxed picnic with friends for lunch. If you miss the bright lights of a bigger city, London is just a £30 train journey away, and it's easy enough to travel there and back in one day, leaving plenty of time to wander around the capital. When living in Exeter, a summer trip to the beach is mandatory. Exmouth beach is just half an hour away from central Exeter and is the perfect location to spend a warm day on the sand.
Sport
Whether you enjoy watching or participating in sport, Exeter has plenty to offer. Rugby Union fans can watch the Exeter Chiefs' Premiership matches at Sandy Park, whilst football fans can get behind Exeter City FC at St. James' Park. For those who like to dress up and splash the cash, be sure to stop by Exeter Racecourse, especially during the Haldon Gold Cup. Want to jump in and get involved yourself? Exeter is home to the South West's largest indoor climbing wall at the Quay Climbing Centre who offer advanced walls for experienced climbers, or climbing courses for beginners. Why not use your new climbing skills to master Go Ape in the heart of nearby Haldon Forest?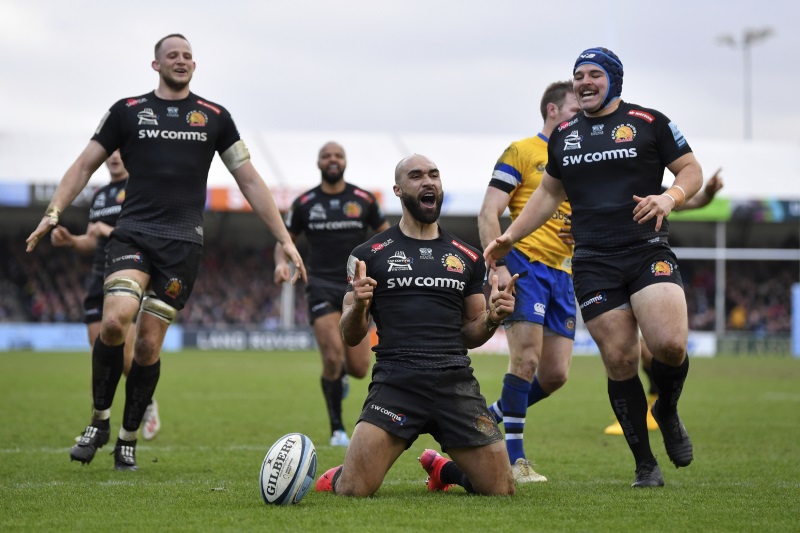 Choose Exeter
When you choose Exeter, you choose safety, friendly locals and a city full of quirks and interesting tales. The perfect mixture of urban city and countryside escape, Exeter can offer everything the bigger cities can and more. The city provides excellent resources for every student, from sports to history to geography and everything in between - why would you choose anywhere else?
This blog was written by Emily Ware, a Digital Content Writer for The Student Housing Company. This is one of the UK's leading providers of luxury independent living solutions for students in universities across the UK.
Related
3 Comments