At Visit Exeter, we're all dreaming of #TheFirstThing we're all going to do when the country is back to normal and we're able to enjoy Exeter again! The team have written what they're most looking forward to…
Debbie
"One of the things I've been really missing during lockdown is some much needed retail therapy! Exeter is a shopaholic's must-do destination with chic boutiques and stylish independents alongside many familiar big names.
Princesshay in the heart of the city, provides a great mix of shops, whilst the Cathedral Quarter with its classic independent shops nestled around the spacious Green is one of my firm favourites.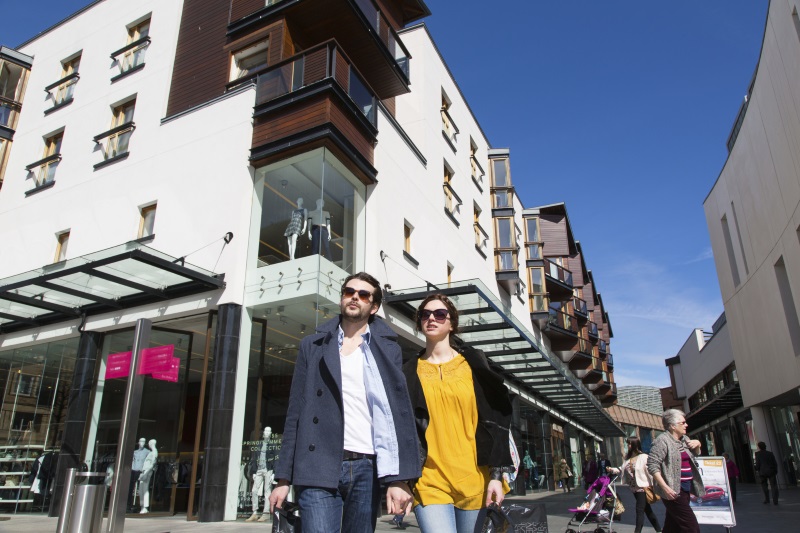 Wandering down Exeter's High Street and in to the Guildhall Shopping Centre, there's a huge choice of well-known shops to browse. From clothes to gifts; beauty products to homewares, it's just hard to pick where to go first! Don't miss out on Gandy Street with its trendy clothes and gift shops. It's just off the High Street in the Castle Quarter.
For quirky unusual shops, my top tip is to head to Fore Street in the West Quarter. From there it's just a short downhill walk to the Quayside, where you'll find yet more fascinating independent shops to explore.
Finally, if your purse and feet haven't had enough, I would head to Magdalen Road, great for local food and drink, before hopping on a bus or train to the beautiful estuary town of Topsham with its wonderful choice of specialist shops."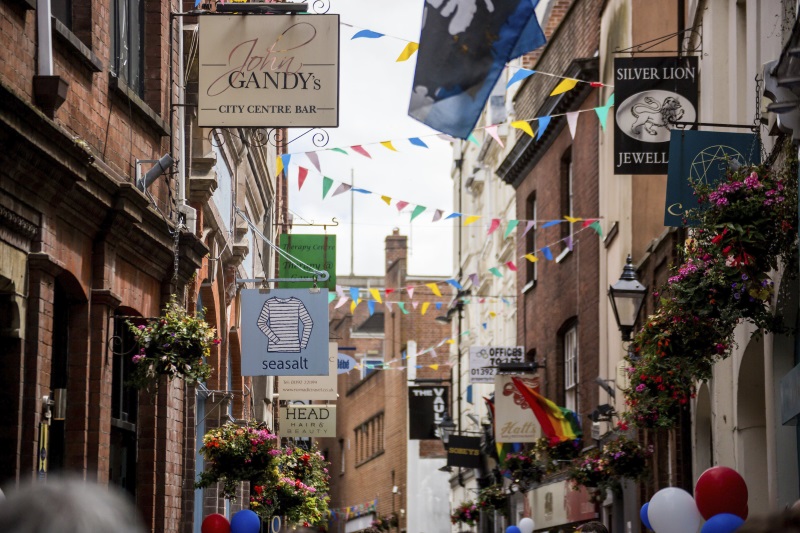 Jess
"I'm a big foodie – there's nothing I love more than socialising and eating at a restaurant! #TheFirstThing I'm going to do is have a 'bottomless brunch' with my friends at The Terrace or Pink Moon, we have a lot of catching up to do! I'm also a big fan of having an afternoon tea, I've wanted nothing more than a scone with jam and cream during this lockdown. So far my favourite afternoon tea I've experienced in the city is at Exeter Golf and Country Club, my friend treated me to one for my birthday last year so I may have to do the same for hers!
Visitors and residents will be spoilt for choice once restaurants have re-opened! In Exeter we have many popular chains at Queen Street Dining and Princesshay Shopping Centre, plus we're very lucky to have such fantastic independent eateries including The Oddfellows, On the Waterfront and Tea on the Green! I've always wanted to try Harry's Restaurant but I've never been – something tells me I will be once lockdown is over!
I've certainly been experimenting with different gins and tonics during lockdown. Exeter Gin is opening its Granny Garbutt and Exeter Gin School & Bar when the restrictions are lifted, where you can see how their gin is made and even make and label your own gin! I'll be keeping an eye on this once it's open for sure...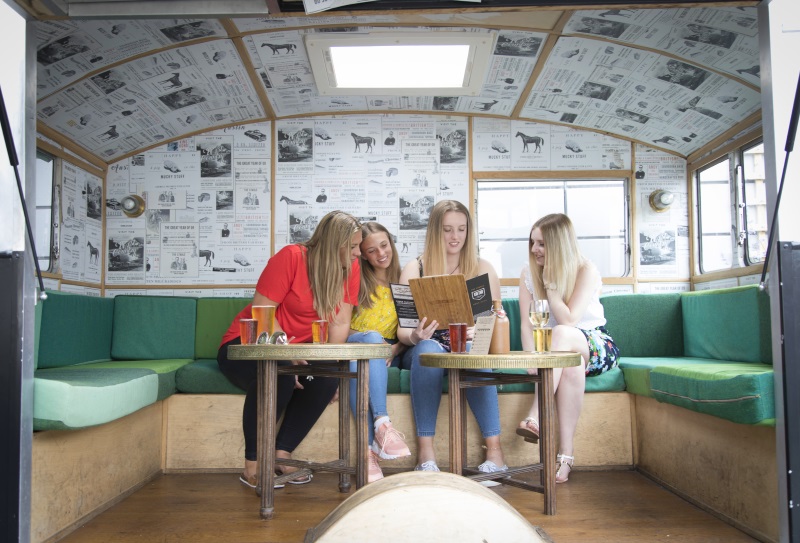 Dawn
"Lockdown has been so unkind to my face. My brows are a mess, my eye-bags larger than you've ever seen and my skin a spotty mess! #TheFirstThing I'm going to do when lockdown is over is pamper myself to the holy heavens - I'm talking brows waxed and tinted, facials, manipedis and just about anything else I can get my hands on!
I fancy a day relaxing within the spa facilities at Hotel Du Vin, Exeter Golf and Country Club or Woodbury Park Hotel! I'll definitely be treating myself to one of their delicious afternoon teas as well!"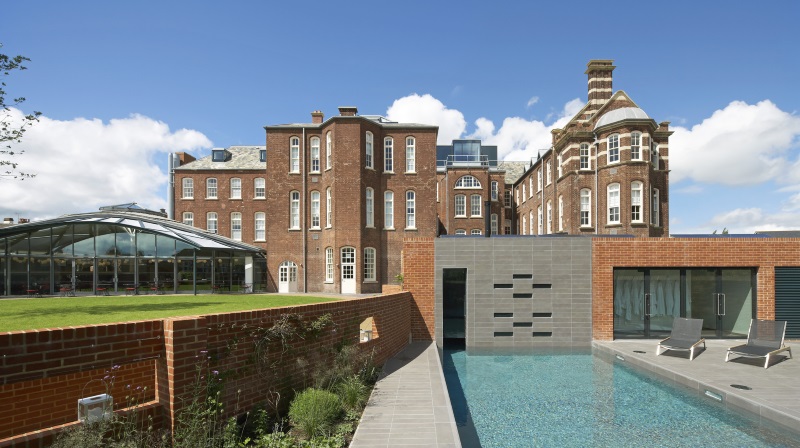 Claire
"With two young children, aged 5 and 8, one of the hardest things for us during the lockdown period has been not being able to visit our favourite local attractions. We are very lucky to have Crealy, Devon's largest theme park practically on our doorstep. There is so much to do there we bought annual membership a few years ago, and have been regular visitors ever since – we can't wait until it is able to reopen! We also love sunny days meeting the donkeys and ambling around The Donkey Sanctuary, near Sidmouth.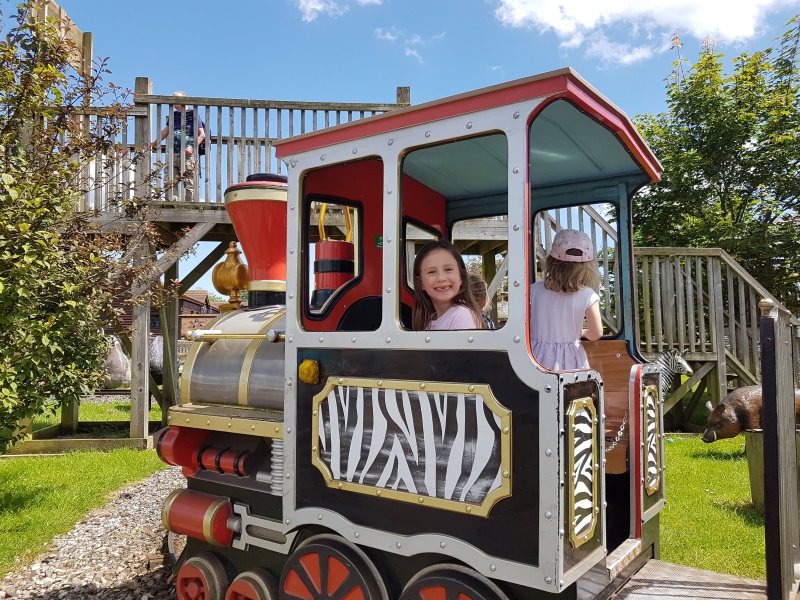 We've been so lucky with the weather here in Devon over the past few months, it's certainly made the lockdown period a lot easier being able to spend time outside in the garden and walking around our local area. Rainy days have been the hardest, and we've really missed being able to visit RAMM in Exeter, and burning off energy at Clip N' Climb on Exeter quayside."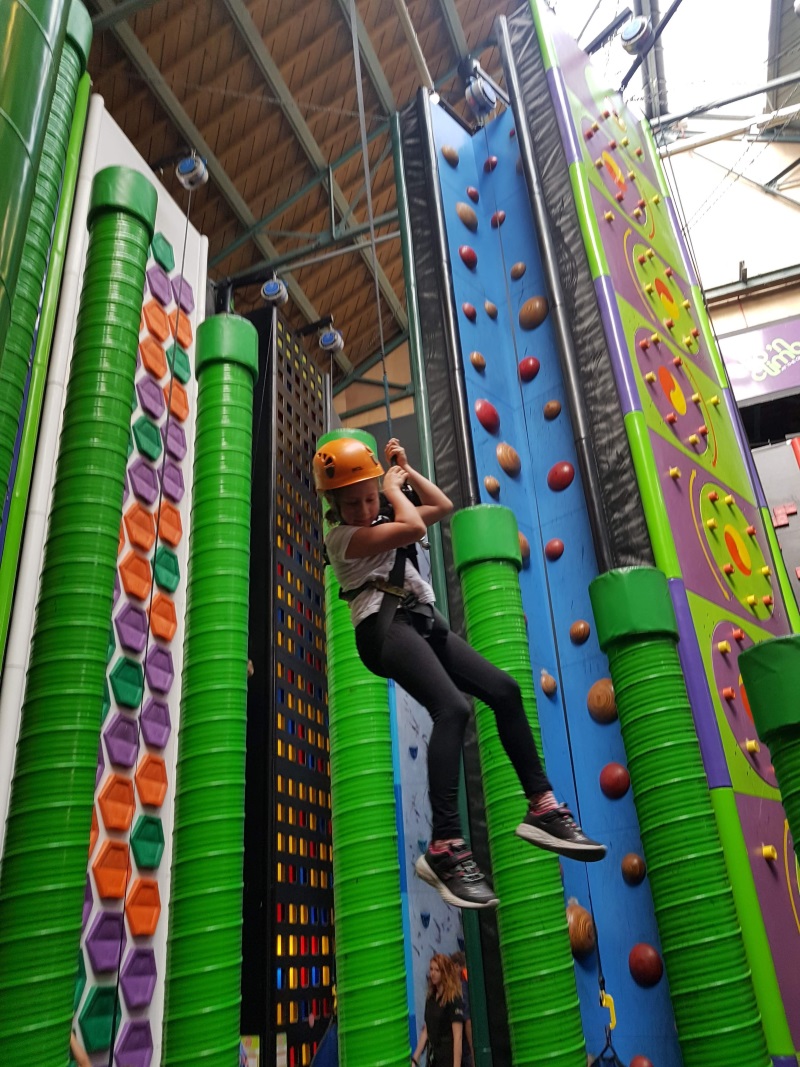 The Visit Exeter team is looking forward to welcoming you back soon!
Related
0 Comments