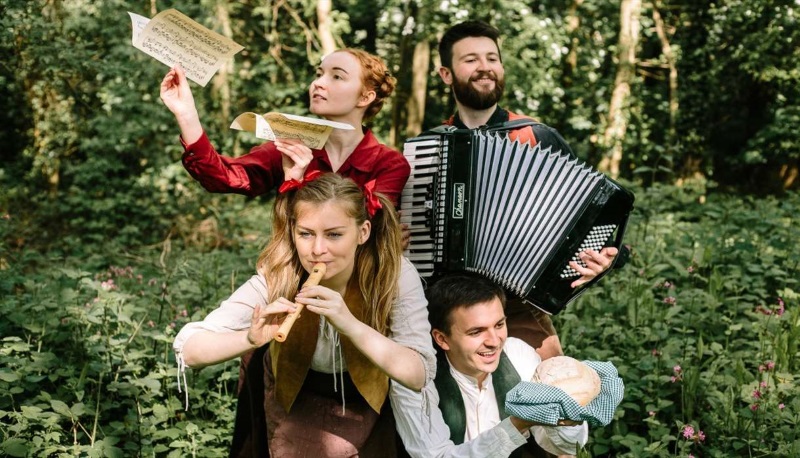 There is something very special about going to the theatre at Christmas – getting all dressed up as a family and enjoying a performance together. With a three year old in tow we worried about going to a traditional pantomime – would the children sit still long enough, what about the other families around us, would we end up having to leave half way through? Which is why we were so thrilled by the PaddleBoat Theatre and their all inclusive theatre experience for early years and families.
We went to the Northcott Theatre to watch their performance of Hansel and Gretel as an introduction to theatre and we weren't disappointed. For this intimate show the audience sit on the stage, with the children sitting on the floor on cushions and blankets. There was a tiny bit of nervousness when we walked in and realised we couldn't sit directly behind the kids to keep an eye, but in fact I've never seen them sit so still and even when they didn't I needn't have worried – the children are encouraged to participate!
The show is made up of just four performers but they really caught the imaginations of the children, who felt part of their performance. The story follows Hansel and Gretel and their desire to experience life outside their wooden lodge at the Christmas market.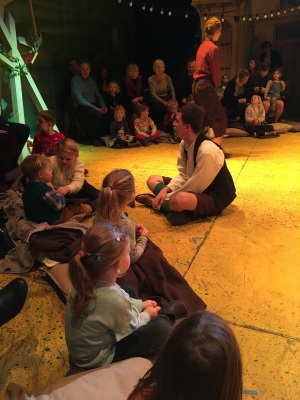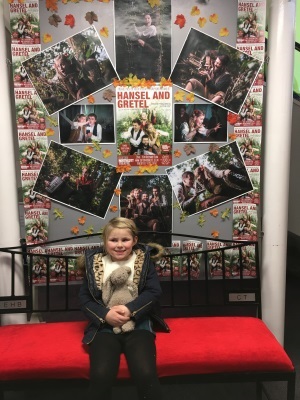 From entering the theatre the actors were on the stage greeting the children and introducing themselves. This completely put the children at ease and there were no worries when the story started or uncertainness about the people telling the story in front of them.
Throughout Hansel and Gretel's story the audience were part of the action – from playing with the wooden toys their dad made them, touching the leaves in the wood to meeting the animals. The whole performance included signing, the use of textures, smell and sound which made the story seem to come to life for the children right in front of them.
PaddleBoat Theatre say they've "worked hard to make Hansel and Gretel an enriched performance – relaxed and enjoyable for everybody" and I can vouch for this; there was no worrying about fidgeting children or annoying the person in front! If you want to introduce your family to the delights of live performances and the magic of theatre then this company is one to watch.
Where and when?
Hansel and Gretel is on at the Exeter Northcott Theatre from 27th - 30th December, 11am. Tickets are £10.
Thanks to our guest blogger Alice Evans, visit her on Instagram at Devon Days Out
Related
0 Comments