Bill's Restaurant and Bar has recently undergone a stunning revamp, so we went along to give it a try.
The first thing you notice on arrival is the beautiful flower wall beside the entrance, which we'd already seen all over Instagram, so had to get our own picture!
The interior has been given a stunning makeover, and is a fabulous representation of Bill's signature style of vibrant colour and vintage trinkets, many of which have been handpicked by founder Bill Collison. The seating is luxurious velvet - love it when restaurants have comfortable seating that allows you to sit back and chill after eating. The decor gives Bill's a real feeling of vibrancy and opulence, but it also manages to feel relaxed - with a bit of help from the friendly staff.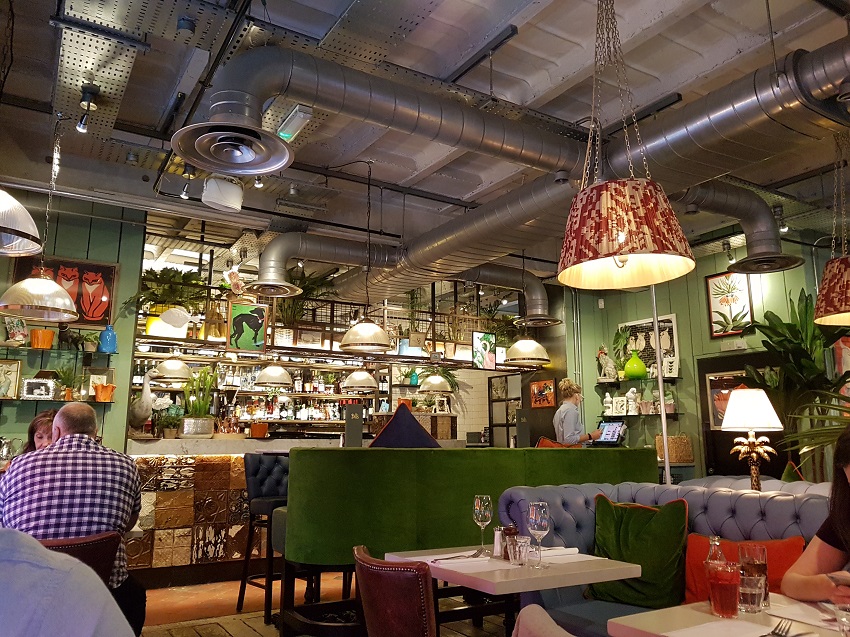 Although the interior has had a revamp, the food is still at the very core of Bill's, with a strong emphasis on fresh, seasonal produce which stems from founder Bill Collison's days as a greengrocer and the basis of his first restaurant in Lewes.
Seasonal changes have been introduced to the menus, with some fantastic-sounding nightly specials. We started with Seared prawns with Chilli and Garlic (£7.50), which had quite a bit of kick, and were served wth a delicious smoked tomato sauce and parsley, plus Chicken and Sesame Dumplings (£6.25), served with a spicy chutney.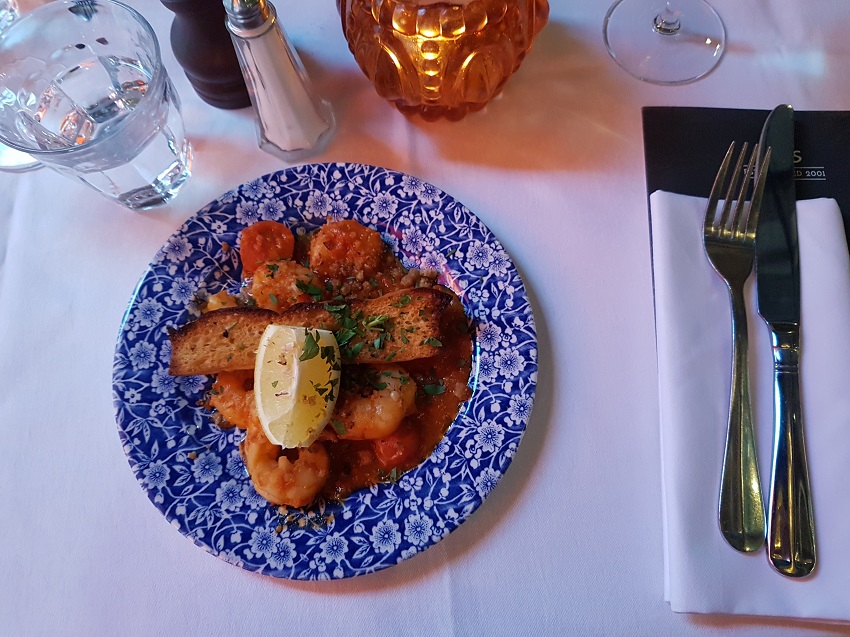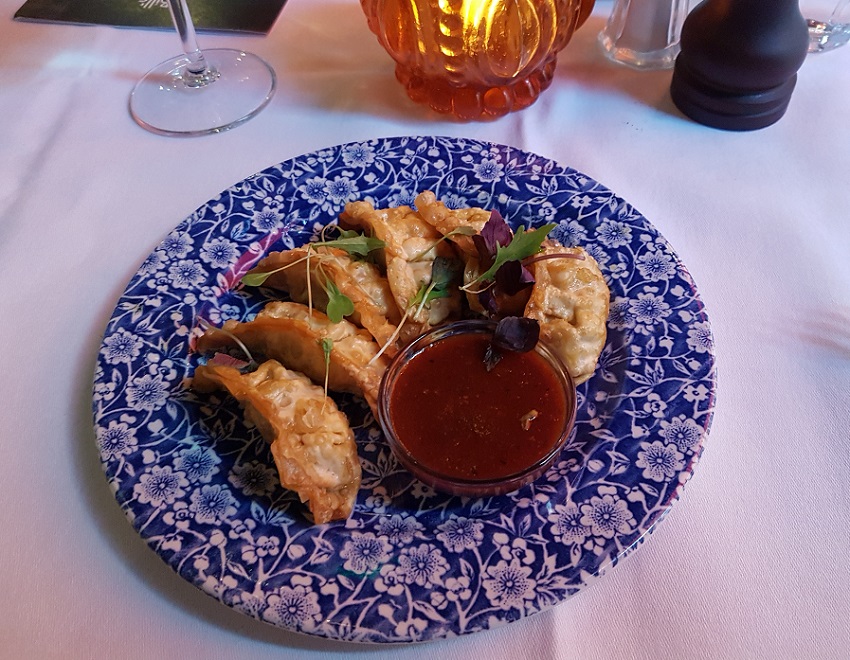 For our mains, we had the Steak and Eggs (£13.95) - a chargrilled minute steak with two fried eggs and fries, and the Kashmiri Lamb Shank (£15.95), which was cooked in a spicy cashew nut & tomato butter sauce with charred red onions, coconut rice & grains and a cucumber, red onion and mint salad - this tasted so good, and the portion sizes were just right.
Bill's cocktail menu has also had an overhaul with drinks including the refreshing Hedgerow Fizz (£6.50) - Wild Sussex elderflower cordial topped with prosecco, plus some local flavours in the Apple & Elderflower Collins (£7.50) - Somerset apple brandy, elderflower, cloudy apple juice, lemon and soda. Bill's have extended their Brunch menu from 11.30am - 3pm so we're planning to return very soon for for a brunch date to try some of these cocktails!
To find out more and book a table online, visit https://bills-website.co.uk/restaurants/exeter/. Make sure you tag Bill's in your flower wall pics on Insta - @BillsExeter.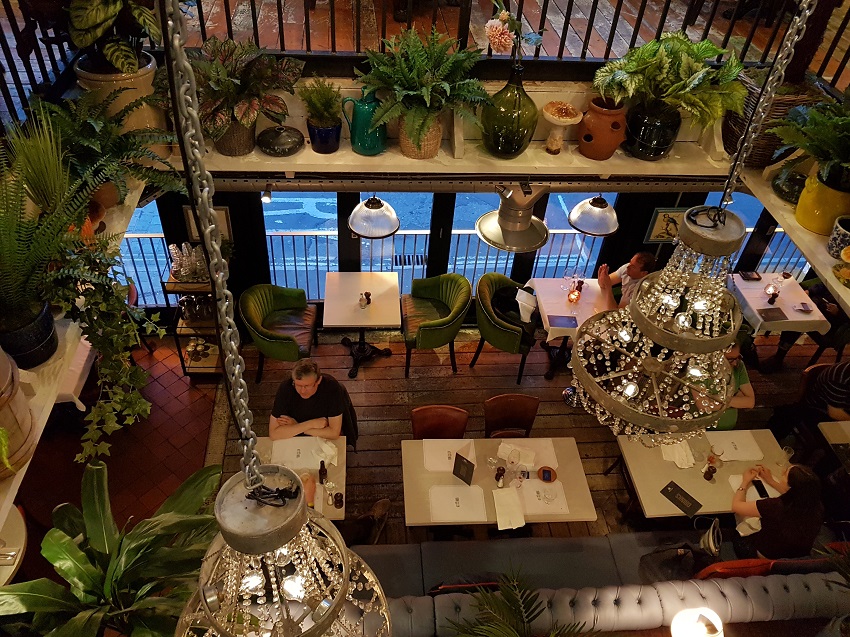 Related
0 Comments